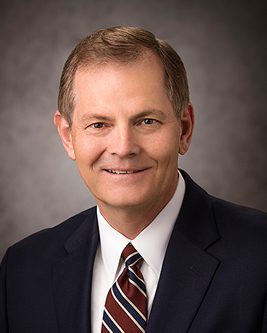 I was happy to see this:
"Apostle Speaks to Japanese Youth in Their Language at Face to Face Event:  Latter-day Saint youth from all over Japan participated in the first regional Face to Face broadcast in their country on Wednesday, August 15, 2018."
For what it's worth, I first met Elder Stevenson several years before his call to serve as a General Authority.  I don't want to exaggerate our closeness, but it was enough that, when my youngest son was called to serve in the Japan Nagoya Mission, where Brother Stevenson was then presiding as the mission president, I told him, among other things, that, since I knew and liked his mission president, he must not let the team down!  (Fortunately, from all accounts, he didn't.)
I suppose — I hope! — that it's common for missionaries to respect their mission presidents, and not uncommon for them to feel that their mission presidents are destined for the presidiing quorums of the Church.  My son was certainly no exception.  He wrote to us several times predicting that President Stevenson would someday be a member of the Twelve.  And when, after the announcement of Brother Stevenson's call as an apostle, I called my son to chat about it, he responded, simply, "I told you so."
Funny note:  One day, just before April 2008 conference, I went up for a meeting at the Church Administration Building in Salt Lake City.  When I entered the building's underground reception area, I was surprised to find Brother and Sister Stevenson sitting there, as well.  We chatted a bit, and then Elder M. Russell Ballard came into the room and invited them to go back with him to his office.  After my meeting was finished, knowing that Brother Stevenson had already served as a mission president and considering the date, I called my son and told him to be sure to pay attention to conference that weekend, because I thought that his mission president was "toast."
And, sure enough, he was called at that conference to serve in the First Quorum of the Seventy.  Four years later, at the April 2012 conference, he was announced as the new presiding bishop of the Church.  And then, on 3 October 2015, he was sustained as a new member of the Quorum of the Twelve Apostles.
***
With those memories in mind, I enjoyed this article:
"Twelve Apostles respond to misconceptions about their calling"
Posted from Park City, Utah