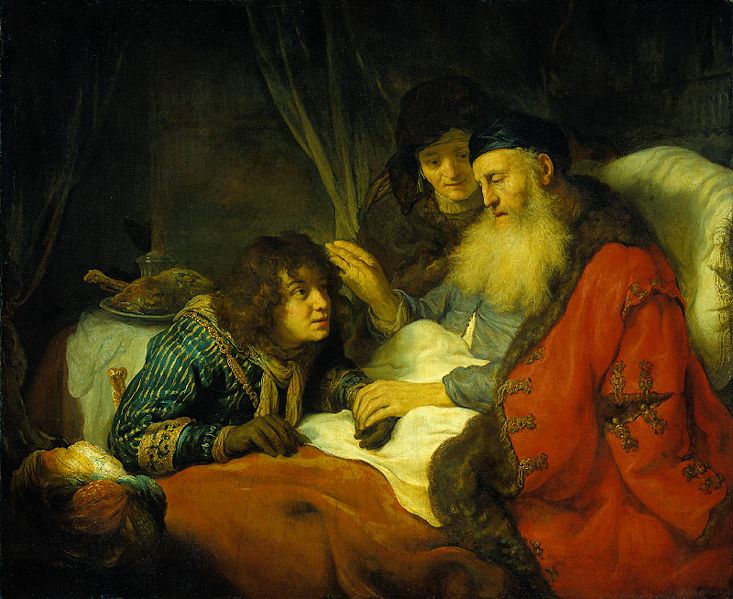 Yesterday, in a blog entry titled "Needing help with a memory," I mentioned a story that I had heard very nearly half a century ago — I'm that old! — and that impressed me so deeply that I've remembered it and often thought about it ever since.  The trouble is that I don't recall the name of the man who told it, and I would like to solidify it in my mind and to nail down the details.
I appealed to the readers of this blog for help, and I'm very grateful that several of them were willing and in a position to step forward.  (Sometimes, the internet really is wonderful.  I've wondered about this episode for decades.)
A reader who goes by the name of Ryan asked,
Could it be Urvin Gee (1881-1978)? His photo is here:
https://www.findagrave.com/memorial/13833059/urvin-gee
He then added this important item:
A quote and citation from 65 Questions and Answers About Patriarchal Blessings by Alonzo L. Gaskill:
"I began to repeat the introductory sentence. . . .  While I was doing this, although my eyes were closed, I felt that I was looking at a large placard on which was printed part of the blessing. I would read it and new words would appear. This happened a number of times. When no more words appeared I closed with an appropriate sentence." [Urvin Gee, cited in Gayla Wise, The Power of Your Patriarchal Blessing (Provo, UT: Spring Creek, 2007), 78.]
His age would be about right. Also, the 1940 census has an Urvin Gee living in Moroni.
The story is very similar to my half-century old recollection.  It's true that neither the name Urvin Gee nor his photograph rings a bell in my memory, but that doesn't surprise me.  I really can't recall the speaker's name nor what he looked like, except that he was old and white-haired.
Urvin Gee appears to have served a mission in England as a young man — I'm grateful to a reader named Jon who provided that reference to me — where he seems to have finished up as the president of the Grimsby "conference" of the Church and from which he apparently returned on the S.S. Arabic.  (See this, in the Millennial Star.)  Grimsby is a large English coastal town in North East Lincolnshire.  (Its name immediately reveals its Viking heritage.)
Incidentally, I've long been particularly aware of the name of the ocean liner S.S. Arabic, which served from its launch in 1903 until its sinking by the German submarine SM U-24 on 19 August 1915, not only because of its amusing echo of my academic field but because the Arabic was the ship that brought my wife's German-born grandfather across the Atlantic to the United States.)
Urvin Gee seems to be an excellent candidate for the speaker that I remember.
However, Charles Dike has suggested a plausible alternative candidate:
Heber G. Jacobs was a patriarch serving the 1st stake at BYU in 1974. As I recall he told me a story about seeing a parchment with the blessing on it appear to him the first time he gave a patriarchal blessing. His language was not sophisticated by any means. He was quite old when he gave me my blessing. I think he was in his early 80's.
As Ryan points out, the story that I recall may be related to, or identical with, a story to which President Boyd K. Packer alluded during a January 2005 Worldwide Leadership Training Meeting:
https://www.lds.org/topics/patriarchal-blessings/teachings/the-office-of-patriarch?lang=eng&old=true
And, again, Ryan reminds me that the story to which Elder Packer refers in that speech seems also to be the account mentioned by the Congolese patriarch Laurent Clément Shambuyi Biaya Katembwe in his comments on the subject "What is the role of revelation in patriarchal blessings? (on the Interpreter Foundation website under the more general heading of "Laurent Clément Shambuyi Biaya Katembwe — What is a patriarchal blessing?").
I'm grateful to those who've been so helpful on this subject.