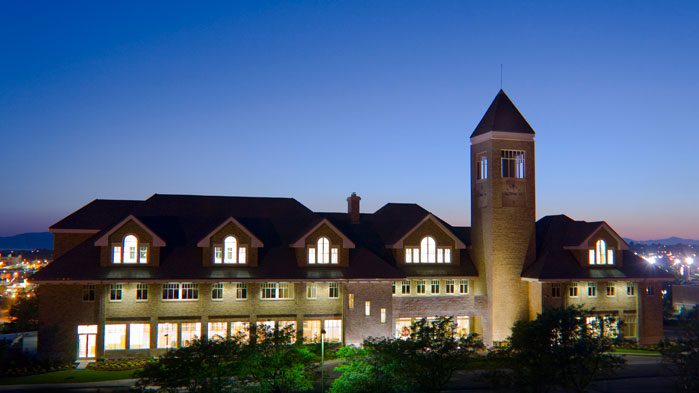 Royal Skousen came by just now and dropped off our copies of the two massive books that make up Part Three (The Nature of the Original Language) of Volume Three (The History of the Text of the Book of Mormon) of his venerable project devoted to the "Critical Text of the Book of Mormon."  They are very impressive publications, physically speaking, but — much more importantly — they lay out a fascinating and potentially rather revolutionary argument.
I've also just read the galley proofs of Royal Skousen's forthcoming BYU Studies article, "The Language of the Original Text of the Book of Mormon," which reports on some of the significant findings on this subject that his research has disclosed.
I was pleased to read his description, in the BYU Studies piece, of Stanford Carmack's article "A Look at Some 'Nonstandard' Book of Mormon Grammar," which was originally published in Interpreter: A Journal of Mormon Scripture 11 (2014): 209-262, as "one of the most important papers ever written on the Book of Mormon."
This passage from the BYU Studies article also leaped out at me:
NOL [The Nature of the Original Language] is much more than an encyclopedia of Book of Mormon usage.  It is a whole new way of looking at the Book of Mormon text.  And the main point is that the original language of the text is complex, and it is going to take work if you want to consider the text seriously.  The day of casual claims about the language of the Book of Mormon is over, especially those general statements that the language is a crude imitation of the King James style, intermixed with Joseph Smith's dialectal usage.
In this context, I want to remind everyone yet again of the presentation that Dr. Skousen (and Dr. Stanford Carmack) will be presenting in the Hinckley Center on the campus of Brigham Young University at  7 pm on Tuesday, 25 September 2018.  Not to spoil the surprise, but the title of the presentation will be "The Nature of the Original Language of the Book of Mormon."  Parking will be available after 6 PM that evening, in the large parking lot directly east of the Hinckley Center (Lot 16).  The lecture, which is co-sponsored by BYU Studies and the Interpreter Foundation, will be free and open to the general public.  I hope to see you there.