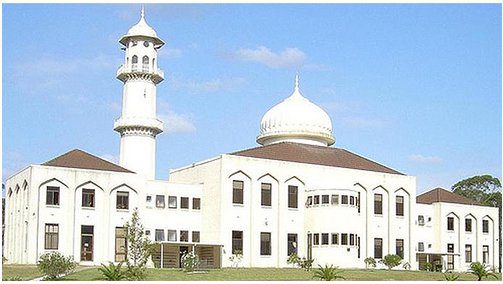 In the few spare moments that I've had to think about it up until now, I've been concerned about whether I had anything worthwhile to say for my lecture at the University of Notre Dame Australia in Sydney later this month:
Annual Religious Liberty Lecture
This afternoon, I sat down and began to work on it fairly seriously — and now I'm concerned that I won't have time and space to say all that's on my mind.
It's very possible, even likely, that nobody else will like it at all.  But I'm pretty pleased with the direction in which it's going.
I'll be discussing Islam as a challenge to religious liberty.  Whether that challenge is intrinsic to Islam or whether it exists largely in the minds of its critics will be a focus of what I have to say.
***
In order to orient myself regarding the history of Islam in Australia, I've begun to make myself a few notes on the subject.  Here's a beginning:
Apparently no later than the 1750s and perhaps even the 1720s or earlier, Indonesian Muslims came to coastal northern Australia to collect trepang, which is evidently a marine invertebrate used in Chinese cooking and traditional medicine.
They may or may not have made much lasting impact, but "Mohammedans" appear in Australian public records for 1802, 1811, 1822, and (in the census) 1828.
Some Muslims appear to have arrived (perhaps as employees on British ships) during the "convict period" of Australian history (roughly 1842 to 1868) — on Norfolk Island, for example, during the time that it was used as a penal colony — but large numbers of Muslims seem to have come only after 1860 or so.
Camels began to be imported into Australia in 1840, needed for the vast desert interior of the continent.  Central Asian camel drivers arrived shortly thereafter to tend them.  Although they actually came from various countries, they were commonly known as "Afghans."  They represent the first more or less "formal" presence of Islam in Australia — particularly, it seems, in the area of Melbourne, again around 1860.
As might be expected, many camel drivers settled in the vicinity of Alice Springs, which is officially located in the Northern Territory but sits very near the center of the continent.  For that reason, the railway that runs north-south through Australia's middle is still today called "The Ghan," which is short for "The Afghan."
Slightly later in the nineteenth century, Malay pearl divers came to work in Australia, bringing another ethnic dimension to the Muslim population.