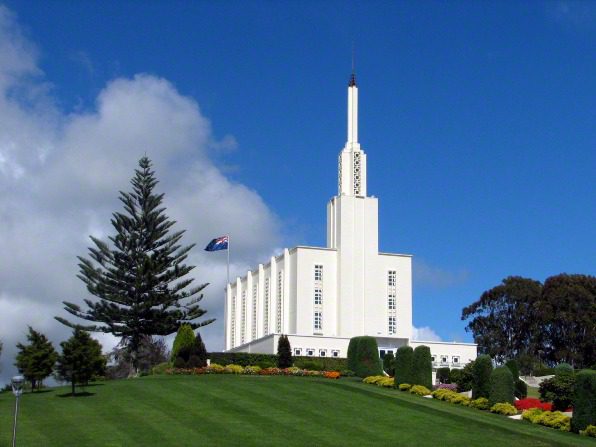 New, in Interpreter: A Journal of Mormon Scripture:
"Marjorie Newton's Account of the Faith of the Māori Saints: A Critical Appraisal"
There are by the way, some potentially very interesting developments underway in New Zealand at this very moment.  I hope that we'll be hearing about them soon.
***
You should most definitely not forget tomorrow's symposium on the campus of Brigham Young University:
"Temple on Mount Zion Conference"
It's entirely free and open to the public.  And you're welcome to come for all of it or for whatever part you can manage to attend.
Please let others know about it, as well.
***
The most recent installment of the biweekly column by William Hamblin and Daniel Peterson has been published in the Deseret News:
"William Law's 'serious call' to holiness"
***
I largely devoted a post yesterday to resources regarding the Book of Abraham.  I should add to that list of resources Dr. John Gee's August 2018 presentation to the annual FairMormon conference, which is now available both as a transcript and as a video:
"Selling Our Birthright for a Mess of Pottage: The Historical Authenticity of the Book of Abraham"
You might also enjoy this interview with Dr. Gee, which was published online on 30 January 2018:
And here's his testimony, as it appears on the Mormon Scholars Testify site (which is yet to be renamed), along with a brief and summary biography that was more or less up to date when the entry was posted back in March 2010, nearly nine years ago:
Well beyond his publications on Latter-day Saint topics, Dr. Gee is an extraordinarily productive presenter and writer in purely Egyptological circles, particularly in Europe (where there are more Egyptologists who work in his area of specialization than there are in North America ).
***
You might enjoy this article from Book of Mormon Central:
"The Miraculous Translation of the Book of Mormon into Ukrainian"
***
Incidentally, the schedule for my upcoming visit to Australia has changed a bit from what I previously announced.  Apparently, I won't be speaking in Melbourne.  However, I'm scheduled to speak to a large YSA fireside in Sydney on the night of Sunday, 25 November, in addition to my delivery of the seventh annual Religious Liberty Lecture at the University of Notre Dame, Australia, there in Sydney on Tuesday, 27 November.  I hope that some of my Australian friends will be able to make one or both of those lectures.
***
You might also find this interesting:
"Tensions on Religious Right? Did you notice Trump's political kill shot on Rep. Mia Love?"
There is, for one thing, an explicitly Latter-day Saint angle to the story.