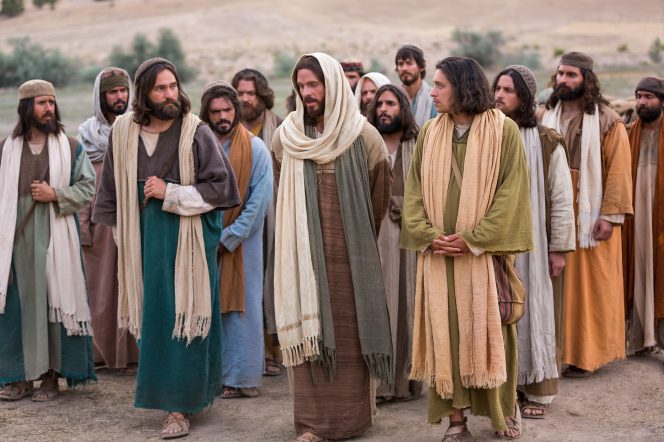 Compare Matthew 9:35; 10:1, 7-11, 14
This is a fundamental scripture for Latter-day Saints, and represents, really, the beginning of the Christian Church in the Old World.
Still today, the apostleship is fundamental to the organization and authority of the Church.  Not merely in the historical sense common to Christian churches generally, but as a living reality.
The number twelve is probably connected with the twelve tribes of Israel, just as the number seventy, soon to be used for another group of disciples, is connected with the traditional seventy nations of the world that appears in the Old Testament.
Certain numbers recur.  One, of course.  Three, as in the Trinity itself, along with the First Presidency, stake presidencies, and virtually all other presidencies and group leaderships in the Church, not to mention bishoprics.  Seven, as in the days of creation and the leadership of the Seventy.  Twelve.  Sometimes forty (days and nights, as in the Flood and Jesus' post-baptismal fast).  Seventy.  It's not clear why these numbers recur, but they do.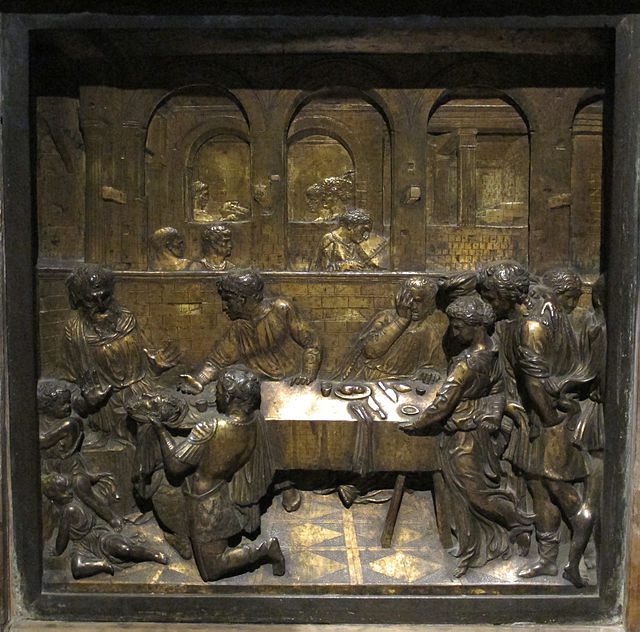 Herod's notion that Jesus was actually John the Baptist, risen from the dead, suggests that he hadn't been following things very closely, since Jesus and John were rough contemporaries and had had interactions (notably John's baptism of Jesus) publicly demonstrating that they were two distinct individuals.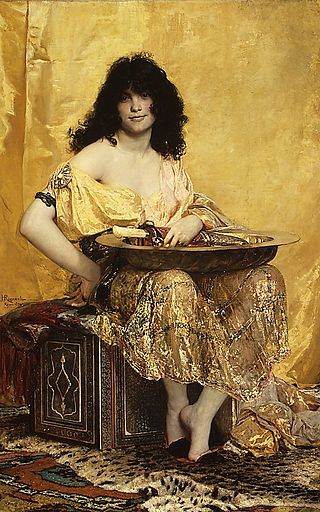 Compare Luke 3:19-20
There are certain Protestant evangelists who preach what's known as the "prosperity gospel."
Unfortunately, there are more than a few Latter-day Saints who also seem to imagine that righteous living and devotion to God is guaranteed to grant disciples glowing good health and make them wealthy.
Shouldn't the story of John the Baptist be enough, in and of itself, to demonstrate the falsehood of such notions?  (I won't mention Joseph Smith here. But you get the idea.)
John was righteous, faithful, a prophet, the chosen forerunner of the Savior himself.  "Verily I say unto you," remarked Jesus, "Among them that are born of women there hath not risen a greater than John the Baptist" (Matthew 11:11).
Yet there is, to put it mildly, no evidence that John grew rich.  And he ended his days in a miserable Herodian jail cell, where he was beheaded at the whim of a spoiled princess and her amoral mother.
Obviously, good living — marital fidelity, kindness, thoughtfulness, sobriety, honesty, diligence, pleasantness, and so forth — will tend to benefit the person who possesses such attributes.  But there is no guarantee in this life that we'll avoid illness, loss, sorrow, betrayal, slander, and injustice, let alone death.  Dealing with such things is, in a certain sense, what life is about.  Which is, of course, much easier to say than to do.