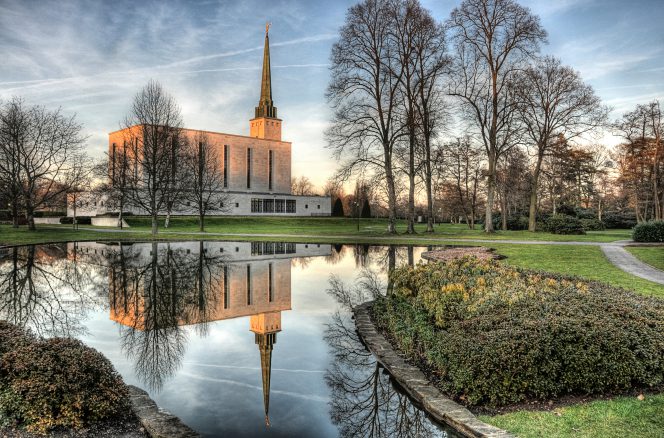 Sigh.  The ever-dying Interpreter Foundation — I've been seeing anonymous online claims again that we're on the verge of financial extinction and that essentially nobody reads anything that we do — has just published a new article in its flagship publication, Interpreter: A Journal of Latter-day Saint Faith and Scholarship:
"D&C 21, George Albert Smith, and Hugh B. Brown: A Fresh Look at Three Incidents in Church History"
Abstract. When discussions arise about the relationship between Church members and the prophets who lead them, certain episodes in Church history often appear. These include the Lord's words about "all patience and faith" in Doctrine and Covenants 21:4–5, as well as incidents involving George Albert Smith and Hugh B. Brown. On the surface, such episodes might seem to raise doubts about the reliability of the presiding Brethren in representing the Lord or to minimize the importance of Church orthodoxy itself. A closer look shows such interpretations to be a mistake, however. When we clarify the record, we see that these episodes do not support the conclusions that are sometimes drawn from them. Examining these incidents also permits making a point about so-called "blind obedience."
It's the 357th Friday in a row on which we've published at least one article.  We've existed for 358.5 weeks.
Are you aware, by the way, that each article published in Interpreter: A Journal of Latter-day Saint Faith and Scholarship is published in at least seven different formats?  (Look along the right margin of the published article.)  Sometimes, the authors read their own articles.  In other cases, as in the current one, a generous volunteer records the article for us.  (I'm grateful beyond expression to all of those who contribute so kindly to make these things possible.)
Any of our articles can be printed off at any time, at no charge (beyond, of course, the cost of printing).  Beyond that, though, and in addition to the seven formats mentioned above, a few of our readers like to subscribe to a print edition, which we've arranged to come to those who want it essentially at cost.  It generates no royalties or revenue for us; it's simply a service that we offer.  As our explanation of the service makes clear, "The $50 price is carefully calculated to cover the cost to print the volumes and shipping and handling only. There is no other markup or royalty included in the price. As such, this print subscription should not be viewed as a donation to The Interpreter Foundation since it covers cost of printing and shipping only."
Posted from London, England