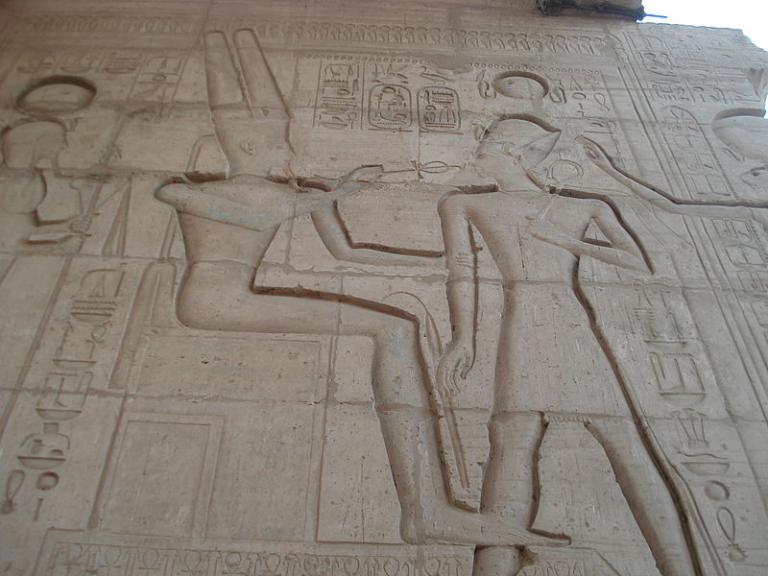 I'm very pleased to be able to report that my friend, former student, and former colleague at the Maxwell Institute, Dr. John Gee, has now moved from the Maxwell Institute to my own Department of Asian and Near Eastern Languages, in BYU's College of Humanities.
Many of us have hoped for quite a few years now that Dr. Gee would be able to exit the Maxwell Institute, which has been officially uninterested since the Purge of 2012 in the kinds of work that he was hired to do, and to find a more congenial working environment.  My department was always among the possible landing places for him, and I'm delighted that it has finally become his new academic home.  I've known Dr. Gee since shortly after I myself joined the BYU faculty, and I've already told my department colleagues that they are gaining a productive and pleasant colleague.
In the hope of answering some questions that will likely arise regarding this development, I offer a few notes:
Dr. Gee remains a member of the faculty of Brigham Young University.  He retains the rank of full professor, remains the occupant of the William (Bill) Gay Chair, and continues to bear the title of "William (Bill) Gay Research Professor."
The requirement of the Gay chair continues to be that its occupant will do "scholarship in fields of study directly related to ancient scripture study, such as Egyptology and other relevant ancient languages and disciplines and to contribute in a significant way to further knowledge, understanding and appreciation of the scriptural heritage of The Church of Jesus Christ of Latter-day Saints."  That has not been altered in any way.  Neither Dr. Gee's research focus nor his agenda have changed.
This is significant, since Dr. Gee's research focus, approach, and agenda were out of sync with the interests of the post-2012 Maxwell Institute and were the cause of some discomfort and tension there.  However, the BYU administration has plainly signaled that, in its view, the kind of research and writing pursued by Dr. Gee merits continuation.
At the discretion of the chair of the Department of Asian and Near Eastern Languages, Dr. Gee continues to be permitted to teach up to 1-2 classes a year.  (He is, as a matter of fact, already listed in the Fall course catalog online as teaching a class in the fall.)  His is, after all, a research professorship.
Professor Gee's office location will change, but his email address and his phone number will not.  What has changed is the campus unit with which he is affiliated.
Dr. Gee's move to the Department of Asian and Near Eastern Languages marks the departure from the Maxwell Institute of the last person whose interests, approach, and publishing matched the purposes for which that Institute was founded.  Under the circumstances, though, it's very, very, very good news.  I'm delighted, but I suspect that I'm probably not a tenth as delighted as John Gee is.
Posted from London, England