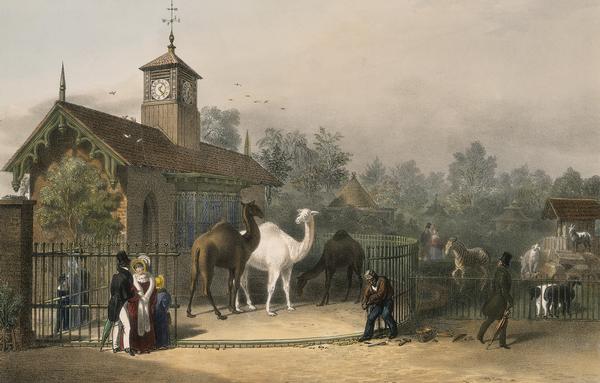 This has been a slightly unusual trip to the United Kingdom for us.  We don't usually drive the motorways and back roads of England guffawing as a 2.5-year-old sings loudly along with the soundtracks of Frozen, The Little Mermaid, Beauty and the Beast, Mulan, Tangled, and etc.
And, today, we did our second zoo.  (We spent a substantial amount of time a few days ago at the Cotswold Wildlife Park and Gardens, in Oxfordshire.)
The Zoological Society of London was established in 1826, and the London Zoo, sometimes called "Regent's Zoo" (it's located on the northern side of Regent's Park), was founded under ZSL's auspices in 1828.  In fact, it continues to be identified as ZSL London Zoo; the larger animals in the ZSL collection — e.g., the elephants and the rhinoceroses — are kept at its ZSL partner institution at Whipsnade.
ZSL London Zoo is the world's oldest scientific zoo, being originally intended to be used as a collection for scientific study. It was only fully opened to the public in 1847.
There are some fun facts about the ZSL London Zoo.  For example:
An orphaned American black bear named Winnipeg or Winnie (1914-1934)) was given to the zoo in 1914 by a Canadian veterinarian and calvary officer named Harry Colebourn when Lt. Colebourn was sent to the front lines of World War One.  (He survived, incidentally.)  The author A. A. Milne visited the zoo with his son Christopher Robin, and the little boy was so smitten with the bear that Milne ultimately wrote a famous series of books for Christopher Robin about  "Winnie-the-Pooh."
In 1865, an elephant named Jumbo — the largest elephant known to anybody in Europe at the time — was transferred to the ZSL London Zoo from the Jardin des Plantes in Paris.  His name may possibly have come from the Swahili word jambo (a greeting roughly equivalent to hello), but it rapidly became an English adjective for describing anything that was really, really big.  (I love etymologies like this!)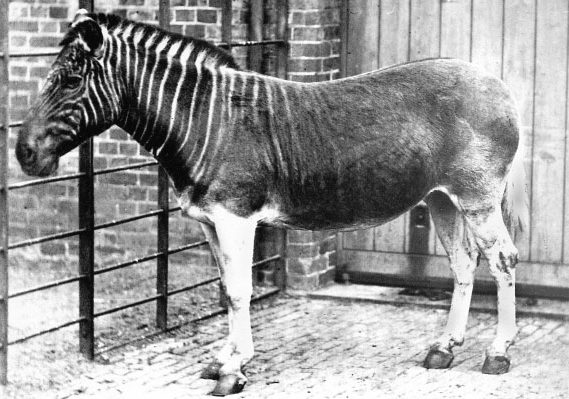 ZSL London Zoo was the home of the only living quagga ever to be photographed.  Did you know that?  I didn't.  Around 1870, the quagga species of zebra (or subspecies or ecotype or whatever it was) became extinct in the wild, owing to overhunting in southern Africa.
The zoo was also the home of another now extinct species, the carnivorous marsupial known as a thylacine, or "Tasmanian tiger."
Posted from London, England