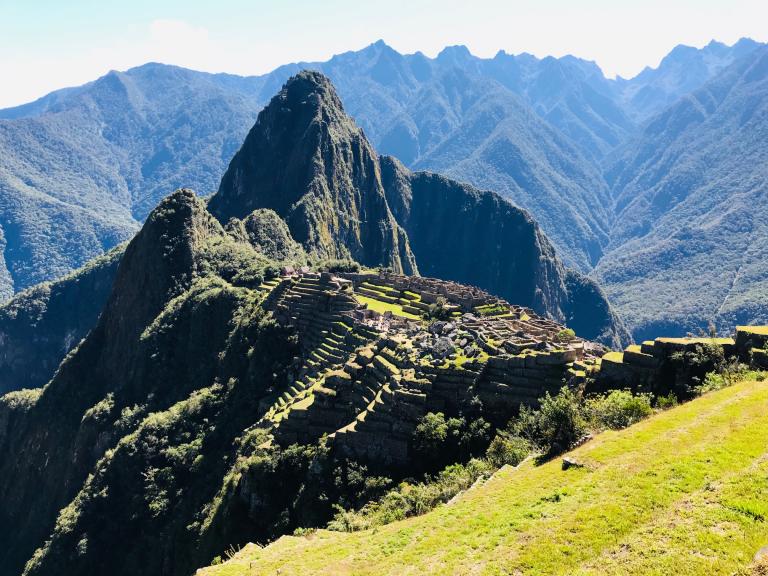 In my immediately previous post, I wrote very briefly about the Rev. Hiram Bingham, the very prominent early Protestant missionary to what were then called the Sandwich Islands, which we today know as Hawaii.
His son — Hiram Bingham II — also served as a missionary in the islands of the Pacific and eventually on Oahu, in the Hawaiian Islands.
That is where Hiram Bingham III, the future "discoverer" of Machu Picchu was born.  In Honolulu, in what was still, at that time, the Kingdom of Hawaii.
When he reached the age (in his late teens) where his parents thought that the local schooling was inadequate to meet his needs, he was sent to the United States to continue his education.  And he did so, with considerable distinction — eventually earning degrees from Yale and the University of California at Berkeley as well as a doctorate from Harvard University and, after a stint at Princeton University, joining the faculty of Yale University.
His special focus was on Latin American history, which was scarcely a reputable field when he started out.  It was deemed unworthy of study and not deserving of a formal program or of formal recognition in a university.  He pressed forward, however, and had significant impact on changing the way Latin America was seen in American academics.
In 1911, Hiram Bingham III was looking for the lost last capital of the Incas.  It was the place from which they conducted their resistance to the Spanish invaders after the conquistadores had murdered the last Inca ruler, Atahualpa, and conquered and pillaged the original capital of Cusco.  But he never found it.
However, he was the first Westerner and the first academic to see Machu Picchu, and he made the site famous around the world.
Later, though, he turned to politics, as a Republican.  In 1922, he was elected lieutenant governor of Connecticut.  In 1924, he was elected governor.  But the incumbent Senator Frank Bosworth Brandegee committed suicide, and Bingham was also elected to finish Brandegee's term in the United States Senate.
So Hiram Bingham III served literally one day as Governor of Connecticut, and then he resigned in order to take his seat in the Senate.  He served out the remainder of Brandegee's term and then was reelected to serve a second, full, term.  But he was defeated for reelection in the Democratic landslide of 1932 that swept Franklin D. Roosevelt into the White House, and he retired from politics.
Still, his was really quite an amazing career.
Posted from Urubamba, Peru