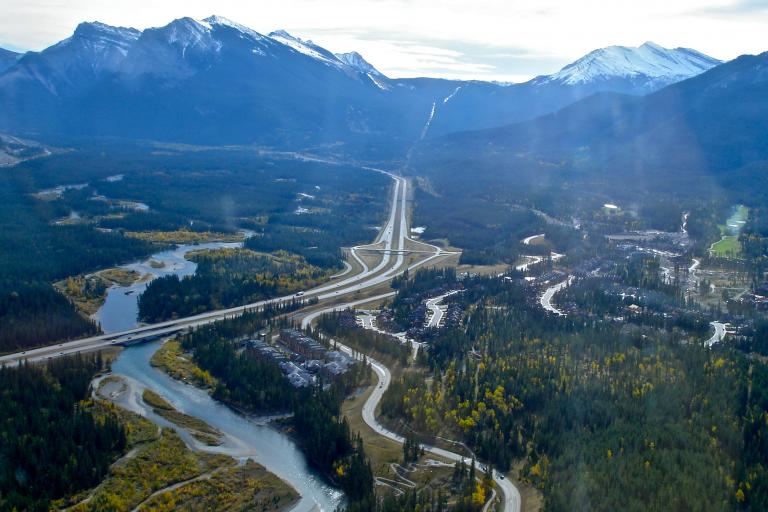 I'm pleased to say that, sitting here in the western portion of the Canadian province of Alberta, nestled in the Canadian Rockies, I was able to catch part of tonight's Interpreter Radio Show live on my laptop.  Why didn't I catch it all?  I could have, had I been near my computer to do so.
I'm very grateful for those who do the Interpreter Radio Show every Sunday, week after week.  It's just one of the ways in which the Interpreter Foundation seeks to reach an audience with quality thinking about the Restored Gospel and the scriptures.  I hope, once the new academic year begins and my schedule settles down just a bit, to begin volunteering for the show myself again.
***
I commend this to your attention, not only for its intrinsic interest and importance but because, beyond being available in English, French, Spanish, and Portuguese (which one might have expected), it's also available in Arabic (which one might not):
2018 Latter-day Saint Charities Annual Report
***
I continually hear complaints about the finances of the Church of Jesus Christ of Latter-day Saints from lapsed and/or alienated Latter-day Saints and from former Latter-day Saints:
In that context, I judge this to be a very important review of a very important book, and I commend it to anybody interested in the topic:
Larry T. Wimmer, "Through a Glass Darkly: Examining Church Finances"
Abstract: The Mormon Hierarchy: Wealth & Corporate Power is Michael Quinn's impressive response to a century of books and articles that have often distorted the finances of The Church of Jesus Christ of Latter-day Saints. This third volume in The Mormon Hierarchy series covers Church history from 1830 to 2010, and represents a staggering commitment. For 46 years Quinn has diligently gathered data on Church income, expenditures, taxation, and "living allowances" paid to Church leaders. The results are significant and engrossing, with but one possibly serious error. If you are interested in any aspect of the Church finances, the enormous effort required to bring us Wealth & Corporate Power may well be the final word. In Quinn's own words, it tells an "American success story without parallel."
Review of D. Michael Quinn, The Mormon Hierarchy: Wealth & Corporate Power (Salt Lake City: Signature Books, 2017), 597 pp., with appendices and index. $49.95.
***
Here's an interesting hypothetical "what-if":
"How different would the Electoral College look if 'Deseret' had become a state in 1849?"
Posted from Canmore, Alberta, Canada