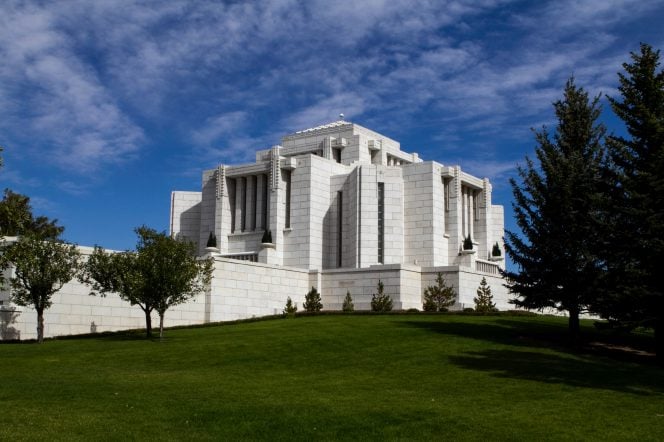 When I was fairly young, I dreamed of someday being an architect.  I had visions of designing grand and glorious buildings.  The only factor that stopped me from seeking to fulfill that dream was an absolute and utter lack of even the slightest smidgin of talent — something that, I freely grant, hasn't stopped certain others from entering the field (or even from having considerable success in it).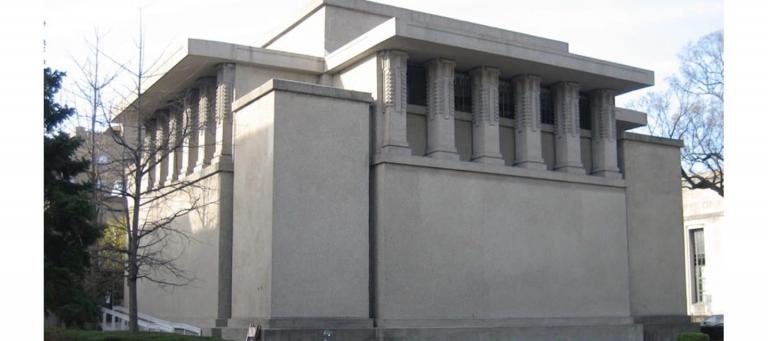 By the time I was sixteen or so, when I first read Ayn Rand's novel The Fountainhead, I had already abandoned any and all ambition of creating architecture.  But that novel, which is based (sometimes quite loosely and sometimes surprisingly faithfully, if one may use the word faith in connection with Ayn Rand!) on the life of the young Frank Lloyd Wright, didn't diminish my interest in architecture.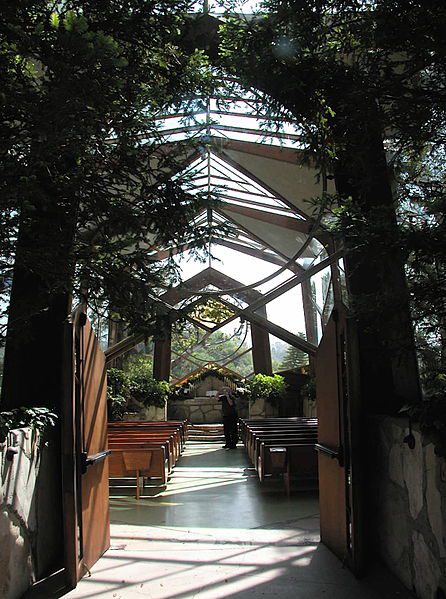 And, in fact, I've long loved Frank Lloyd Wright's work in particular (along with his son Lloyd Wright's Wayfarers Chapel along the Pacific shore of Southern California).
By that time, though, I had also become quite committed to the Church of Jesus Christ of Latter-day Saints, and what I most wished that I could have done was to have designed temples.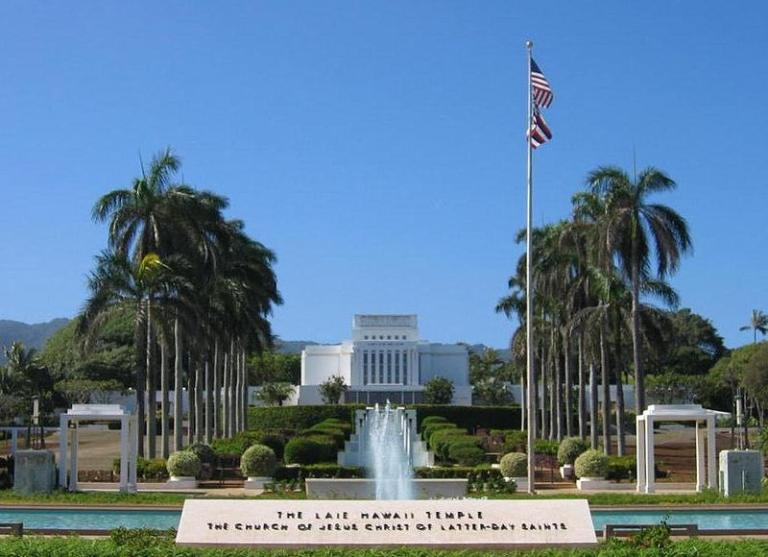 Which, I suppose, is connected with my love for the Cardston Alberta Temple, which has sometimes been labeled "the first of the modern temples."  It was designed by Hyrum Pope (1880-1939) and Harold W. Burton (1887-1969), who were remarkably young when they won the design contract on 1 January 1913.  They had been much impressed by Frank Lloyd Wright and his "Prairie School" architectural style.  (Pope had studied at the Art Institute of Chicago, where he became closely acquainted with Wright's work.)  The two also designed the Laie Hawaii Temple and, decades after Pope's sudden death from an apparent heart attack, Burton was the supervising architect for the Oakland California Temple.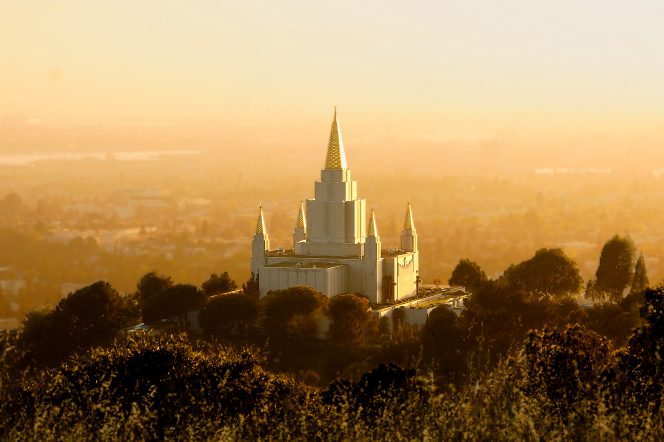 I cannot begin to express my admiration for people who are capable of creating such wonderful buildings.
***
I realize that I'm a bit late in taking notice of this — I've been traveling — but some of you may be unaware of what President Nelson said in Detroit on Sunday:
"We Don't Have to be Alike to Love Each Other, Prophet Tells NAACP Convention: President Nelson speaks at organization's 110th annual convention in Detroit"
"Detroit News Op-Ed: NAACP and Church Leaders Stand on the Side of Solidarity: Karen Boykin-Towns and Sharon Eubank co-author piece in advance of President Nelson's speech"
***
From Newfoundland, Canada: "Devastating Fire Creates New Friendships and Opportunities"
From Ontario, Canada: "Community Interfaith Service Highlights Peace and Unity"
***
This is fun:
"Apostle Throws First Pitch for Dodgers: Elder Neil L. Andersen attends annual Family Night at Dodger Stadium"
Posted from Canmore, Alberta, Canada