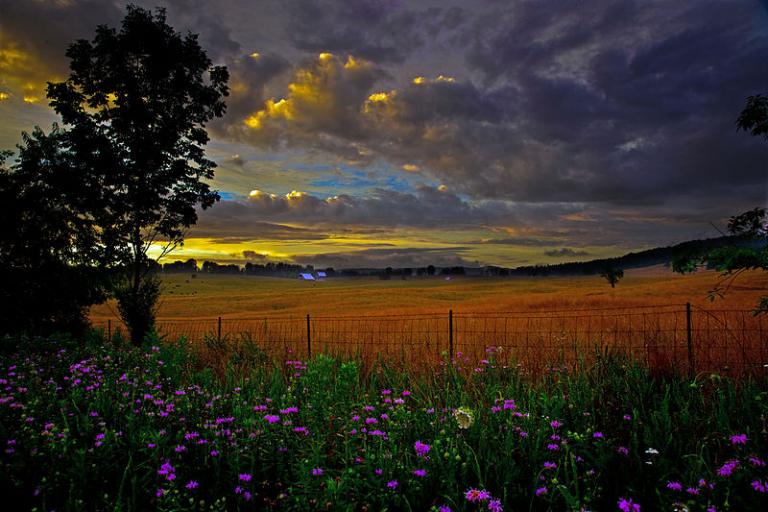 "A swan song for Mormons' Hill Cumorah Pageant"
I'm sorry to say, on the basis of my one experience with the Hill Cumorah Pageant, that Jana Riess's verdict on the pageant was pretty much mine, as well. I found it impressive and spectacular, but not at all moving. So I'm less sad than I'm sure many are that the pageant's long run is coming to a close. (I'm sorry, though, for the revenue loss that the community of Palmyra, New York, will suffer.)
My one visit to the Palmyra pageant came in 1994, while I was spending the summer at Princeton University. At one point, my wife and I took our family to visit Niagara Falls and some of the Church historical sites, and to see the Hill Cumorah Pageant.
As we were walking to take our seats, though, I saw two young men — roughly eighteen years of age, I estimated, so probably on the threshhold of serving their missions — locked in earnest conversation with one of the Protestant anti-Mormons who typically show up at performances of the Pageant. Or, rather, they were standing there being harangued by him.
I had known beforehand that critics of the Church would be out in force, and I had vowed to myself that I would not engage with them, that I would ignore them.
But here were two young Latter-day Saint men being hammered by a fellow who, I knew because I recognized him (though I won't mention his name), made his living as a full-time, professional crusader against the claims of the Church and the Restoration. He was bludgeoning them with an issue to which they clearly had no adequate response.
But I knew how to respond to him. So wasn't it my moral obligation to step in and help?
I didn't want to, I had resolved not to, but I did. I told my wife and kids to go on ahead, that I would be with them shortly. And, pretty soon, the two young men moved away, as well, leaving me alone with a really smug, dogmatic, and extraordinarily belligerent born-again Protestant anti-Mormon. I finally got away from the guy just minutes before the show began, and I can't really say that he put me in a good mood to enjoy it.
***
In the Wall Street Journal: "Is God the Answer to the Suicide Epidemic? Someone who attends religious services is significantly less likely to kill himself."
Here are a quartet of related articles that I've published in the Deseret News over the years:
"How religious faith benefits society" (6 June 2013)
"Is religious faith a mental illness?" (2 February 2017)
"Is religion good for your health?" (8 June 2017)
"Mental health and the Latter-day Saints" (21 March 2018)
***
I mean, shouldn't people have been suspicious from the very beginning about a book detailing the alleged personal experiences of somebody named "Malarkey"?
"Heavenly visitations? Slate lifts the curtain on evangelical insider battles"