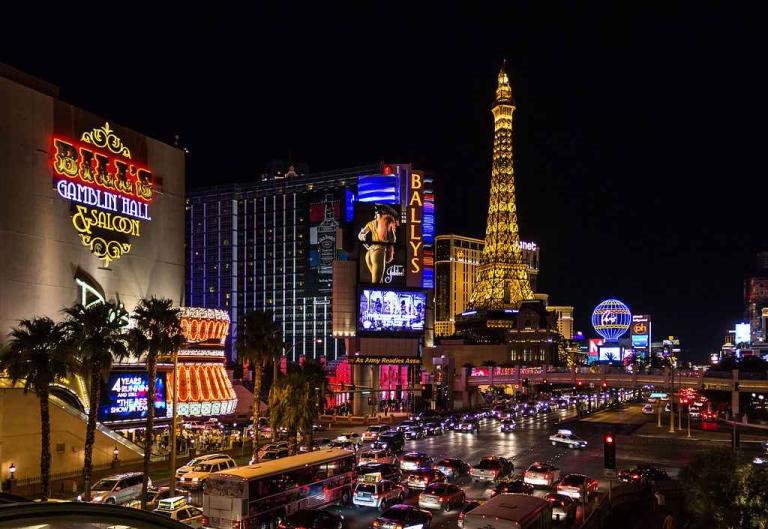 The presentation that I was very recently asked to give at FreedomFest 2019 down in Las Vegas tomorrow afternoon ("Building Zion: Mormon Pioneers and Religion in the American West") is beginning to take shape.  If anybody shows up to my session, I now think that they'll find it interesting.  Even any Latter-day Saints who might happen to wander by the room will, I believe, likely learn at least a few things from it that they didn't already know.  It's a rich, varied, and often rather dramatic topic:
https://freedomfest2019.sched.com/speaker/daniel_peterson.1zru9lk2
My friend Mark Skousen, the grand impresario and producer of FreedomFest, will be introducing me.
Normally, I like to be there for all of FreedomFest when I speak at it.  There are many interesting sessions and events, and a really great display area, including quite a few fun books for sale.  This time, though, alas, my time there can only be very short.  I fly down from Salt Lake City to Las Vegas on Wednesday morning, deliver my remarks and wander around just a bit, and then fly back from Las Vegas to Salt Lake City in the evening.
"FreedomFest doesn't just ride the curve, it invents it.".  (John Fund, National Review)
"The most intense, rewarding, intellectual, create-your-own 3-day conference I've ever attended."  (Bob Poole, co-founder, Reason Foundation)
"FreedomFest made summer in Vegas even hotter!"  (Charles Gasparino, CNBC #1 Reporter)
"Having now experienced FreedomFest, it makes me wonder why I haven't been coming all ten years!"  (William Baldwin, editor, Forbes [1999-2010])
"You libertarians know how to have a good time with dancing, skits, mock trials, magic acts, yoga, silver dollars, and fun debates, all in the world's most laissez faire city. It was incredible."  (Lee Edwards, Heritage Foundation)
"You've made FreedomFest into THE mandatory conference for all lovers of liberty.  Congratulations!"  (George Gilder)
"I love FreedomFest — wonderfully interesting people and non-stop intellectual stimulation.  The debates are great. Keep doing them. I'm really looking forward to July in Las Vegas."  (John Mackey, co-founder, Whole Food Markets)
"It's Burning Man for Libertarians, or a Gathering of the Lost 10 Tribes. It's a 'Jerusalem dig' for agnostics and God-seekers alike. Or a World's Fair for Alternative Answers . . . but always fun."  (Gary Alexander)
"I had a terrific time at FreedomFest; probably the best time I've had. I saw lots of friends, ate well, slept well, stayed out of the sun . . . ."  (Stephen Cox, editor, Liberty magazine)
"FreedomFest is a national treasure."  (Gene Epstein, economics editor, Barron's)
"FreedomFest is where the best ideas and strategies are fleshed out. I wouldn't miss it for the world."  (Steve Forbes, Forbes magazine)