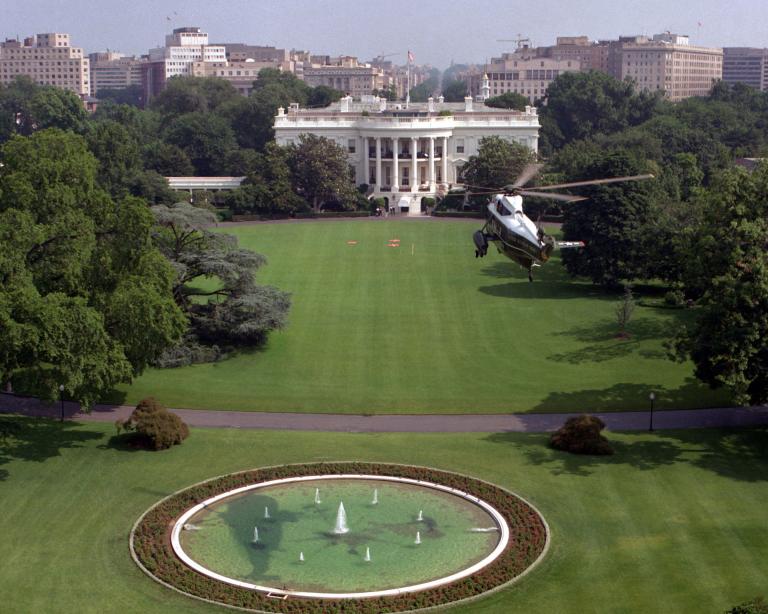 Continued:
As I noted in my previous post on this topic, Representatives Alexandria Ocasio-Cortez (D-NY), Ayanna Pressley (D-MA), and Rashida Tlaib (D-MI) were born in the United States, so Mr. Trump's suggestion that they ought to go back to the countries from which they originally came is not only offensive but blitheringly stupid.
It's true, though, that Representative Ilhan Omar (D-MN) was born in Somalia and raised in Somalia and then in Kenya before she came to the United States, becoming a naturalized citizen of the United States of America in 2000 at the age of seventeen.
That she now sits in Congress is a tribute to her and, even more importantly, to the nation in whose government she serves.  I do not need to agree with or admire her political views — I emphatically do not share them or approve of them — in order to respect her achievement, as an immigrant and a woman and a member of an ethnic and religious minority, in being elected to the United States House of Representatives from Minnesota.
Moreover, naturalized citizens have a perfect right under our Constitution to serve in government — and many of them (including such people as Carl Schurz [from Germany, former Secretary of the Interior, conservationist and reformer], Zbigniew Brzezinski [from Poland, former National Security Advisor], John Negroponte [from England, former Director of National Intelligence], Henry Kissinger [from Germany, former Secretary of State], and Zalmay Khalilzad [from Afghanistan, former Ambassador to Afghanistan, former Ambassador to Iraq, former Ambassador to the United Nations, considered by Mr. Trump as a possible Secretary of State]) have done so with distinction.
So there are no grounds for suggesting, merely because she's a naturalized citizen, that Representative Omar return to Somalia.
But Mr. Trump has long had a tendency to say analogous things.  His demagogic but very successful exploitation of the pseudo-issue of Barack Obama's birth certificate comes readily to mind, for example.  So does his 2016 suggestion that an Indiana-born federal judge could not be trusted to render a just verdict in a case involving "Trump University" because that judge was of Mexican extraction.  So, too, does his crude early 2018 remark about certain nations from which immigrants to the United States have come — see here — which drew a rebuke from, among others, an immigrant minority female member of Congress whom I strongly supported.  (By contrast, fond as I am of Norway, my grandmother's nation of birth, his singling out of immigration from that very Aryan country for praise makes me, well, nervous.)
Happily, at least some prominent Republicans have criticized Mr. Trump's tweet.  I'm pleased that Senator Mitt Romney is among them.  It would be dishonorable not to have done so.