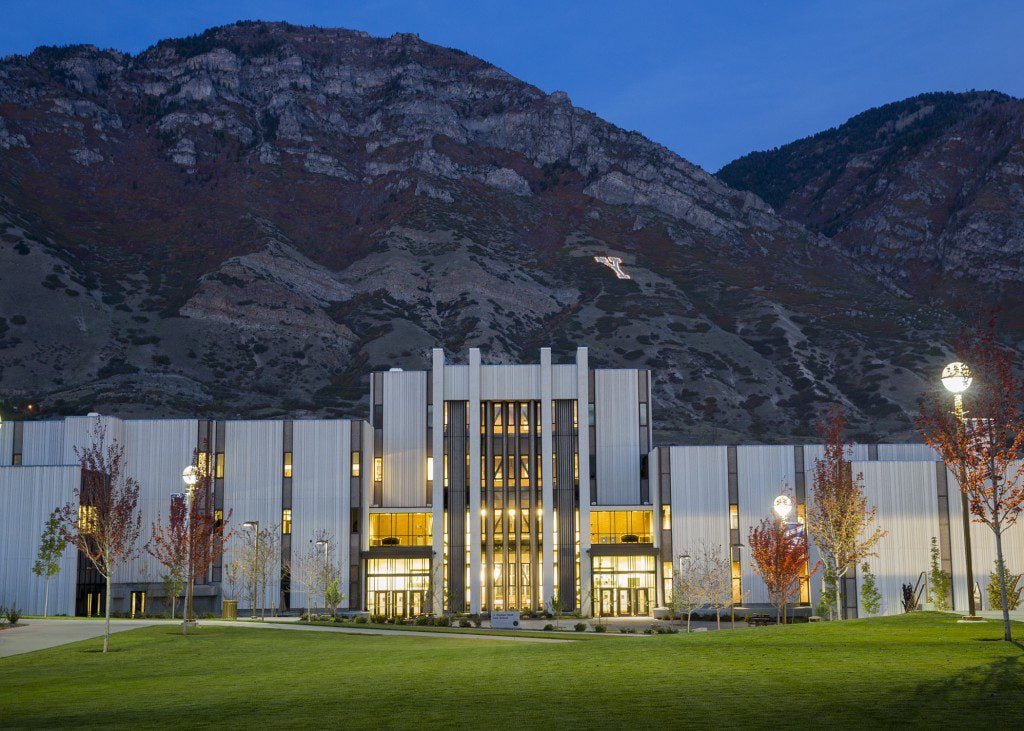 In a blog entry posted on Monday ("Lunch with the Turkish consul general"), I recounted a story as it had been told to me about something that happened at the opening plenary session of this year's annual meeting sponsored by Brigham Young University's International Center for Law and Religion Studies.
The ICLRS, as I understand it — and I've been peripherally involved with it for some years, including attendance and occasional formal participation in its meetings both here in Utah and abroad — is a remarkable organization that is dedicated to furthering religious liberty and tolerance and mutual understanding and appreciation around the globe.  Thus, the episode to which I alluded on Monday seemed to me a step backward from realizing that very laudable ambition.
I wasn't present at Sunday night's opening plenary, so I was briefly recounting matters as they were briefly recounted to me by three responsible people who were there.  That's why I used the word evidently in introducing my account.
In my blog entry, I also wrote that "The Middle East is a minefield, metaphorically and often literally.  There are so many factions and historical grievances that it's very difficult to navigate without offending somebody."
That remains true.
I've now had the opportunity to review the actual text of the remarks delivered by Lord David Alton at Sunday night's plenary under the title "Human Dignity and Religious Freedom: Preventing and Responding to Religious Persecution," and they seem to me much more measured than the initial reports had suggested.
For example, I cannot find any reference whatever to Islam as the "scourge" of humanity.  I grant that the word scourges does occur in the text of Lord Alton's remarks — in a quotation from G. K. Chesterton's 1936 Autobiography:  "Already there hover on the horizon sweeping scourges of sterilisation or social hygiene, applied to everybody and imposed by nobody."
Otherwise, no form of the word scourge appears, at least in the written text.
There is, in the written text, a relatively brief mention (roughly five sentences, altogether) of the alleged Armenian genocide — I say "alleged" simply because, many years ago, the late Professor Stanford Shaw posed some questions about it in my hearing that gave me pause and that continue to do so — but that mention isn't inflammatory and it is plainly in service of Lord Alton's overall point.
And that is the only place in the text that so much as mentions Turkey.
As for references to Islam in Lord Alton's speech, I can only find a few.  Almost all of them pertain to "radical Islamist ideology."  The rest are harmless.
Sensitivities run high in matters relating to religion and in matters regarding the Middle East.  It is, as I said, a minefield, both literally and metaphorically.
My blog entry on Monday was motivated by a deep desire to reduce the tensions, to turn the temperature down.  But I firmly believe that doing so depends on accurate understanding, on getting things right, and, in a certain important sense, on seeing things as dispassionately as can be managed.  I'm especially sensitive to misrepresentations of Islam, which can often — alas, quite understandably — be sensationalized and inflammatory.
I surely don't want to pour fuel on the already raging fire.
I do not now believe that Lord Alton's Sunday night remarks misrepresented, sensationalized, or inflamed.  Certainly not according to his written text.
Although I myself now have a copy of it, I have been unable, thus far, to find the text of Lord Alton's Sunday night plenary address online.  I don't know whether there are plans to publish it.  So you'll need to take my word on the subject, at least for now.  However, a video of the address as it was actually delivered can be viewed — I have not yet had time to view it in its entirety, though I have watched its very slightly but not substantially expanded discussion of the Armenian matter  — at
https://players.brightcove.net/605542268001/default_default/index.html?videoId=6093008350001
"Let there be peace on earth," goes the song, "and let it begin with me."