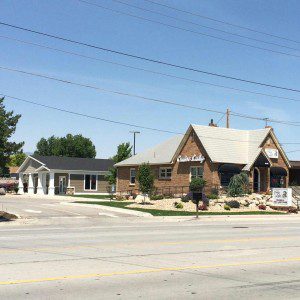 I would like to call your attention to a lecture that will be given tomorrow (Thursday) night in West Jordan, Utah. I will be unable to attend it owing to a prior engagement, but I would go if I could:
A Stone Manger – Christmas Insights From the Land of Israel
Take a trip back in time, before the Christmas traditions we have today even existed — back in time to Nazareth and Jerusalem and Bethlehem at the time Joseph and Mary actually lived, to experience the story of the birth of Jesus. And you'll learn the equally fascinating and broader story behind the birth of Jesus. You'll get to know two of the most remarkable people in history, Joseph and Mary of Nazareth, a young couple whose determination and self reliance in the face of challenges was magnified by their faith and reliance upon God in bringing to pass the greatest miracle in our history. But this is no fictional treatment, it's not a novel or a screenplay — it's actually biographical. It's the real story of Joseph, Mary, and the birth of Jesus, told by an archaeologist and historian who has researched, excavated, and taught in the Land of Israel for over three decades.
The scheduled speaker has been a friend of mine for many years — not coincidentally, we first met in Jerusalem — and you can read about him at this link:
The Jordan Event Center is located at 9112 S. Redwood Road, West Jordan, Utah (behind the Cruise Lady office). Like all "Learn Our Religion" lectures, this lecture is scheduled to last from 7:oo PM until 9:oo PM.
It should be noted that there is a $5.00 per person charge for admission to the lectures, and that, due to limited seating, reservations are strongly, strongly suggested. Please contact the Cruise Lady office at 801-453-9444 or 888-707-4386 to register. Tickets sold at the door go for $6.00 — if there happen to be any seats still available. If you decide that you would like to attend multiple lectures in the series, you can buy a 10-pack of tickets for $40.
***
In my judgment, one of the most unearthly, ethereally beautiful pieces of modern classical Christmas music is Morten Lauridsen's setting of O magnum mysterium. Listen up to the 6:25 marker:
Latin text
O magnum mysterium,
et admirabile sacramentum,
ut animalia viderent Dominum natum,
jacentem in praesepio!
Beata Virgo, cujus viscera
meruerunt portare
Dominum Christum.

Alleluia.
English translation
O great mystery,
and wonderful sacrament,
that animals should see the new-born Lord,
lying in a manger!
Blessed is the Virgin whose womb
was worthy to bear
Christ the Lord.
Alleluia!