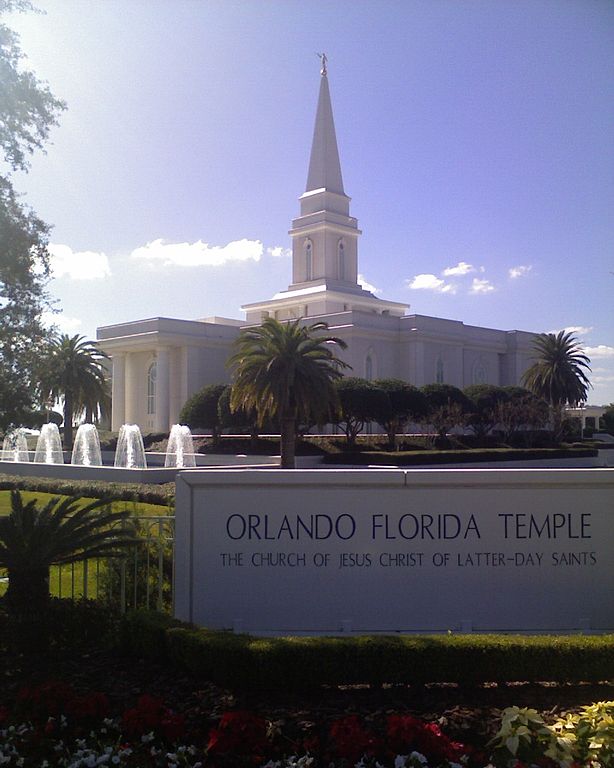 A brief statement has now been published on the website of the Interpreter Foundation:
William J. Hamblin (1954-2019)
***
The locations for three new temples have been announced:
"New Temple Site Locations Announced in Texas and Utah"
"McAllen Texas Temple Site Location Revealed"
"Location Announced for the Taylorsville Utah Temple"
I'm really pleased that the new Orem Utah Temple will be built on a site that is fairly close to my house:
"Orem Utah Temple Site Announced"
The Orem Utah Temple will have a total floor area of about 70,000 square feet with a central spire. That will make it roughly the same size and roughly the same shape as the Orlando Florida Temple (shown in the photograph above), which was dedicated in 1994. Perhaps even more relevantly, it will also be roughly the same size and roughly the same shape as the Pocatello Idaho Temple, which is currently under construction and which is anticipated to have a square footage of 67,696 square feet.
***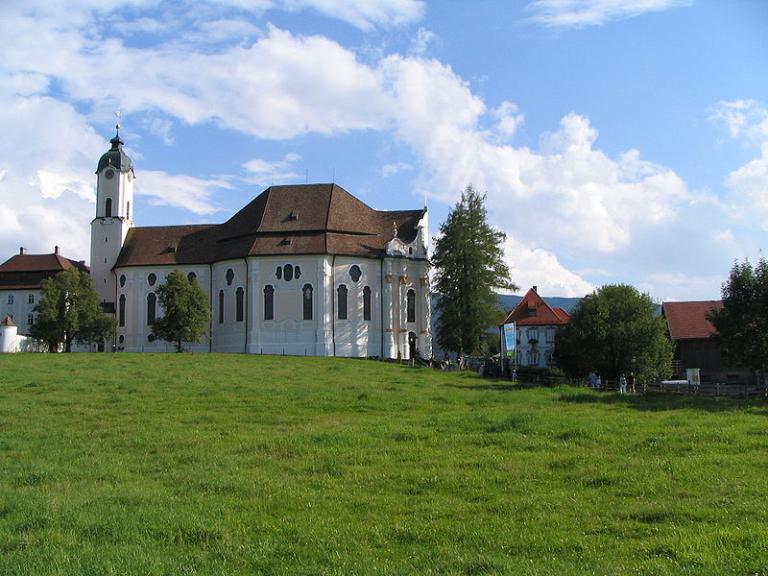 I still vividly remember the exquisite thrill that went through me when, many years ago, sitting in the Interlaken Switzerland Branch of the Church of Jesus Christ of Latter-day Saints, I first heard Es ist ein Ros entsprungen. The sheer beauty of it entranced me.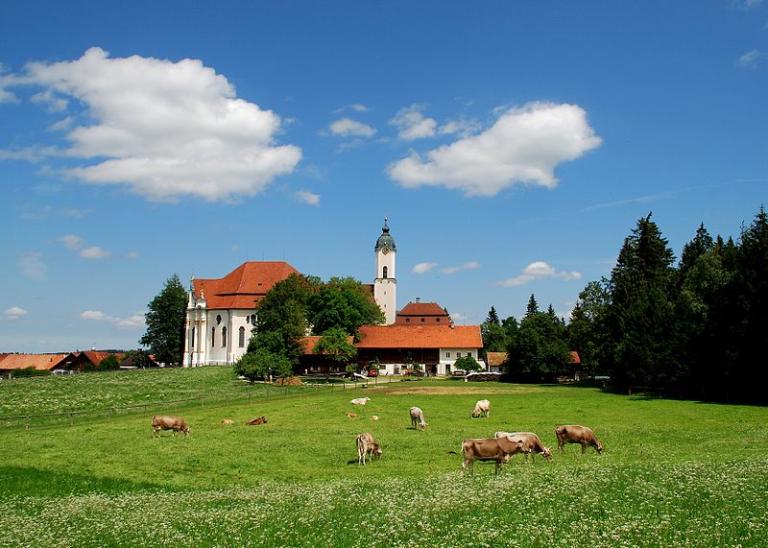 I love the melody. But I also love the lyrics, the message. And, alas, I've never seen an English translation that does them justice. But here, anyway, is a nice version of the piece by a German quintet: https://www.youtube.com/watch?v=xA4pBDNZDx0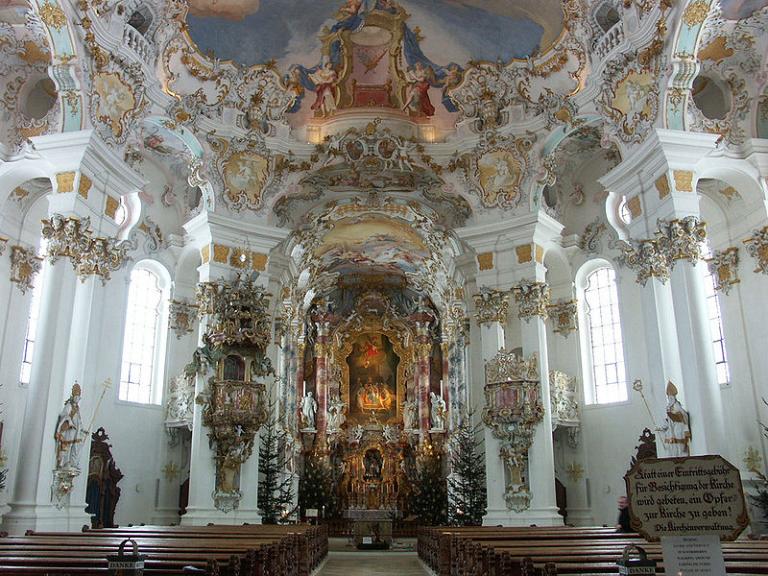 There was a time when Europe was still, in a very real sense, Christian. Es ist ein Ros entsprungen is a fossil remnant of that time.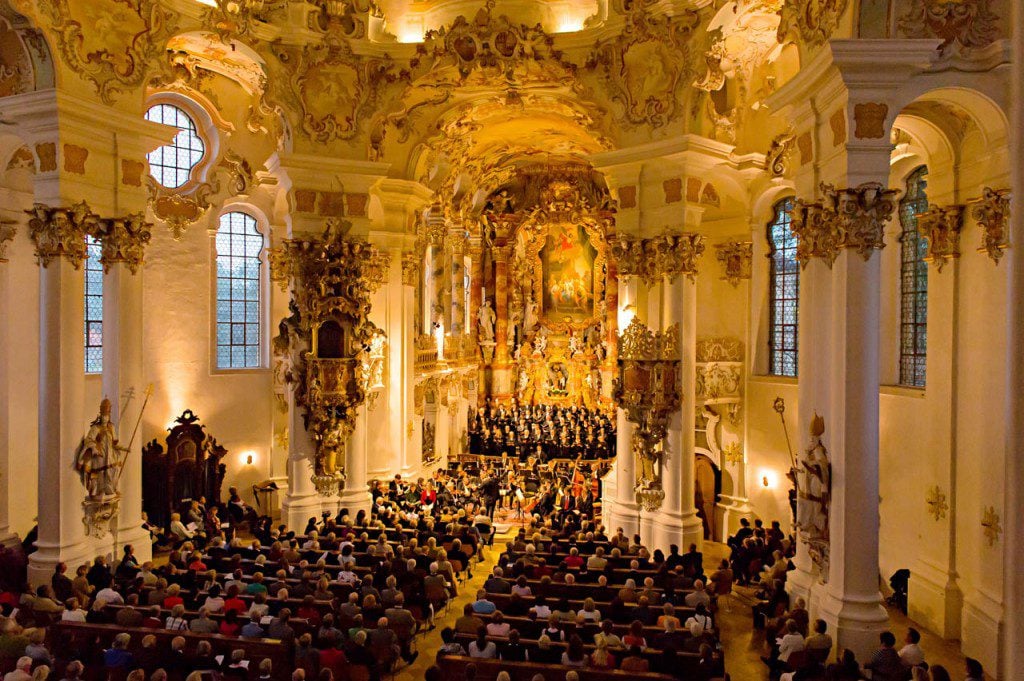 We'll be visiting the Wieskirche during the tour that I'm leading to the Oberammergau Passion Play in June 2020. It was sold out, but two places have unexpectedly opened up and, so far as I can tell, remain open. For now.