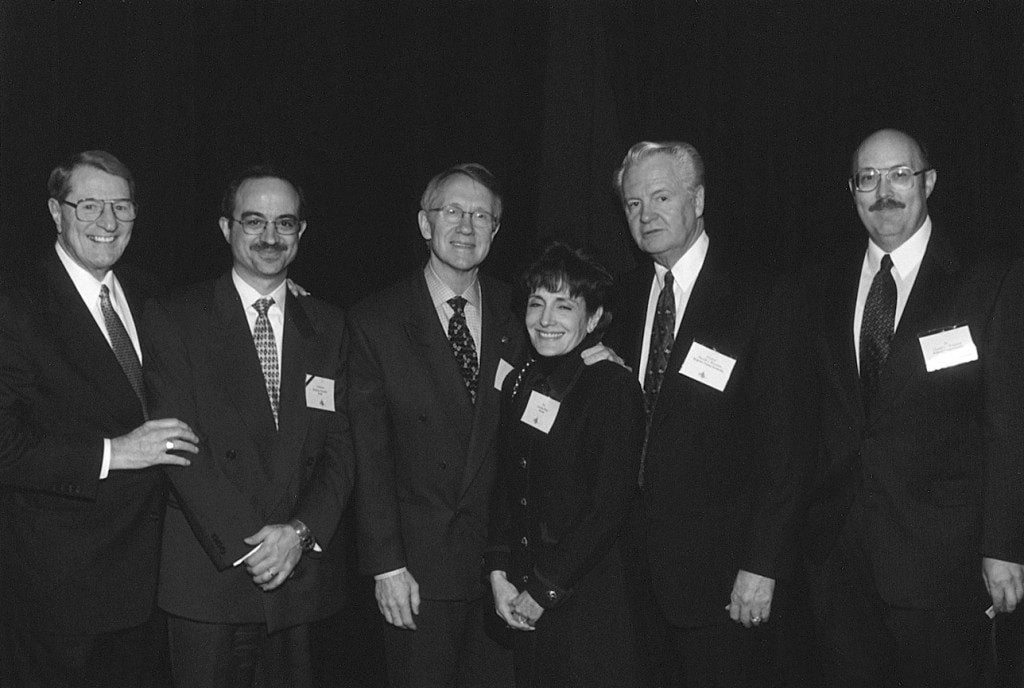 The Church of Jesus Christ of Latter-day Saints is often accused by its critics of unseemly interference in political matters.  I've seldom if ever been impressed by the accusation.  But I did, just once, see a member of the Quorum of the Twelve Apostles consciously and expressly seeking to have a political impact that he deemed to be in the interest of the Church.
In view of the current dishearteningly toxic partisanship that I'm observing, to my enormous disappointment, even among fellow Latter-day Saints, it seems worthwhile to recall the story:
We were at an event quite a few years ago that was hosted in Washington DC by the embassy of the Royal Hashemite Kingdom of Jordan.  The evening was being held in honor of the Islamic Translation Series that was, once upon a time, launched and housed at Brigham Young University.  The late Elder Neal A. Maxwell was there, representing the Church.  Senator Harry Reid (D-NV), a member of the Church who was helpful to Church efforts whenever he could be, was also there, as were at least two Republican senators, and perhaps three.
Elder Maxwell was very eager to get a good photograph of himself and others with Senator Reid.  He explained to me that he wanted it to go into the Church News, because Senator Reid was engaged at the time in a tight race for reelection and because, therefore, Elder Maxwell wanted to remind Church members in Nevada, to the extent that he could, that Senator Reid was himself a Church member in good standing.  The result was the photograph above, that was also featured in my blog entry of a few days ago entitled "Reprise: 'Harry Reid, My Brother.'"
Now Elder Maxwell was no political naïf.  His university degrees were in political science, and he had taught political science for a time at the University of Utah.  Nor, so far as I could tell, was he a Democrat.  To the extent that I could discern from conversations with him and other clues, he was, in fact, a reasonably conservative Republican. Moreover, he had worked in Washington DC from 1952 to 1956, first for the federal government and then as an assistant to Senator Wallace F. Bennett (R-UT).
He simply judged that it was in the interests of the Church to have members (and leaders) in both major parties.  He told me that he expected Senator Reid to become one of the Democratic leaders of the Senate fairly soon.  (And, of course, he was right.)
Elder Maxwell's effort at that dinner was consistent with a statement from the heroic English clergyman William Law (1686-1761) that he deployed more than once over the course of his apostolic ministry:
"If you have not chosen the Kingdom of God first, it will in the end make no difference what you have chosen instead."