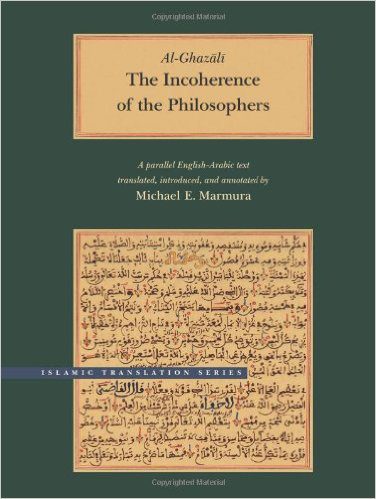 When the first volume of the new Islamic Translation Series was published in 1997, it included my  "Foreword to the Series," which appeared for years in every one of the Series publications since that time.  In part, that "Foreword" reads as follows:
Brigham Young University and its Center for the Preservation of Ancient Religious Texts are pleased to sponsor and publish the Islamic Translation Series: Philosophy, Theology, and Mysticism (ITS).  We wish to express our appreciation to the editor-in-chief of ITS, Parviz Morewedge, for joining us in this important project.  We are especially grateful to James L. and Beverley Sorenson of Salt Lake City for their generous support, which made ITS possible, and to the Ashton Family Foundation of Orem, Utah, which kindly provided additional funding so that we might continue.
Islamic civilization represents nearly fourteen centuries of intense intellectual activity, and believers in Islam number in the hundreds of millions.  The texts that will appear in the ITS are among the treasures of this great culture.  But they are more than that.  They are properly the inheritance of all the peoples of the world.   As an institution of The Church of Jesus Christ of Latter-day Saints, Brigham Young University is honored to assist in making these texts available to many for the first time.  In doing so, we hope to serve our fellow human beings, of all creeds and cultures.  We also follow the admonition of our own tradition, to "seek . . . out of the best books words of wisdom," believing, indeed, that "the glory of God is intelligence."
Daniel C. Peterson
Managing Editor
Brigham Young University
My "Foreword" was modified from time to time, and then it was dropped altogether.  Some time after my involvement with the Islamic Translation Series and the overall Middle Eastern Texts Initiative was terminated, the project was handed over by BYU to E. J. Brill Publishing in the Netherlands, where it still resides to this day.
I still rank several of the volumes published by the Middle Eastern Texts Initiative among the world's "best books," and one of my long-term goals — is it fanciful at my advanced stage of geezerhood to still have long-term goals? —  is to write at least one volume of accessible essays introducing a general Western audience to ten or twelve of the greatest books to emerge from the Islamicate world.  Consider it, among other things, yet another attempt at bridge-building.