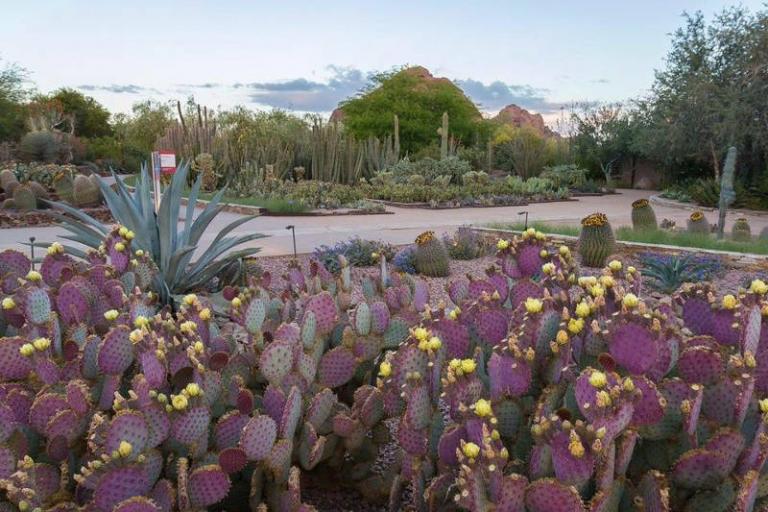 Last Wednesday, before we headed to the airport to fly back from Arizona to Utah (and also before we lunched at Backyard Taco in Mesa and revisited the fabulous Eddie Basha Collection in Chandler), my wife and I and our friends spent some time at Phoenix's really good Desert Botanical Garden. It's amazing to see the variety of cacti and agave and other plants there. Fascinating.
***
Heber C. Kimball, first counselor to Brigham Young in the First Presidency of the Church of Jesus Christ of Latter-day Saints, visited Jedediah M. Grant, President Young's second counselor, while President Grant lay on his deathbed. Shortly thereafter, President Kimball reported on his visit to a large audience in Salt Lake City (as recorded in Journal of Discourses 4:135-136). Here's an excerpt from his account:
He said to me, brother Heber, I have been into the spirit world two nights in succession, and, of all the dreads that ever came across me, the worst was to have to again return to my body, through I had to do it. . . .
In regard to gardens, says brother Grant, "I have seen good gardens on this earth, but I never saw any to compare with those that were there. I saw flowers of numerous kinds, and some with from fifty to a hundred different colored flowers growing upon one stalk." We have many kinds of flowers on the earth, and I suppose those very articles came from heaven, or they would not be here. . . .
After speaking of the gardens and the beauty of every thing there, brother Grant said that he felt extremely sorrowful at having to leave so beautiful a place and come back to earth, for he looked upon his body with loathing, but was obliged to enter it again.
Brent L. Top, What's On the Other Side: What the Gospel Teaches Us about the Spirit World (Salt Lake City: Deseret Book, 2012), offers a couple of other interesting and similar accounts.
One of them is from Heber Q. Hale (1880-1969), who was serving as president of the Boise Idaho Stake one hundred years ago, in January 1920, when he claimed to have seen the spirit world. Here's an excerpt from his account:
The vegetation and landscape was beautiful beyond description, like a rainbow, not all green, but gold with various shades of pink, orange, and lavender. . . . [There were] spacious stretches of flowers, grasses, and shrubbery, all of a golden hue. (21-22)
And here's an excerpt from a non-LDS near-death experience:
I was in a garden. All the colors were intense. The grass was a deep vibrant green, flowers were radiant reds, yellows, and blues, and birds of all beauty fluttered in the bushes. Everything was lit by a shadowless brilliance that was all-pervading.
This light did not cast a shadow, which I realized when I cupped my hands tightly together and the palm side was just as light as the back side. There were no sounds of motors or discord or commotions. No sound but the songs of birds and the sounds (yes, the 'sounds') of flowers blooming. (22)