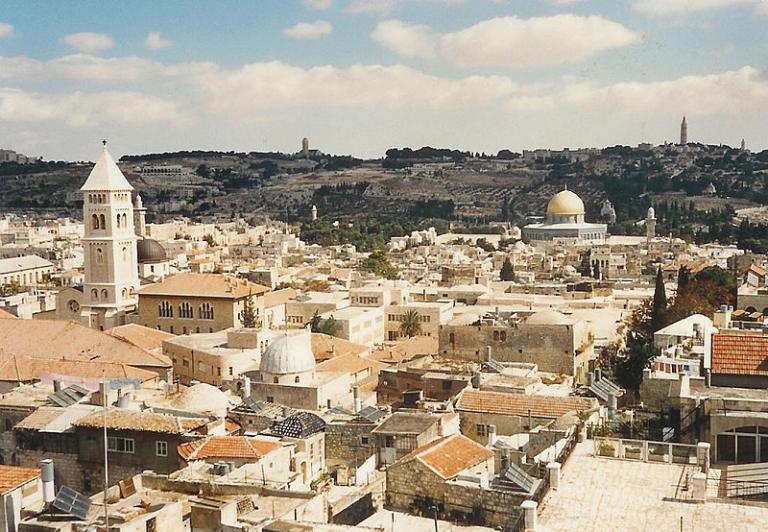 I cannot resist (and am not inclined to resist) the temptation to quote a couple of additional passages from the translator's preface to J. B. Phillips, The Young Church in Action: A Translation of the Acts of The Apostles (New York: The Macmillan Company, 1955):
The period covered by this book [the biblical book of "[The] Acts of [the] Apostles"] is roughly from 30 to 63, that is, from the Ascension of Christ to Paul's imprisonment at Rome. It is a fascinating guess, though no more than a guess, that Luke intended to write a third work [in addition to Acts and his own Gospel], for the present book ends on a triumphant but rather unfinished note. Possibly Luke was never able to complete the story, possibly the work never got beyond the notes of events which he almost certainly took, possibly the work was irretrievably lost. Or, of course, the existence of such a work may be a wild guess with no foundation at all. Nevertheless readers of this book may feel, as I do, not only a hunger for more, but a sense that the author had not fully finished the history he set out to write. (2)
If Phillips is correct in his hunch that the book of Acts was composed in AD 65, that would mean that it was written very shortly after the close of the events that it narrates. It would, in that case, be a remarkably early historical treatise when measured against the other sources that we have for the ancient world.
I'm intrigued by the willingness indicated by Phillips to consider the possibility of a third Lucan text that should accompany the Luke-Acts pairing that we still have. Here's a serious question: Suppose a third book by Luke were to be recovered (say, in the preserving sands of Egypt) and were somehow definitively authenticated. How would those who insist on "The Bible alone, final, complete, and forever!" react to such a text? Would they accept it? Would they be willing to expand the biblical canon? (There are other such possibilities, of course, including — for example — at least one more Pauline letter to the Corinthian Saints, that would raise exactly the same question.)
It is obvious that J. B. Phillips has a high opinion of Luke as a meticulous narrator:
Luke is a careful historian and his geographical as well as his historical accuracy should be noted. He has a sound knowledge of Roman government and procedure. Although it cannot be proved, there is at least a likelihood that he was a Greek-speaking Gentile, converted under the ministry of Paul and Barnabas at Antioch. (2-3)
But if Luke is a careful, accurate, and reliable historian in Acts, why should he be considered any less in his Gospel account? And what implications does that have for how we view the basic claims of Christianity?