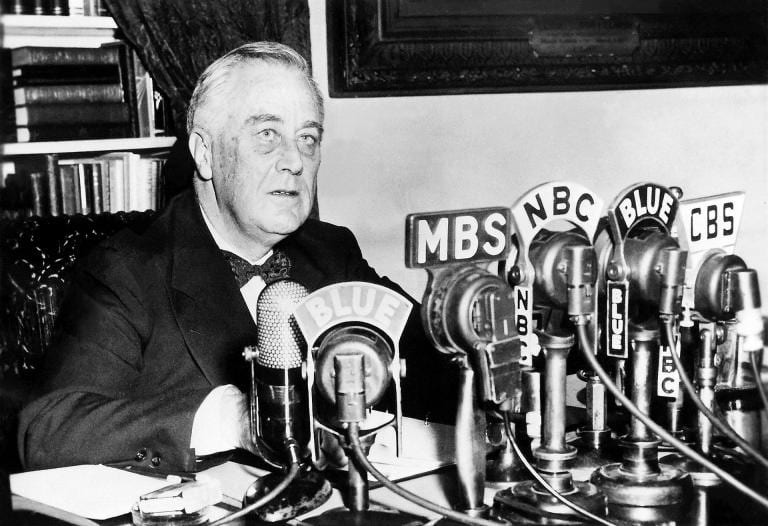 The Interpreter Foundation is like a fountain or a spring. It produces steadily:
Book of Moses Insights #17: The Teachings of Enoch: "By the Water Ye Keep the Commandment" (Moses 6:60, 64)
Interpreter Radio Show — August 9, 2020
The discussants for the 9 August 2020 broadcast of the Interpreter Radio Show were Terry Hutchinson, John Gee, and Kevin Christensen. In this episode, they discuss the recent annual FAIRMormon conference as well as recent Interpreter Foundation publications. This was followed by a roundtable on the upcoming Come, Follow Me Book of Mormon lesson #36 on 3 Nephi 1-7. You may listen at no charge, and all commercial interruptions have been removed.
Interpreter Radio Show — August 16, 2020
Bruce Webster, Kris Frederickson, and Mike Parker joined for the 16 August 2020 broadcast of the Interpreter Radio Show. They discussed the influence of mothers on their families as well as the upcoming change in the Church's magazines. The first hour was a roundtable on the upcoming Come, Follow Me Book of Mormon lesson #37 on 3 Nephi 8-11. The show has now been archived, and is available, shorn of commercial and other breaks, for free listening whenever you choose.
If you find yourself using materials generated by the Interpreter Foundation, and especially if you value and appreciate them, would you consider making a donation, large or small, toward its continued operations? Although it has no salaried employees and although much of its work is done by volunteers, there are still unavoidable expenses:
Donating to The Interpreter Foundation
At the very least, would you consider obliging Amazon.com to make donations to the Interpreter Foundation? You can do this with very little initial effort and no additional effort thereafter — and at absolutely no cost to you:
In this genuinely weird time of lock-downs and social distancing, rising unemployment and wildly fluctuating markets, we're rightly most concerned about the lives that the coronavirus contagion threatens. But there are other victims, including those whose social and mental health have been put at risk by the countermeasures that we're all taking.
And charities, too, are suffering. As donors have watched their wealth shrink, they have been understandably less inclined to contribute to charitable causes — and especially to those that aren't directly or indirectly related to COVID-19 — than they would be in a period of soaring stock prices, confidence, buoyant optimism, and full employment.
This means that giving to symphonic orchestras and museums and conservation organizations has dropped significantly, in many cases.
We've certainly noticed this at the Interpreter Foundation.
We're not in desperate straits. (That will disappoint some, of course. To them, I simply say that life is tough, and then you die.) Thanks to generous donors and the efforts of our fundraising specialist, Ed Snow, we've done pretty well over the past year or so. We have concentrated on raising money for our Witnesses film project and for a rainy-day fund — and we're in good shape, now, for the immediate future. (Thanks to our rainy-fund, from which we currently drawing.) And I'm confident that, once COVID-19 is behind us — and this too shall pass — the economy will bounce vigorously back.
But new fundraising has hit something of a relative standstill right now, just as, I'm confident, it has slowed to a trickle or less for other, similar, organizations. Our rainy-day find isn't growing. It's being drawn down.
So I'm writing to make a suggestion: If you haven't already signed up for AmazonSmile, will you please do so now? Right now? Don't put it off. Don't forget about it. Do it now.
If you don't sign up with AmazonSmile for the Interpreter Foundation, will you please do it for some other worthy organization?
Money from AmazonSmile won't make up for the loss of actual donations. It only generates half a cent for every dollar of spending (so that, for instance, a twenty dollar purchase from Amazon.com will only yield ten cents of revenue to your chosen charity). But it will help. And, if enough people do it, it will help considerably. Moreover, as I've previously stressed, that money isn't yours. Purchasing through AmazonSmile will cost you not one single extra cent.
If you're like everybody else I know, you're tending to do more online purchasing right now. And some of that, at least, is probably through Amazon. By simply doing your purchasing through AmazonSmile rather than the usual Amazon.com — with exactly the same products at exactly the same prices and with exactly the same service — you can help your chosen charity survive and even, perhaps, move forward.
You can learn about AmazonSmile here:
"Donate to Interpreter via AmazonSmile Purchases"
You can also, if you like, watch this brief online video that was kindly created by my friend Tom Pittman:
"How to use Amazon Smile to Make Donations"