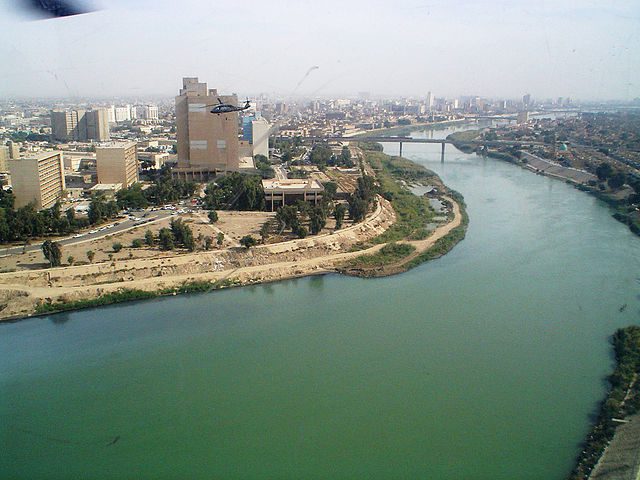 At noon today, we had an hour-long closed Zoom call for BYU Middle East Studies faculty and students with Matthew H. Tueller, the ambassador of the United States of America to the Republic of Iraq, and previously, among other assignments, deputy chief of mission in Egypt and ambassador to Kuwait and Yemen. Matt is an old friend, a fellow Latter-day Saint and a fellow graduate of Brigham Young University. We first met as students at the Center for Arabic Study Abroad, in Cairo, where we were neighbors and members of the Cairo Branch of the Church; our wives had their first children about a month apart there in Egypt.
He was coming to us from his office in Baghdad. He spoke a bit and then fielded questions, off the record. It was a great opportunity for our students.
Almost two weeks ago, at the request of their mission president (who is a friend of mine from California), I gave a fireside via Zoom to Latter-day Saint missionaries watching from various locations in Ukraine. It's the second time that I've done a fireside for that mission.
We take such things for granted, but they're really quite remarkable. And, just a few years ago, they would have been essentially unthinkable for most of us.
Contemplating such experiences, and considering such twenty-first-century human capacities as massively powerful computer information processing, in vitro fertilization, and targeted gene repair, and daydreaming about such hypothetical possibilities as "terraforming," I find myself wondering what the science and technology of the distant future may look like — and how difficult it could be for someone of my era, let alone for someone from medieval Europe or the ancient Middle East, to distinguish the power that might be available in coming epochs from . . . from, well, divine power. Why is it so difficult to believe in a God of incomprehensible power when we ourselves have acquired such astonishing capabilities as we have in, really, so very short a time?
***
Two new items were posted today on the website of the Interpreter Foundation. First:
Audio Roundtable: Come, Follow Me Book of Mormon Lesson 43 "I Speak unto You As If Ye Were Present": Mormon 7-9
The discussants for the Interpreter Radio Roundtable for Come, Follow Me Book of Mormon Lesson 43, "I Speak unto You As If Ye Were Present," on Mormon chapters 7-9 were Steve Densley, Matthew Bowen, Mark Johnson, and Dan Peterson. This roundtable was extracted from the 27 September 2020 broadcast of the Interpreter Radio Show. The complete show may be heard at https://interpreterfoundation.org/interpreter-radio-show-september-27-2020/.
And, from Jonn Claybaugh:
Come, Follow Me — Study and Teaching Helps: Lesson 43, November 2-8: Mormon 7-9 — "I Speak unto You As If Ye Were Present"