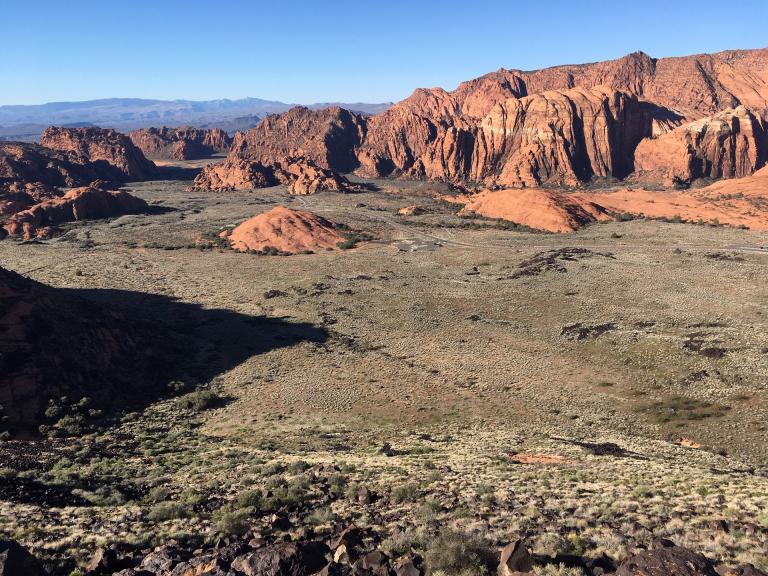 I'm a bit behind on my self-assigned task of keeping you informed of new publications from the Interpreter Foundation. Yesterday, we were driving back from St. George, and we took our time to do it. We spent some time in the always-glorious Snow Canyon State Park, paid our sobered respect at the various Mountain Meadow Massacre National Memorial sites, and visited with friends in Cedar City. So I'll try to catch up. Here are the new articles:
"The Covenant of Christ's Gospel in the Book of Mormon," an article written by Steven L. Olsen that has now appeared in Interpreter: A Journal of Latter-day Saint Faith and Scholarship
Abstract: With the trained eye of an anthropologist and a historian, Steven Olsen refutes claims that the Book of Mormon is a simple hodge-podge of biblical phrases and responses to controversies that Joseph Smith absorbed from his surroundings. Through a careful discussion of four main claims, he illustrates his thesis that the Book of Mormon "evidences a high degree of focus and coherence, as though its principal writers intentionally crafted the record from a unified and comprehensive perspective." He shows that the Book of Mormon is not merely a history in the conventional sense, but rather is purposeful in the selection and expression of its core themes.
[Editor's Note: Part of our book chapter reprint series, this article is reprinted here as a service to the LDS community. Original pagination and page numbers have necessarily changed, otherwise the reprint has the same content as the original.
See Steven L. Olsen, "The Covenant of Christ's Gospel in the Book of Mormon," in "To Seek the Law of the Lord": Essays in Honor of John W. Welch, ed. Paul Y. Hoskisson and Daniel C. Peterson (Orem, UT: The Interpreter Foundation, 2017), 209–46. Further information at https://interpreterfoundation.org/books/to-seek-the-law-of-the-lord-essays-in-honor-of-john-w-welch-2/.]
Book of Moses Essays #27: Enoch's Grand Vision: The Weeping Voice of the Heavens (Moses 7:28–29, 40, 42–43)
Come, Follow Me — Study and Teaching Helps: Lesson 44, November 9-15: Ether 1-5 — "Rend That Veil of Unbelief"
***
In case you missed them, here are some items from the Christopher Hitchens Memorial "How Religion Poisons Everything" File:
"Food Donations Increase During Pandemic and Recent Harvest: Local food bank shelves filled from coast to coast"
"How the Church is spreading peanut butter across storehouses and food banks nationwide"
"BYU–Pathway Worldwide Enrollment Surpasses 50,000 Students"