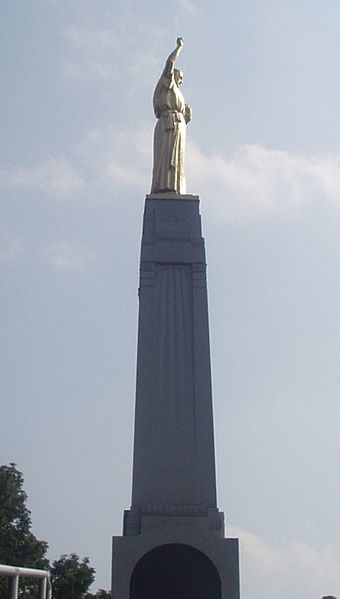 A new article — this one by the notoriously vicious and always angry proprietor of Sic et Non hisself, one Daniel Peterson — has appeared in Interpreter: A Journal of Latter-day Saint Faith and Scholarship:
Abstract: The early Latter-day Saints viewed the Book of Mormon not only as a symbol of Joseph Smith's prophetic calling but also as the most powerful evidence for that calling. However, perhaps because they were ardent believers in the Bible who had been formed in a distinctly Bible-drenched culture and perhaps also because many of them had come to the Book of Mormon relatively late in their lives, they tended to quote from the Nephite record only rarely. Surprisingly, this was the case even for Joseph Smith himself — which can be taken as a sign that he didn't write the book.
***
Particularly in Part I of my "Editor's Introduction: Not So Easily Dismissed: Some Facts for Which Counterexplanations of the Book of Mormon Will Need to Account," Which I published in FARMS Review 17/2 (2005): xi–xlix, I offered a few other facts that also seem to me strongly to suggest that the Book of Mormon was not the creation of Joseph Smith's own mind but, rather, something that came to him from outside himself and sometimes actually surprised him:
https://scholarsarchive.byu.edu/cgi/viewcontent.cgi?article=1612&context=msr
***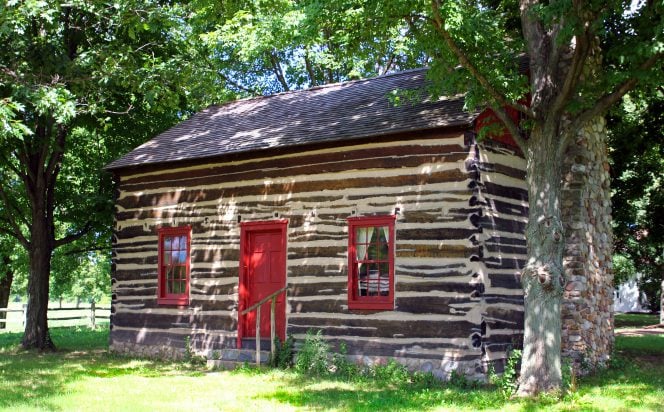 Oliver B. Huntington (1823-1907), who was baptized a member of the Church of Jesus Christ of Latter-day Saints in 1836, doesn't always strike me as a completely reliable source. I know of other accounts, however, that parallel the Oliver Huntington reminiscences below, which are included in Hyrum L. Andrus and Helen Mae Andrus, Personal Glimpses of the Prophet Joseph Smith (American Fork, UT: Covenant Communications, 2009):
I conversed with one old lady, 88 years old, who had lived with David Whitmer when Joseph Smith and Oliver Cowdery were translating the Book of Mormon in an upper room of the house. She was only a girl and saw them coming down from the translating room several times when they looked so exceedingly white and strange that she inquired of Mrs. Whitmer the cause of their unusual appearance. But Mrs. Whitmer was unwilling to tell the hired girl the true cause, as it was a sacred holy event connected with a holy sacred work which was opposed and persecuted by nearly everyone who heard of it.
The girl felt so strangely as seeing so strange and unusual appearances, she finally told Mrs. Whitmer that she would not stay with her unless she knew the cause of the strange looks of those men. Sister Whitmer than told her what the men were doing in the room above, and that the power of God was so great in the room that they could hardly endure it. At times angels were in the room in their glory which nearly consumed them.
This satisfied the girl and opened the way to embracing the gospel. She is the mother of Stephen Bunnel, and the Bunnel family of Provo. (121-122)
I know of at least one other historical source that tells this basic story — although, so far as I'm aware, neither it nor any other source mentions an almost unendurable "power of God . . . in the room" or the presence of consuming "angels . . . in their glory" in the room. Those details, of course, may perhaps be historically accurate, but there's also a less than negligible chance that they represent the ever-more-spectacular growth of an oral legend or even Oliver Huntington's own conscious or unconscious embroidering of the tale.
However, I've accumulated a considerable number of independent personal reminiscences from a variety self-described eyewitnesses that describe the Prophet Joseph Smith's face as "glowing" or "luminous" or "transparent" at or near times of revelation. Weird, yes. But that's what they say.
And, if they're accurate, that alone would serve to take Joseph's revelation out of the realm of the quotidian and the mundane. And once even the tiniest bit of the "supernatural" or the divine crosses the threshold, the gate is open.
***
A major case is shortly to come before the Supreme Court of the United States. I was already happy about the confirmation of Justice Amy Coney Barrett. And now I'm even happier. She is, of course, a judge who is committed to originalist jurisprudence — and not to pretending to be the combination philosopher-king and unelected supreme legislator that many on the political left plainly prefer. So we can't predict how she'll rule simply on the basis of her ideological preconceptions. But I'm greatly reassured by her presence on the Court, along with Justices Thomas, Alito, Gorsuch, and Kavanaugh, and, sometimes, Chief Justice Roberts.
"Can We Please Get Serious about Protecting Religious Freedom? The attack on a church in France and the foster-care case at the Supreme Court on Wednesday are rallying cries."
"Allow Catholic Foster Care Agencies To Follow Their Convictions"
"Philly, Catholics and Foster Kids: The Supreme Court's next religious-liberty case could be big."
"A Way for the Supreme Court to Protect Religious Minorities: The justices have an opportunity to overturn a precedent that has hurt Americans' First Amendment rights."
"Defend Religious Freedom in the US and Abroad"
I first came to know him in the fall of 1970, when we were freshman neighbors in Hinckley Hall at Brigham Young University. His roommate was Bruce D. Porter, who became both a lifelong friend of mine and, perhaps also significantly, a member of the First Quorum of the Seventy. Their relatively early deaths were major losses:
"Clay Christensen on Religious Freedom"
And, for the sake of fairness, here are some voices from another perspective:
"Advocates fear Barrett will strip away gay rights. It could begin next week: The Supreme Court will hear arguments next week in Fulton v. City of Philadelphia, which could allow religious foster agencies to bar gay prospective parents."