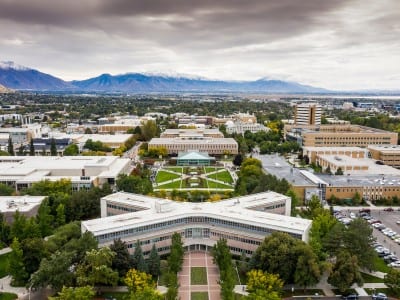 I received this note from my former dean in the BYU College of Humanities, and thought that some of you might be interested in it. If so, be sure to mark your calendar. The lecture will be given next Tuesday, 17 November 2020:
Dear Colleagues,

We invite you to join us for our University Forum on Tuesday (11:05 a.m.). The Forum and Q&A may be viewed on the BYUtv app; the Forum without the Q&A will be broadcast on BYUtv. Our speaker is Ziauddin Yousafzai.
Yousafzai is an educational activist, a human rights campaigner and a teacher. He comes from Pakistan's Swat Valley, where, at great personal risk in an atmosphere of fear and violence, he peacefully resisted the Taliban's efforts to close schools. He continued his campaign for education after moving to the United Kingdom, and, as the cofounder of the Malala Fund with his daughter (winner of the 2014 Nobel Peace Prize), he is building a movement of support for of girls' education worldwide.
In the Forward to Yousafzai's autobiography, Let Her Fly, Malala writes about her father:

His love for me made him my shield from all things bad and evil around me. I grew up to be a happy, confident child, even in a society that was not offering the happiest outlook for my future as a woman. A deep respect for women and girls filled the home I grew up in, when it was not mirrored in the world beyond our walls. But my father provided me with the shield of love. He was my defense in a society that did not treat me as equal. From the beginning, he stood against everything that threatened my future. Equality was my right, and he made sure I got it.

This year our forum assemblies will explore the theme, "What it means to be educated." In asking this question we celebrate content mastery, but also hope to probe the distinctions between education and training, while seeking to understand the privileges of education and their attendant ethical, economic and spiritual obligations.

During this semester of remote gathering you are our most effective means to encourage students to participate in Forums. Please see this attached slide that may help you deliver that invitation. This Forum will not be available for on-demand streaming after the address has ended.
For more information about our 2020-2021 Forum series, please click here.
Happy Wednesday,
John
JOHN R. ROSENBERG
Associate Academic Vice President for Undergraduate Studies
Washington Irving Professor of Spanish and American Relations