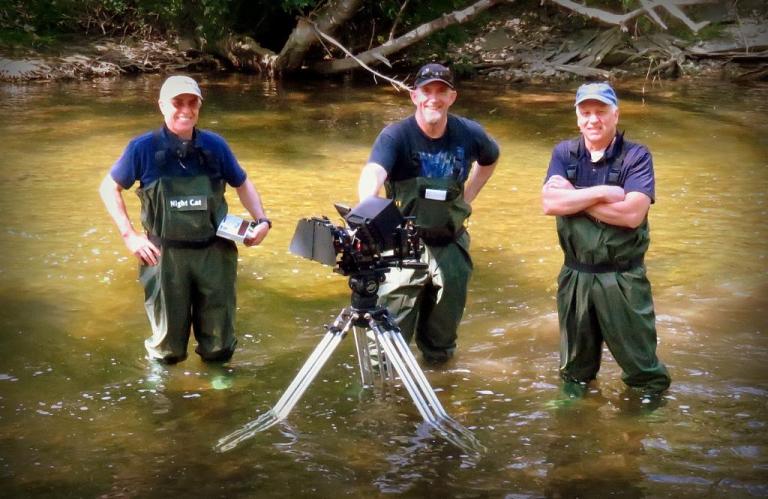 New on the website of the Interpreter Foundation, from Jeffrey Mark Bradshaw:
"Exploring the Symbolism of Christ in Ancient Christmas Carols and Traditions: Adam and Christ, Eve and Mary at Christmastime"
***
Tonight, my wife and I joined with the producer and the director of the Witnesses film project and most of its principal cast members in order to share the theatrical poster for the film and the movie trailer. The trailer and the poster are being featured in a large number of Megaplex theaters, just before showings of The Forgotten Carols. However, according to current plans, they'll go fully public sometime in January.
Also, earlier today, I was able to look over a really nice proposal for supplemental, extra-theatrical distribution of the dramatic film (electronically, for instance, via DVDs and other media). This thing is really beginning to move, and I'm excited to see how it will eventually do.
Fortunately, negative reviews (if any additional ones appear) won't bother me. The worst of them have already been written by implacable and obsessive critics who haven't laid eyes on the film, and I've already read them.
***
Here are some religion-related stories that you may have missed:
"Boise State keeps team chaplain away from game after atheists protest postgame prayer with BYU: Becket Fund for Religious Liberty calls Freedom From Religion Foundation a bully for complaint about chaplain"
"BYUtv Serves as a 'Store Window' of the Church: With its unique content, BYUtv has more of a global audience than one might think"
"Lonelier Than Ever, Gen Z Isn't Turning to Religious Mentors"
"Terrifying statistics from 2019 offer another Groundhog Day jolt for Episcopalians"
"Jericho march in DC: Coming-out party for a movement journalists haven't really covered"
Here's a bit more background on the substantial recent article in The Atlantic about the Church of Jesus Christ of Latter-day Saints, on which I blogged earlier today (in "The Most American Religion"):
"Behind the scenes with McKay Coppins, writer of The Atlantic's feature on the Church of Jesus Christ (+podcast): Opinion editor Boyd Matheson gets an inside look on his latest episode of "Therefore, what?""
***
And, last but not least, here's a piece from the Christopher Hitchens Memorial "How Religion Poisons Everything" File:
"Church and the Salvation Army Team Up to Feed the Hungry: A $1 million donation will help more than 150 communities throughout the United States"