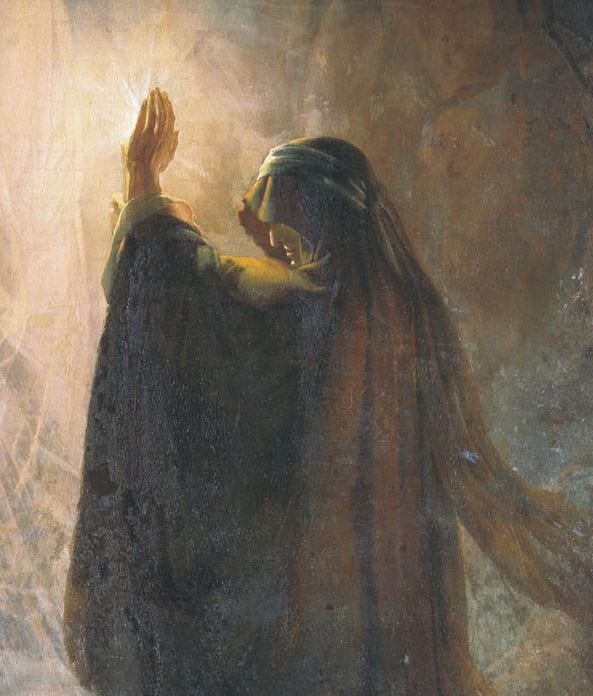 The Interpreter Foundation doesn't shut down for the holidays. On the contrary: Much to the irritated disgust of certain critics, it just keeps producing and publishing, week after week after week. Today, for example, an article went up in Interpreter: A Journal of Latter-day Saint Faith and Scholarship by Andrew C. Skinner, under the title of
"Medieval Christian Views of Hebrew as the Language of Magic"
Abstract: The view of Hebrew as a language of magic, for which precedents can be discerned in the Bible and in rabbinic tradition, spilled over into early and medieval Christianity. Andrew Skinner adroitly explores the material and theological history of this trajectory, showing how this contributed to the emergence of Christian Kabbalah in the sixteenth century.
[Editor's Note: Part of our book chapter reprint series, this article is reprinted here as a service to the LDS community. Original pagination and page numbers have necessarily changed, otherwise the reprint has the same content as the original.
See Andrew C. Skinner, "Medieval Christian Views of Hebrew as the Language of Magic," in "To Seek the Law of the Lord": Essays in Honor of John W. Welch, ed. Paul Y. Hoskisson and Daniel C. Peterson (Orem, UT: The Interpreter Foundation, 2017), 375–412. Further information at https://interpreterfoundation.org/books/to-seek-the-law-of-the-lord-essays-in-honor-of-john-w-welch-2/.]
***
Reiterations of Martin Harris's testimony during the last years of his life, which he spent in Smithfield, Utah, are surprisingly common. I draw here upon Susan Easton Black and Larry C. Porter, Martin Harris: Uncompromising Witness of the Book of Mormon (Provo: BYU Studies, 2018), who remark of at least the early years of his Utah sojourn that, "In spite of his age, Martin was still bright and alert, spending his days in a wide assortment of undertakings" (462).
For example: Although we do not have the letters from Mrs. Hannah B. Emerson, of Richmond, Ohio, to which he was responding, their substance is fairly easily deduced from the contents of his replies.
In reply I will say concerning the plates, I do say that the angel did show to me the plates containing the Book of Mormon. (Letter from Smithfield, dated 23 November 1870) [460]
Your questions: Question 1, "Did you go to England to lecture against 'Mormonism'?"
Answer. I answer emphatically, No, I did not; — no man ever heard me in any way deny the truth of the Book of Mormon, the administration of the angel that showed me the plates; nor the organization of the Church of Jesus Christ of Latter Day Saints, under the administration of Joseph Smith Jun., the prophet whom the Lord raised up for that purpose, in these the latter days, that he may show forth his power and glory. The Lord has shown me these things by his Spirit — by the administration of holy angels — and confirmed the same with signs following, step by step, as the work has progressed, for the space of fifty-three years. (Letter from Smithfield, dated January 1871)[461]
In August 1871, Martin Harris was called upon to comfort a grieving Swedish immigrant mother by the name of Sevensborg (or Sena) Tufvesdotter Nilson, who had recently lost her infant son, John Nephi Nilson, in a tragic accident. The dead boy's elder brother, Samuel Peter Nilson (1863-1945), later recounted the circumstances:
My mother [Sena] went down to visit her sister Ingred Toolson to help her to do some washing. John, who was only two and a half years old, fell into a pan of scalding water which was sitting on the floor and was burned to death [1 August 1871]. Mother worried, fretted, and sorrowed so much that she could not be comforted. She sent for Martin Harris thinking that inasmuch as he was one of the Three Witnesses of the Book of Mormon, having seen the gold plates and an angel of the Lord and having heard the voice of the Lord out of the heavens declaring the divinity of that most sacred volume of scripture, he might be able to comfort and console her in the parting with her beloved boy. I was only eight years old at the time so I do not recall the exact words which Martin Harris spoke to Mother but he made a strong impression on me which has lasted throughout my life. (463)
Susan Easton Black and Larry C. Porter comment that
That "strong impression" quickly led Samuel Peter Nilson to another of his most poignant memories from those youthful days in Smithfield — the opportunity to personally converse with Martin Harris, the Book of Mormon witness, the following September 1871. Soon after that intimate conversation, Samuel was baptized a member of The Church of Jesus Christ of Latter-day Saints by Seth Langton, September 7, 1871. (463)
Sariah Harris Steel, whom Martin Harris had blessed as an infant, spoke at a "Harris family meeting" at Geneva Resort, Utah County, Utah, on 3 August 1928. Franklin S. Harris, who was at the time still in the first years of his 1921-1945 tenure as president of Brigham Young University and who would later serve as president of Utah State University from 1945 to 1950, recorded her message on that occasion:
Mrs. Sariah Steele, of Goshen, Utah spoke and said that she was the oldest living granddaughter of Martin Harris and that she was the daughter of Martin Harris, Jr. She told of her experiences with her grandfather whom she knew when she was a little girl. She had sat on his lap many times and heard him bear fervent testimony to the truthfulness of the Book of Mormon record and of the part he played in connection with the testimony of the three witnesses. She said that anyone who had ever come in contact with him and had heard him bear his testimony was thoroughly impressed with his sincerity and with the truthfulness of the story which he told. (465)
Daniel P. Thomas, of Preston, Idaho, remembered accompanying his Sunday School class down to Smithfield in order to hear Martin Harris's testimony from the witness's own mouth (465).
Another visitor, Edward Moroni Thurman, a resident of Hyde Park, was thought to have been visiting in Smithfield when he had an instructive conversation with Martin Harris. Edward recalled seeing Martin enter a blacksmith shop in town. He followed him into the shop and asked "if his testimony concerning his seeing the gold plates as shown him by the angel was true." Martin replied with a question of his own: "Do you see that apple tree over there?" Edward nodded. "As surely as you see that tree," said Martin, "I saw a bright light above us in the air and in that light I saw the angel holding the golden plates in his hands. He turned the pages one by one, showing the writing on each page, and, as surely as you hear my voice now, I heard the voice declare that the translation was given by the power of God, and was true." (465-466)
***
From the invaluable Neville-Neville Land blog:
"The Church warns against "energy healing""
***
A friend has kindly called my attention to a website that he's created and that I think could be very helpful to many:
"Show Your Shelf: A library of questions sitting on the shelf, supplementing faith in the restored gospel. Show your shelf by adding your questions to the list."
***
Finally, on 9 December 2020, I made "An earnest year-end appeal" for donations before the end of this year. That end is fast approaching, and I'm told that an amazingly high percentage of charitable giving in any particular year is given during that year's last three days. So I repeat it.
People have responded to my appeal with astonishing generosity. But the Interpreter Foundation could nevertheless use some additional funding, for reasons that I set forth in that 9 December blog entry. If you're still debating what you might do with your discretionary charitable money for 2020, I hope that you'll consider making a gift to Interpreter. I hate asking people for money — but I believe deeply in these projects, so I do it.