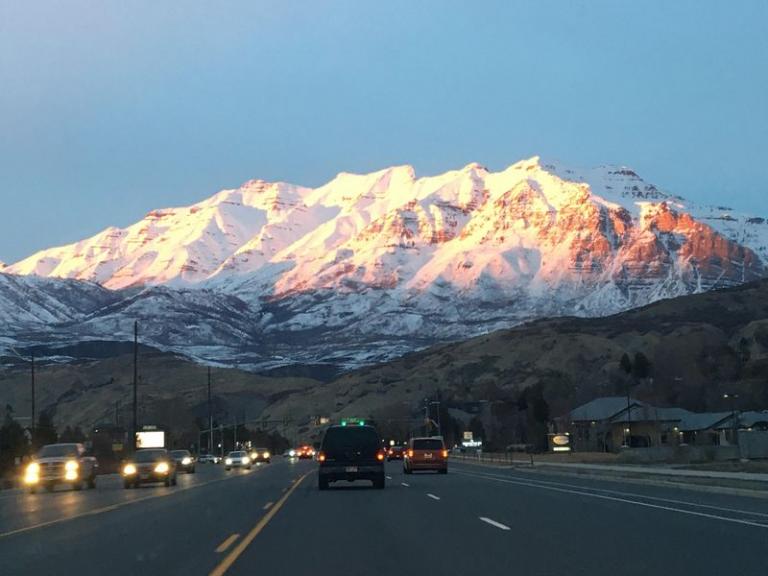 I'll bet that title caught your attention.
Well, here's the newly published article in Interpreter: A Journal of Latter-day Saint Faith and Scholarship, written by the brilliant and fearless Gregory L. Smith, that provided that title:
"Feet of Clay: Queer Theory and the Church of Jesus Christ"
Review of Taylor G. Petrey, Tabernacles of Clay: Sexuality and Gender in Modern Mormonism (Chapel Hill, NC The University of North Carolina Press, 2020). 288 pages. $29.95 (paperback).
Abstract: Tabernacles of Clay examines the discourse of The Church of Jesus Christ of Latter-day Saints through a "queer theory" lens. This review examines its first two chapters' use of sources regarding Church teachings about eternal biological sex and homosexual behavior. These chapters claim that the Church treated homosexual sin leniently and said little about such acts until the more "homophobic" 1950s. There are, in fact, many examples of homosexual behavior being condemned by Church leaders in the nineteenth and early twentieth centuries. Tabernacles further claims that in the 1950s–1970s, some in the Church saw biological sex as "created and contingent" — rather than eternal and unchanging — thus permitting a view of theological "gender fluidity." The authors used to support these claims have been misrepresented and important information omitted. Tabernacles also fails to properly contextualize the sources and language of the 1950–1970s, and it thereby misrepresents Church discourse on homosexual sin. A thorough review of the Church's official documents from this period reveals an almost exclusive focus on homosexual behavior, not homosexual temptation or identity. Aspects of present-day Church teaching or policy which are said to be novel are shown to be otherwise. The above errors lead to mischaracterization of Spencer W. Kimball's book, The Miracle of Forgiveness. Tabernacles has not adequately or fairly characterized its sources, rendering its conclusions suspect.
***
And, while I'm at it, did you miss these? Here are a few links from a previous number of
Matthew L. Bowen, ""What Thank They the Jews"? (2 Nephi 29:4): A Note on the Name "Judah" and Antisemitism"
The Hebrew Bible explains the meaning of the personal and tribal name "Judah"—from which the term "Jews" derives—in terms of "praising" or "thanking" (*ydy/ydh). In other words, the "Jews" are those who are to be "praised out of a feeling of gratitude." This has important implications for the Lord's words to Nephi regarding Gentile ingratitude and antisemitism: "And what thank they the Jews for the Bible which they receive from them?" (2 Nephi 29:4). Gentile Christian antisemitism, like the concomitant doctrine of supersessionism, can be traced (in part) to widespread misunderstanding and misapplication of Paul's words regarding Jews and "praise" (Romans 2:28-29). Moreover, the strongest scriptural warnings against antisemitism are to be found in the Book of Mormon, which also offers the reassurance that the Jews are still "mine ancient covenant people" (2 Nephi 29:4-5) and testifies of the Lord's love and special concern for them.
Mack C. Stirliing, "Job: An LDS Reading"
Editor's Note: This article is drawn from a chapter in a volume edited by David R. Seely and William J. Hamblin entitled Temple Insights: Proceedings of the Interpreter Matthew B. Brown Memorial Conference "The Temple on Mount Zion," 22 September 2012 (Provo, UT: The Interpreter Foundation/Eborn Books, 2014). The book will be available online (e.g., Amazon, FairMormon Bookstore) and in selected bookstores in October 2014.
In response to questions arising within God, Job, described as blameless and upright, is thrust from idyllic circumstances into a dark realm of bitter experience. Three "friends" unwittingly press Satan's case, attempting to convince Job to admit guilt. Job, however, holds on, searching for God's face and progressing toward a transformed understanding of God and man, which is brought to strongest expression in four great revelatory insights received by Job. Finally, Job commits himself to God and man with self-imprecating oaths. After withstanding a final challenge from Elihu/Satan, Job speaks with God at the veil and enters God's presence. Many points of contact with the temple support the thesis that the book of Job is a literary analogue of the endowment ritual.
Brian C. Hales and Gregory L. Smith, "A Response to Grant Palmer's "Sexual Allegations against Joseph Smith and the Beginnings of Polygamy in Nauvoo""
Abstract: Grant H. Palmer, former LDS seminary instructor turned critic, has recently posted an essay, "Sexual Allegations against Joseph Smith and the Beginnings of Polygamy in Nauvoo," on MormonThink.com. In it, Palmer isolates ten interactions between women and Joseph Smith that Palmer alleges were inappropriate and, "have at least some plausibility of being true." In this paper, Palmer's analysis of these ten interactions is reviewed, revealing how poorly Palmer has represented the historical data by advancing factual inaccuracies, quoting sources without establishing their credibility, ignoring contradictory evidences, and manifesting superficial research techniques that fail to account for the latest scholarship on the topics he is discussing. Other accusations put forth by Palmer are also evaluated for correctness, showing, once again, his propensity for inadequate scholarship.
Ugo A. Perego and Jayne E. Ekins, "Is Decrypting the Genetic Legacy of America's Indigenous Populations Key to the Historicity of the Book of Mormon?"
Abstract: The Book of Mormon claims to be an ancient record containing a summary of a now-disappeared civilization that once lived in the American continent but originated in the Middle East. DNA studies focusing on the ancient migration of world populations support a North-East Asian origin of modern Native American populations arriving through the now-submerged land-bridge that once connected Siberia to Alaska during the last Ice Age, approximately 15,000 years ago. The apparent discrepancy between the Book of Mormon narrative and the published genetic data must be addressed in lieu of generally accepted population genetic principles that are efficient in large-scale population studies, but are somewhat weak and limitative in detecting genetic signals from the introgression of DNA by small groups of outsiders into a large, and well-established population. Therefore, while DNA can definitely provide clues about the ancient history of a people or civilization, it fails to provide conclusive proofs to support or dismiss the Book of Mormon as a true historical narrative.
Samuel Zinner, ""Zion" and "Jerusalem" as Lady Wisdom in Moses 7 and Nephi's Tree of Life Vision"
Editor's Note: This article is drawn from a chapter in Samuel Zinner's new book entitled Textual and Comparative Explorations in 1 and 2 Enoch (Provo, UT: The Interpreter Foundation/Eborn Books, 2014). The book is now available online for purchase (e.g., Amazon, FairMormon Bookstore) and will be available in selected bookstores in October 2014. The other new temple books from Interpreter are also now available for purchase. Click here for more details.
The essay traces lines of continuity between ancient middle eastern traditions of Asherah in her various later Jewish, Christian, and Mormon forms. Especially relevant in Jewish texts are Lady Wisdom (Proverbs 8; Sirach 24; Baruch 3-4), Daughter of Zion (Lamentations; Isaiah); Lady Zion and Mother Jerusalem (4 Ezra), Binah in kabbalah etc. The divine feminine in the Jewish-Christian texts Odes of Solomon 19 and Shepherd of Hermas is examined, as well as in Pauline Christian texts, namely, the Letter to the Galatians and the writings of Irenaeus (Against Heresies and Apostolic Preaching). Dependence of Hermas on the Parables of Enoch is documented. The essay identifies parallels between some of the above ancient sources and traditions about Zion and other forms of the feminine divine in 19th century America, specifically in the Mormon scriptures (Moses 7 and Nephi 11). While recognizing the corporate nature of the Enochic city of Zion in Moses 7, the essay argues that this Zion also parallels the hypostatic Lady Zion of Jewish canonical and extracanonical scriptures, especially 4 Ezra. The essay also points how the indigenous trope of Mother Earth parallels forms of the divine feminine stretching from the ancient middle eastern Asherah, the Jewish Lady Wisdom and Shekhinah, the Christian Holy Spirit, to the Mormon Enochic Zion.