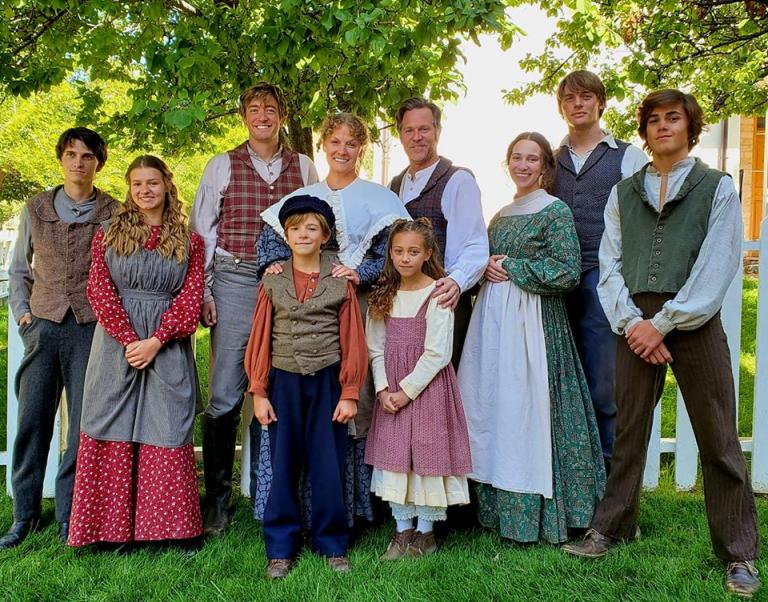 The Interpreter Foundation's theatrical film, Witnesses, will have its formal opening in theaters three months from today, on 4 June 2021. (Once again, mark your calendars!)
I've said that, for us, it's not really about the money but, really, about the size of the audience that the film can reach. We want it to have an impact. So we want to get it out there on as many screens as we can for as long as we can, and then we'll turn our attention to DVDs and streaming. (We're actually already in discussions, and we'll soon be in negotiations, in that regard.)
However, money is definitely involved. I doubt that making a feature-length film with absolutely no money is even possible, but we certainly didn't try to do so with Witnesses. Although I've earned nothing from the production of the film, and won't earn anything, some people have. Filmmaking is their profession.
Do we have financial goals for Witnesses? We've never really spoken about the matter. It's genuinely that far down the list of priorities for us.
But, yes, it would be nice if Witnesses could earn back a significant portion of the money that has been spent on its production. It would be very nice if it could recoup all of its costs. And we would be absolutely delighted if it could earn a little profit. What are its odds of doing these things? I have no idea.
What will we do with any proceeds from the film?
They won't go to the Interpreter Foundation. Funding for the overall Witnesses project has been raised separately from the funding for Interpreter, and the monies have been kept distinct.
I'll let you in on a secret: Especially if this one does reasonably well and has an impact, we would like to do another film. We already have a specific subject in mind, though I won't be disclosing that any time soon. We hope to put any and all funds generated by Witnesses toward that new film project, about which (candidly) I'm rather excited. But we're resolved not to look beyond the mark. We want to see the overall Witnesses project through, with its dramatic film and its accompanying docudrama and short on-line features and its coordinated website, before we shift our gaze to anything else.
***
It was a busy day today. I taught a class on the Qur'an from 9:30 AM until 10:45 AM. Then I participated in a department hiring meeting from 11:00 AM until 12:00 noon. Thereafter, I taught my Islamic philosophy class from 2:00 PM until 3:15 PM — we're reading al-Ghazali's late-eleventh-century book The Incoherence of the Philosophers (Tahafut al-Falasifa) in the English translation published through Brigham Young University Press by the old Islamic Translation Series, which I conceived and founded — and my Islamic Humanities class from 3:30 PM until 4:45 PM. (Today was an architectural lecture, on the venerable tenth-century mosque and madrasa of al-Azhar, in Cairo, Egypt.) This evening, I have a virtual fireside, by Zoom, at 7 PM.
To say nothing, of course, of the inauguration today of the nineteenth president of the United States — which I assume took place, as well. (I haven't had time to listen to the news.)