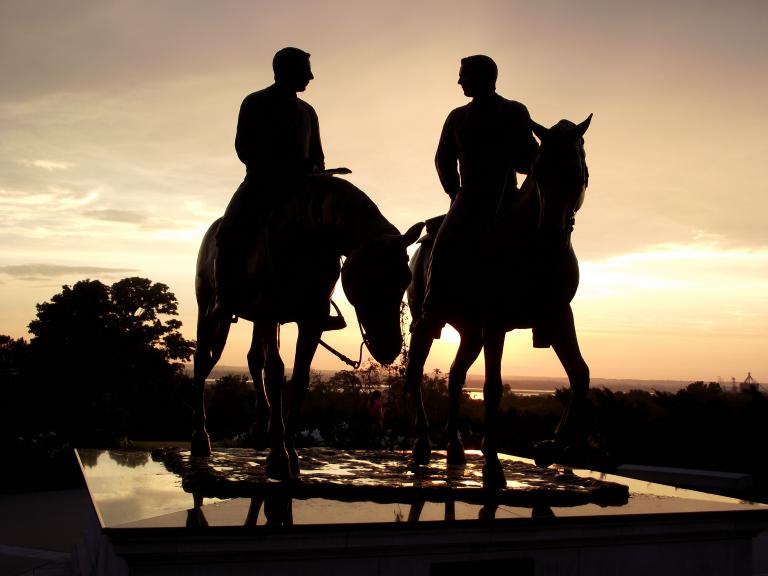 ***
Newly posted today on the website of the Interpreter Foundation:
Interpreter Radio Show — May 9, 2021
The discussants on the 9 May 2021 broadcast of the Interpreter Radio Show were Terry Hutchinson, John Gee, and Kevin Christensen. In that episode, they interviewed Ronald O. Barney regarding his work with the Joseph Smith Papers and his new book Joseph Smith: History, Methods and Memory. The second portion of the show was a roundtable discussing the upcoming Come Follow Me lesson #25 (D&C 64-66). Both hours have been purified of commercial and other interruptions, archived, and made available to interested listeners at no charge. The Interpreter Radio Show can be heard Sunday evenings from 7 to 9 PM (MDT), on K-TALK, AM 1640, or you can listen live on the Internet at ktalkmedia.com.
***
And here, just for the fun of it, are some links to articles that have been published previously in Interpreter:
Matthew L. Bowen, ""Their Anger Did Increase Against Me": Nephi's Autobiographical Permutation of a Biblical Wordplay on the Name Joseph"
Abstract: Nephi's record on the small plates includes seven distinct scenes in which Nephi depicts the anger of his brethren against him. Each of these scenes includes language that recalls Genesis 37:5‒10, 20, the biblical scene in which Joseph's brothers "hate him yet the more [wayyôsipû ʿôd] for his dreams and for his words" because they fear that he intends to "reign" and to "have dominion" or rule over them (Genesis 37:8). Later, they plot to kill him (Genesis 37:20). Two of these "anger" scenes culminate in Nephi's brothers' bowing down before him in the same way that Joseph's brothers bowed down in obeisance before him. Nephi permutes the expression wayyôsipû ʿôd in terms of his brothers' "continuing" and "increasing" anger, which eventually ripens into a hatred that permanently divides the family. Nephi uses language that represents other yāsap/yôsîp + verbal-complement constructions in these "anger" scenes, usage that recalls the name Joseph in such a way as to link Nephi with his ancestor. The most surprising iteration of Nephi's permuted "Joseph" wordplay occurs in his own psalm (2 Nephi 4:16‒35).
Allen Wyatt, "Scary Ghost Stories in the Light of Day"
Review of Carol Lynn Pearson, The Ghost of Eternal Polygamy: Haunting the Hearts and Heaven of Mormon Women and Men. Walnut Creek, CA: Pivot Point Books, 2016. 242 pp. $19.95.
Jeff Lindsay, "The Great and Spacious Book of Mormon Arcade Game: More Curious Works from Book of Mormon Critics"
Abstract: A novel theory for the origins of Lehi's vision of the Tree of Life has been offered by Rick Grunder, who argues that the story was inspired by a June 1829 visit to Rochester where Joseph could have seen a "great and spacious building," a river, an iron railing, and even fruit trees. The purported source for the great and spacious building, the Reynolds Arcade, has even been suggested by one critic as a place where Joseph might have found "rare maps," such as a map of Arabia that could have guided his fabrication of Lehi's trail. As beautiful as such theories may be to their champions, they utterly fail to account for Nephi's text.
Among the shortcomings of Grunder's theory and creative extensions of it, the timing is problematic, for Joseph's visit to Rochester likely occurred well after 1 Nephi was dictated. The proposed parallels offer little explanatory power for Book of Mormon creation. (For comparison, two online appendices for this article have been provided to illustrate how interesting random parallels can be found that may be more compelling than those Grunder offers.1) Further, any inspiration from a visit to Rochester as the plates of Nephi were being translated fails to account for the influence of Lehi's vision and Nephi's text on other portions of the Book of Mormon that were translated long before Joseph's trip to Rochester. Finally, Nephi's account of the vision of the Tree of Life and surrounding text cannot be reasonably explained by Grunder's theory of last-minute fabrication inspired by Rochester or by any other theory of modern fabrication, as it is far too rooted in the ancient world and far too artfully crafted to have come from Joseph Smith and his environment.
Morgan Deane, "Experiencing Battle in the Book of Mormon"
Abstract: Historical chronicles of military conflict normally focus on the decisions and perspectives of leaders. But new methodologies, pioneered by John Keegan's Face of Battle, have focused attention on the battle experience of the common soldier. Applying this methodology to a careful reading of details within the Book of Mormon shows an experience in battle that is just as horrific as it is authentic.
Matthew L. Bowen, ""This Son Shall Comfort Us": An Onomastic Tale of Two Noahs"
Abstract: From an etiological perspective, the Hebrew Bible connects the name Noah with two distinct but somewhat homonymous verbal roots: nwḥ ("rest") and nḥm ("comfort," "regret" [sometimes "repent"]). Significantly, the Enoch and Noah material in the revealed text of the Joseph Smith Translation of Genesis (especially Moses 7–8) also connects the name Noah in a positive sense to the earth's "rest" and the Lord's covenant with Enoch after the latter "refuse[d] to be comforted" regarding the imminent destruction of humanity in the flood. The Book of Mormon, on the other hand, connects the name Noah pejoratively to Hebrew nwḥ ("rest") and nḥm ("comfort" and "repentance" [regret]) in a negative evaluation of King Noah, the son of Zeniff. King Noah causes his people to "labor exceedingly to support iniquity" (Mosiah 11:6), gives "rest" to his wicked and corrupt priests (Mosiah 11:11), and anesthetizes his people in their sins with his winemaking. Noah and his people's refusal to "repent" and their martyring of Abinadi result in their coming into hard bondage to the Lamanites. Mormon's text further demonstrates how the Lord eventually "comforts" Noah's former subjects after their "sore repentance" and "sincere repentance" from their iniquity and abominations, providing them a typological deliverance that points forward to the atonement of Jesus Christ.
RoseAnn Benson, "The Title of Liberty and Ancient Prophecy"
Abstract: Captain Moroni cites a prophecy regarding Joseph of Egypt and his posterity that is not recorded in the Bible. He accompanies the prophecy with a symbolic action to motivate his warriors to covenant to be faithful to their prophet Helaman and to keep the commandments lest God would not preserve them as he had Joseph.
Posted from Richmond, Virginia