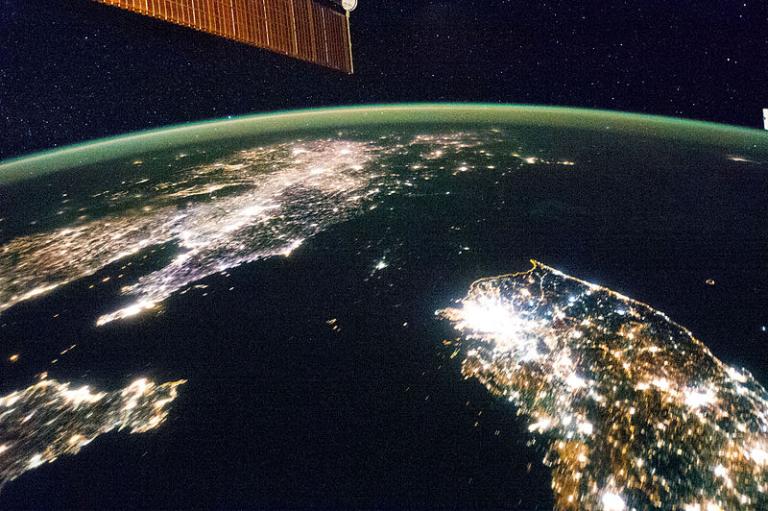 ***
This article of mine appeared a couple of days ago in Meridian Magazine, and yet I failed to notice it:
"Preaching the Gospel Where We Cannot Go"
***
I've been reading Anthony Trollope's 1855 novel The Warden — the first in the so-called "Chronicles of Barsetshire,"  which was followed by the somewhat better known Barchester Towers — for a small new reading circle to which my wife and I belong.  (Our third monthly gathering will take place tomorrow evening.)  And, thus far, there are some good passages about the complacently prosperous Church of England clergymen of Trollope's day, passages that might help people to understand nineteenth-century Latter-day Saint complaints about "priestcraft."  (After Joseph Smith, the next three presidents of the Church of Jesus Christ of Latter-day Saints had served formative missions in England.  Indeed, the John Taylor was from England.  As was George Q. Cannon, who was a counselor to Brigham Young, John Taylor, Wilford Woodruff, and Lorenzo Snow in the First Presidency of the Church.  Some of Brigham Young's observations about class and wealth in early Victorian England strike me, anyway, as not altogether unlike those of the disgusted Friedrich Engels, of "Marx and Engels" fame.)  Here are three of those passages.  The first of them concerns Mr. Septimus Harding, the eponymous Warden of Hiram's Hospital as well as the lightly-worked and not especially ambitious Precentor of the (fictional) Barchester Cathedral:
All the world,—meaning the ecclesiastical world as confined to the English church,—knew that the wardenship of the Barchester Hospital was a snug sinecure, but no one had ever been blamed for accepting it. To how much blame, however, would he have been open had he rejected it! How mad would he have been thought had he declared, when the situation was vacant and offered to him, that he had scruples as to receiving £800 a year from John Hiram's property, and that he had rather some stranger should possess it! How would Dr Grantly have shaken his wise head, and have consulted with his friends in the close as to some decent retreat for the coming insanity of the poor minor canon! If he was right in accepting the place, it was clear to him also that he would be wrong in rejecting any part of the income attached to it. The patronage was a valuable appanage of the bishopric; and surely it would not be his duty to lessen the value of that preferment which had been bestowed on himself; surely he was bound to stand by his order.  (Chapter Three)
Note the parochialism of the opening phrase above.  It reminds me of Henry Fielding's fictional Parson Thwackum, in Fielding's great 1749 comic novel The History of Tom Jones, a Foundling: "When I mention religion," Parson Thwackum says, "I mean the Christian religion; and not only the Christian religion, but the Protestant religion; and not only the Protestant religion, but the Church of England."  Both Fielding and Trollope wrote satirically.
Next, Trollope descrubes the Archdeacon of Barchester, Dr. Theophilus Grantly, who sets out to defend the large income given to Septimus Harding for very little work:
He did not believe in the Gospel with more assurance than he did in the sacred justice of all ecclesiastical revenues. When he put his shoulder to the wheel to defend the income of the present and future precentors of Barchester, he was animated by as strong a sense of a holy cause, as that which gives courage to a missionary in Africa, or enables a sister of mercy to give up the pleasures of the world for the wards of a hospital. He was about to defend the holy of holies from the touch of the profane; to guard the citadel of his church from the most rampant of its enemies; to put on his good armour in the best of fights, and secure, if possible, the comforts of his creed for coming generations of ecclesiastical dignitaries. Such a work required no ordinary vigour; and the archdeacon was, therefore, extraordinarily vigorous. It demanded a buoyant courage, and a heart happy in its toil; and the archdeacon's heart was happy, and his courage was buoyant.  (Chapter Five)
And who has not felt the same? We believe that Mr Horseman himself would relent, and the spirit of Sir Benjamin Hall give way, were those great reformers to allow themselves to stroll by moonlight round the towers of some of our ancient churches. Who would not feel charity for a prebendary when walking the quiet length of that long aisle at Winchester, looking at those decent houses, that trim grass-plat, and feeling, as one must, the solemn, orderly comfort of the spot! Who could be hard upon a dean while wandering round the sweet close of Hereford, and owning that in that precinct, tone and colour, design and form, solemn tower and storied window, are all in unison, and all perfect! Who could lie basking in the cloisters of Salisbury, and gaze on Jewel's library and that unequalled spire, without feeling that bishops should sometimes be rich!  (Chapter Five)
***
On a somewhat unrelated note, here are some recent items from the pseudonymous and sadly necessary Neville-Neville Land blog:
"Jonathan Neville is simply disingenuous"
"Jonathan Neville, proper names, and the use of ad hominem"
"Just because something is new does not make it correct"
"President Joseph F. Smith warned against "gospel hobbies""
***
The 2021 FAIR Conference will be held on 4-6 August and, thus, is rapidly approaching.  Don't procrastinate.  Do it now.  See what will be happening there and how you can attend, whether in person or via computer:
***
Finally, it's probably not too early to be thinking about a cruise and tour that I'm scheduled to accompany to the British Isles next year, from 19 August 2022 to 31 August 2022:
British Isles and Early Church History, Too!
I'm a card-carrying, physician-certified Anglophile, and I'm really looking forward to this trip.
And don't worry.  There's no hypocritical priestcraft here on my part:  All I receive, financially, for these tours is my expenses being covered.  I earn no profit.  (Although I enjoy introducing people to places and history that I love, I probably wouldn't choose to lead tours if I had to pay my own expenses for the privilege.  I would just go on my own, or else not go at all.)