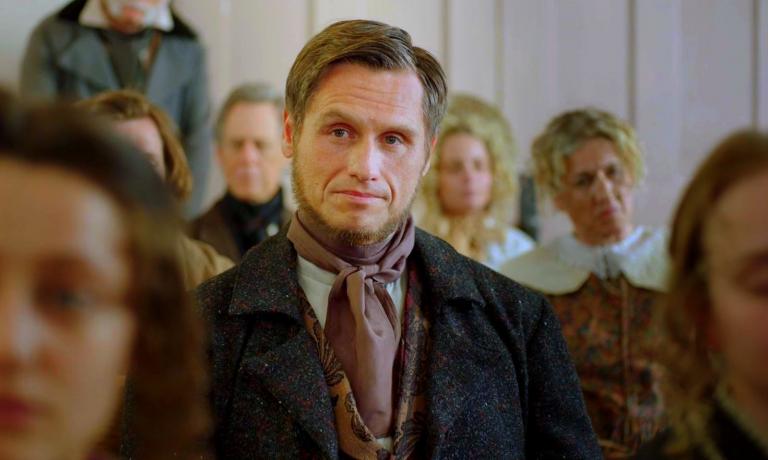 ***
Just a reminder that this may well be — although I can't guarantee that it will be — the very last week for people to see Witnesses on a big screen.
For BYU Education Week — that is, this week — there are four theaters within a reasonable distance of the BYU campus that are specially screening Witnesses. And, even after roughly 2.5 months, the film is still being shown in a small number of other theaters, in Alberta, Canada, as well as in Arizona, Idaho, and Utah:
If you want to see Witnesses again or for the first time, or if you know of somebody who is in Utah for Education Week, or if you're aware of anybody else who, you think, would enjoy or benefit from the film, this is it.
It will eventually appear on DVDs and it will eventually be accessible via streaming. But opportunities to see it on a large theater screen are quickly running out.
***
I've been a tiny tad worried about the poor little fellow who likes to send me pretend-semiliterate insults via email. He's shared hundreds of them with me over several years, but, until today, I hadn't heard from him for weeks and weeks. I worried that he had perhaps been taken (physically) ill, or that he had somehow been denied access to his Institution's computer room. But he's back. I've received two precious notes from him so far today:
2:58 PM
witlesses witlesses cry the worthless woowoo spewin nutzo cultist propaganda pimp fer cultcorp.
where all the mor ons who pay ta watch the propaganda? bwaahaahaa bwaahaahaa what a joke.
4:06 PM
shrimp shriveled midgley russell the pus mcgregor denial cultist pasterson
road show a mor on nasties livin christlike in word and deed…not!
all ya all a bunch a phony cultcorp nutjobs. yer little insignificant cabal
ya bloated parasite.
I'm enormously relieved. I don't know whether his (physical) health has returned or whether the superintendent has reinstated his internet privileges, but it's good to have him back again. And I expect that he takes enormous gratification from his renewed ability to send me insulting emails.
***
Finally, here's an item for you from the Christopher Hitchens Memorial "How Religion Poisons Everything" File©:
"The Church of Jesus Christ Responds to Earthquake in Haiti: They organize an emergency committee and report that the missionaries are safe. They evaluate the impact and needs to provide aid."