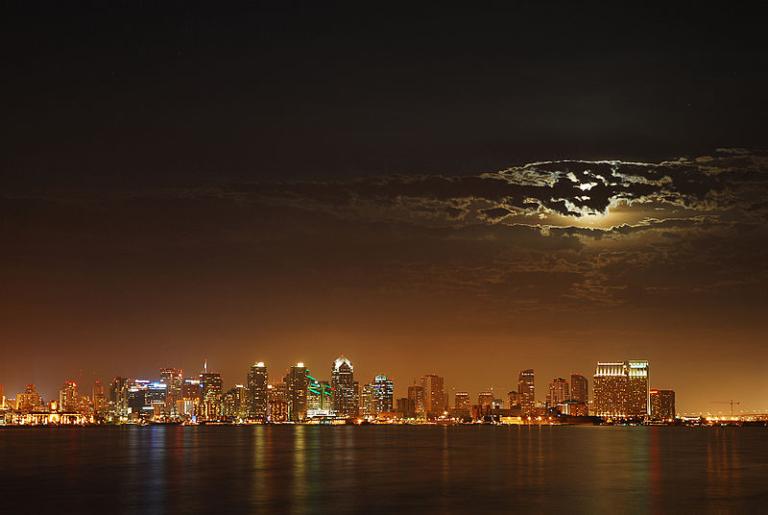 ***
Considerable attention has been focused over the past few days on Brigham Young University and on Elder Jeffrey R. Holland's apostolic exhortation to its faculty, staff, and administrators. And justly so, though much of the recent controversy about Elder Holland's speech has been, in my judgment, fundamentally misguided and productive of considerably more heat than light. But BYU-Provo is merely the largest and most prominent campus in the higher education system sponsored by the Church of Jesus Christ of Latter-day Saints. Neither the University's campus in Laie, Oahu, Hawaii, nor its campus in Rexburg, Idaho, nor Ensign College (formerly LDS Business College) in Salt Lake City should be overlooked. Each of them makes a unique contribution. In that light, I found this article, from the official website of the Church, both informative and interesting:
"BYU–Idaho 20th Anniversary: Past Presidents Reflect on School's Prophetic Design, Innovative Spirit"
***
Here too, for your Sabbath enjoyment, are some links to a few articles in a previous number of Interpreter: A Journal of Latter-day Saint Faith and Scholarship. All of the linked essays, of course, are full to overflowing with my signature invective, the principal tool of my trade as an apologist:
Taylor Halverson, "Was the Denarius a Daily Wage? A Note on the Parable of the Two Debtors in Luke 7:40–43"
Abstract: This note provides a brief overview of Roman economic history and currency in order to throw light on the value and significance of the two debts illustratively used by Jesus in his parable to Simon the Pharisee. Though we cannot with accuracy make the claim that a Roman denarius was always the daily wage, we can determine that the debtors of Jesus's parable owed something on the order of a year's worth of wages and ten years' worth of wages.
Stanford Carmack, "Pitfalls of the Ngram Viewer"
Abstract: Google's Ngram Viewer often gives a distorted view of the popularity of cultural/religious phrases during the early 19th century and before. Other larger textual sources can provide a truer picture of relevant usage patterns of various content-rich phrases that occur in the Book of Mormon. Such an approach suggests that almost all of its phraseology fits comfortably within its syntactic framework, which is mostly early modern in character.
Loren Blake Spendlove, "Now If This Is Boasting, Even So Will I Boast!"
Abstract: When the sons of Mosiah were returning from their preaching among the Lamanites, Ammon was accused by his brother Aaron of boasting. This article demonstrates how Ammon's response to this charge employed wordplay involving the Hebrew roots ה-ל-ל (h-l-l) and ש-מ-ח (s-m-ch). Identifying and understanding Ammon's use of wordplay helps us to appreciate the complexity and conceptual richness of his message.
Melissa Wei-Tsing Inouye, "Christ and the Work of Suffering"
Abstract: Christ's voluntary subjection to the horrible realities of this world transformed him forever. His vulnerability became his capacity to save and heal all humankind. Our own suffering develops our capacity for love, which is the power that makes us useful to others, and humility, which is the root of wisdom.
Trevor Holyoak, ""Feast upon the Words of Christ""
Review of Book of Mormon Central, "ScripturePlus" (https://www.scriptureplus.org/); The Church of Jesus Christ of Latter-day Saints, "Gospel Library" (https://www.churchofjesuschrist.org/pages/mobileapps/gospellibrary); and Living Tree Software, "ScriptureNotes" (https://scripturenotes.com/).
Abstract: ScriptureNotes is a valuable tool for serious, in-depth scripture study, and it definitely has the best search functionality. ScripturePlus, in its current state, is good for daily reading of the Book of Mormon, thanks to its helpful linked resources. But if you often mark or underline as you read, you'll need to use Gospel Library, which is also the only app that includes the Church's vast resources beyond the scriptures.
Matthew L. Bowen, "Becoming Men and Women of Understanding: Wordplay on Benjamin — An Addendum"
Abstract: Royal and divine sonship/daughterhood (bānîm = "children"/"sons," bānôt = "daughters") is a prevalent theme throughout the Book of Mosiah. "Understanding" (Hebrew noun, bînâ or tĕbûnâ; verb, bîn) is also a key theme in that book. The initial juxtaposition of "sons" and "understanding" with the name "Benjamin" (binyāmîn, "son of the right hand") in Mosiah 1:2–7 suggests the narrator's association of the underlying terms with the name Benjamin likely on the basis of homophony. King Benjamin repeatedly invokes "understand" in his speech (forms of "understand" were derived from the root *byn in Hebrew; Mosiah 2:9, 40; 4:4; cf. 3:15) — a speech that culminates in a rhetorical wordplay on his own name in terms of "sons"/"children," "daughters," and "right hand" (Mosiah 5:7, 9). "Understand," moreover, recurs as a paronomasia on the name Benjamin at key points later in the Book of Mosiah (Mosiah 8:3, 20; 26:1–3), which bring together the themes of sonship and/or "understanding" (or lack of thereof) with King Benjamin's name. Later statements in the Book of Mosiah about "becoming" the "children of God" or "becoming his sons and daughters" (Mosiah 18:22; 27:25) through divine rebirth allude to King Benjamin's sermon and the wordplay on "Benjamin" there. Taken as a literary whole, the book of Mosiah constitutes a treatise on "becoming" — i.e., divine transformation through Christ's atonement (cf. Mosiah 3:18–19). Mormon's statement in Alma 17:2 about the sons of Mosiah having become "men of a sound understanding" thus serves as a fitting epilogue to a narrative arc begun as early as Mosiah 1:2.
Craig L. Foster, "Death to Seducers! Examples of Latter-day Saint-led Extralegal Justice in Historical Context"
Abstract: Some people have suggested a strain of violence within nineteenth- century Latter-day Saint culture as violent as and perhaps more so than that of most Americans around them. Critics of The Church of Jesus Christ of Latter-day Saints point to a few well-known acts of extralegal violence as evidence of a culture of violence that permeated the early Church. But were these examples of violence really out of the norm of nineteenth-century American society? This article looks at examples of extralegal punishment for certain crimes, placing them and the examples of extralegal punishment in Utah within a greater historical and cultural context.
Posted from Newport Beach, California