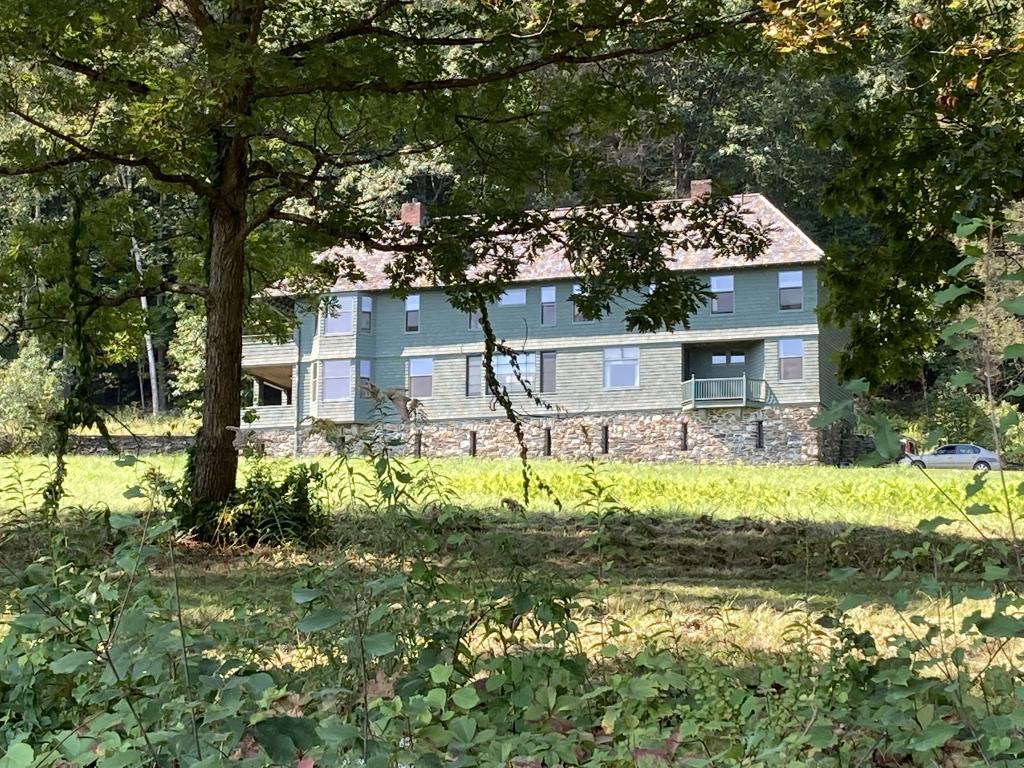 ***
Up this morning in Brattleboro, we first drove out to see Naulakha, the house that the British writer Rudyard Kipling (1865–1936) built in 1893 for his American wife and where the Kiplings lived from 1893 until 1896. (They left it partially because of an unfortunate family dispute with an unpleasant and alcoholic in-law and, although they hoped eventually to return, never lived in it again thereafter.) While based in Naulakha, though, Kipling worked on Kim and The Just So Stories and wrote The Day's Work, The Seven Seas, Captains Courageous, and The Jungle Book. He also received lessons in golf from Arthur Conan Doyle, who visited him at Naulakha. Kipling won the Nobel Prize for Literature in 1907 — the first English-language author to receive the prize and, at 41, still the youngest Nobel Literature laureate.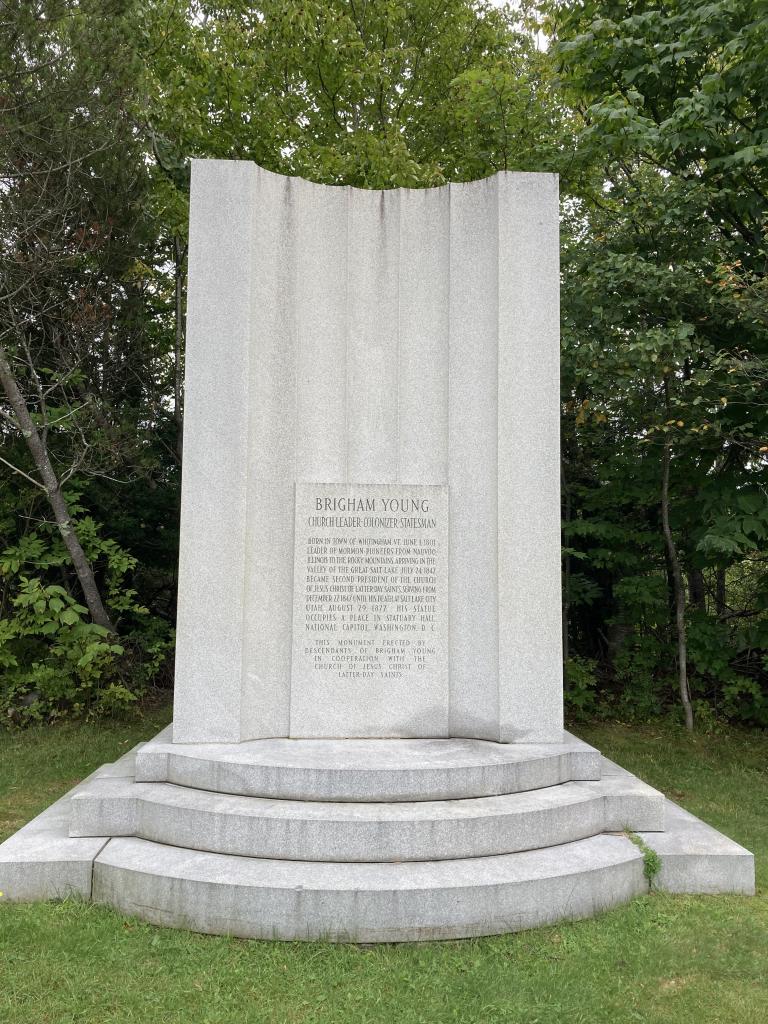 Then we drove across to Whitingham — pronounced, according to a local resident whom I asked, with a long i (as in white) and with a full-on -ham rather than an English-style -em or -um — near the western border of Vermont. Whitingham is where Brigham Young was born on 1 June 1801. A state road marker commemorates that fact in the heart of the tiny town, and a substantial monument erected by the Church of Jesus Christ of Latter-day Saints stands at the edge of a park atop a largish hill to the south of "downtown." From what I can tell, Brigham's actual birthplace was probably somewhere in the vicinity of the Church marker. The caption on the monument reads as follows:
Brigham Young
Church Leader * Colonizer * Statesman
Born in town of Whitingham VT June 1, 1801
Leader of Mormon pioneers from Nauvoo, Illinois, to the Rocky Mountains, arriving in the Valley of the Great Salt Lake July 24, 1847.
Became second president of The Church of Jesus Christ of Latter-day Saints, serving from December 27, 1847, until his death at Salt Lake City, Utah, August 29, 1877.
His statue occupies a place in Statuary Hall, National Capitol, Washington D.C.
This monument erected by descendants of Brigham Young in cooperation with The Church of Jesus Christ of Latter-day Saints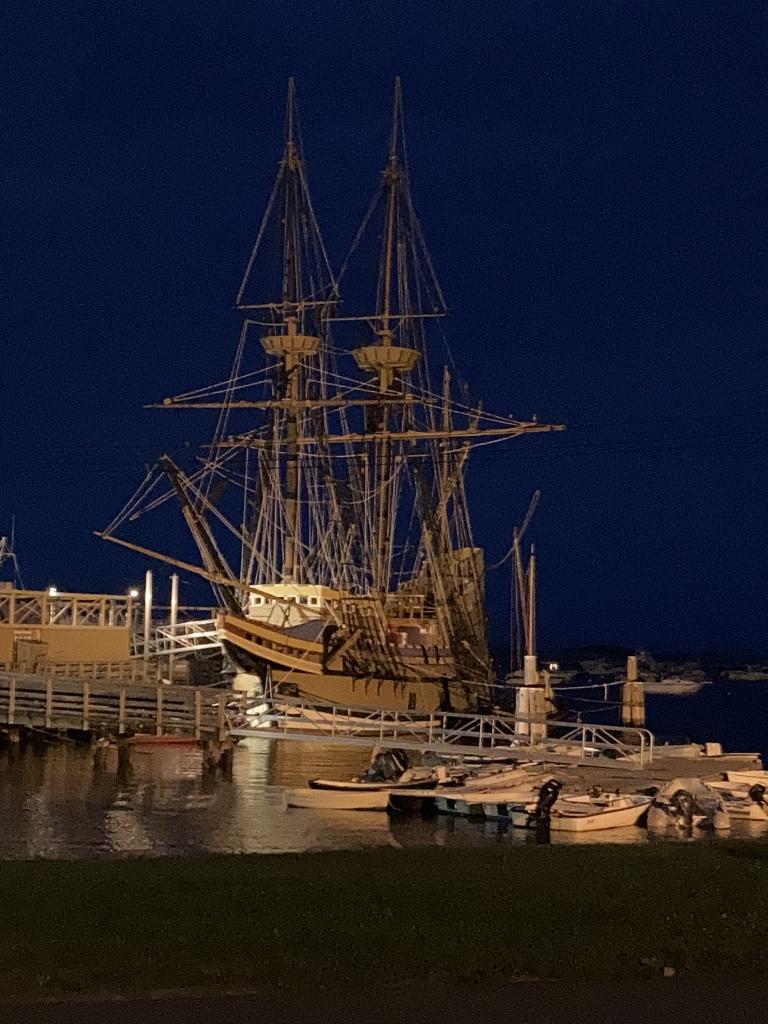 This evening we had a good seafood dinner near the waterfront in Plymouth, and then strolled for a bit in the park where the famous Plymouth Rock sits — or, at least, where sits a portion of what has traditionally though somewhat uncertainly been identified as "Plymouth Rock" — and where, at a short distance, a full-scale replica of the famous Mayflower is docked. This was, of course, the boat aboard which the Pilgrims crossed the Atlantic Ocean in 1620.
Posted from Plymouth, Massachusetts