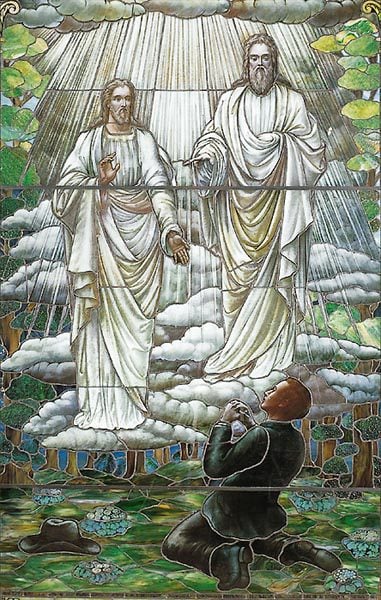 ***
Today marks the anniversary of the birth of the Prophet Joseph Smith in 1805.  Which, I suppose, explains why I was awakened this morning by the distant sound of braying donkeys.  Some critics of the Church of Jesus Christ of Latter-day Saints are rolling out their annual claim that Latter-day Saints celebrate "Smithmas," the Prophet's birthday, with more enthusiasm and vigor than we celebrate the mainstream Christian holiday of Christmas.
For many such unfortunates, I think it's just a rather bitter and not particularly funny joke.  Some, though, seem to take the claim seriously — or, at least, to want others to take it seriously.  (It may simply be an irresistible opportunity for them to bear false witness.)
The truth, of course, is that most Latter-day Saints don't even know that 23 December is the Prophet's birthday, let alone celebrate it.  The charge that "Smithmas" is our most beloved and revered holy day rests on an obscure blend of ill-humored joking and, perhaps, flat dishonesty.
Just to put the truth on the record, though, for those who might otherwise be innocently taken in by the claim, here are some things that I've written about it during previous years:
"Prophet's birthday fits with season"
"'Twas the last Sunday before 'Smithmas'"
"Joseph Smith would be 210 years old today"
The image of Joseph Smith's First Vision shown above will serve as clearly as anything, I suppose, to illustrate the actual believing Latter-day Saint view of his position.  It is clearly subordinate.  The Father and the Son initiated that visit.  He didn't.  He was the (surprised and eventually overwhelmed) petitioner.  The Father and the Son are instructing him, not the other way around.  He is kneeling before them.  They are not kneeling before him.
Latter-day Saints have no problem distinguishing a prophet of God from God himself, or telling Joseph Smith apart from the Lord.
Back in the days when my wife and I used to host a little "birthday party" for Joseph Smith at our house on 23 December, we would maybe tell a story or two about the Prophet — or invite somebody else to do so.  (The late and much lamented historian Scott Faulring came one year, for example.)  Maybe we would express some appreciation for him.  Then we would enjoy potluck refreshments and sing Christmas carols.  Note:  Not "Smithmas carols."  Christmas carols.  It was an excuse to get together with some highly musical friends during the holiday season — close to Christmas Eve and Christmas Day, but not too close — and to sing.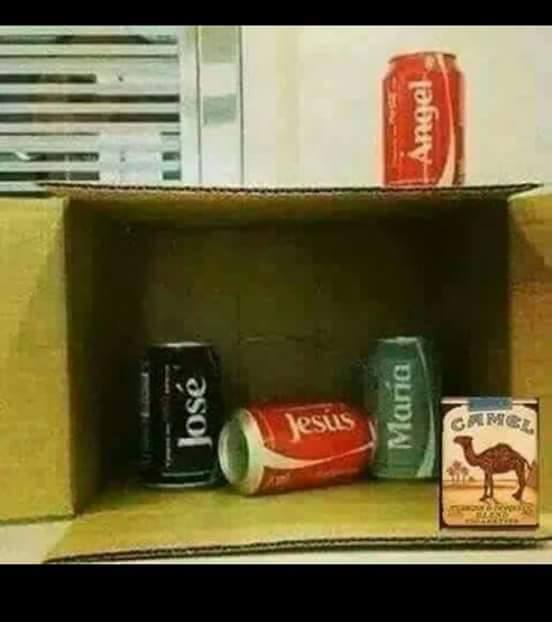 There seems, by the way, to have been no mention at all of "Smithmas" in any of the following, even though they would seem to have been perfect opportunities to revel in our supposedly true understanding of the Season:
"The Light of Christmas: A Message from President Russell M. Nelson"
"Light the World Themed Boat Wins 'Best Music' Award in 2021 Newport Beach Boat Parade"
"Church Leaders Share Messages of Peace and Hope at 2021 First Presidency Christmas Devotional: President Henry B. Eyring says the spirit of Christmas is "the joy that comes in worshiping and loving the Lord Jesus Christ""
"Watch the 'Witnesses of Christmas' Concert Originating from Rome and Copenhagen: The concert, available in 24 languages, can be viewed on YouTube and Facebook through January 6, 2022"
"As a 'Present Witness,' President Oaks Testifies of Christ During 'Witnesses of Christmas' Concert in Europe"
"The Tabernacle Choir Records 2022 Christmas Concert: Singer/actress Megan Hilty and actor Neal McDonough headline"
"Watch 20 Years of Christmas With the Tabernacle Choir, Narrated by Brian Stokes Mitchell: The two-hour retrospective includes past performances from Angela Lansbury, Kristin Chenoweth, Alfie Boe, and more Broadway favorites joining the famed choir at Temple Square."
Nor can I find any mention of "Smithmas" from these two immediately prior presidents of the Church:
Born in a stable, cradled in a manger, He came forth from heaven to live on earth as mortal man and to establish the kingdom of God. During His earthly ministry, He taught men the higher law. His glorious gospel reshaped the thinking of the world. He blessed the sick. He caused the lame to walk, the blind to see, the deaf to hear. He even raised the dead to life. To us He has said, 'Come, follow me.'
As we seek Christ, as we find Him, as we follow Him, we shall have the Christmas spirit, not for one fleeting day each year, but as a companion always. We shall learn to forget ourselves. We shall turn our thoughts to the greater benefit of others.  (Thomas S. Monson)
There is a magic in Christmas. Hearts are opened to a new measure of kindness. Love speaks with increased power. Tensions are eased…
Of all things of heaven and earth of which we bear testimony, none is so important as our witness that Jesus, the Christmas child, condescended to come to earth from the realms of His Eternal Father, here to work among men as healer and teacher, our Great Exemplar. And further, and most important, He suffered on Calvary's cross as an atoning sacrifice for all mankind.
At this time of Christmas, this season when gifts are given, let us not forget that God gave His Son, and His Son gave His life, that each of us might have the gift of eternal life.  (Gordon B. Hinckley)
***
I think I'll close with yet another trio of ghastly horrors from the Christopher Hitchens Memorial "How Religion Poisons Everything" File©:
""Light the World with Love" is Shared Globally: US Giving Machines donations approach four million dollars so far"
"How JustServe Volunteers Gathered Thousands of Stuffed Animals for Ronald McDonald House"
"Philippines Hit with Widespread Destruction by Super Typhoon Odette: Church Responds to Needs, Opens Doors to Evacuees"
Posted from Williamsburg, Virginia