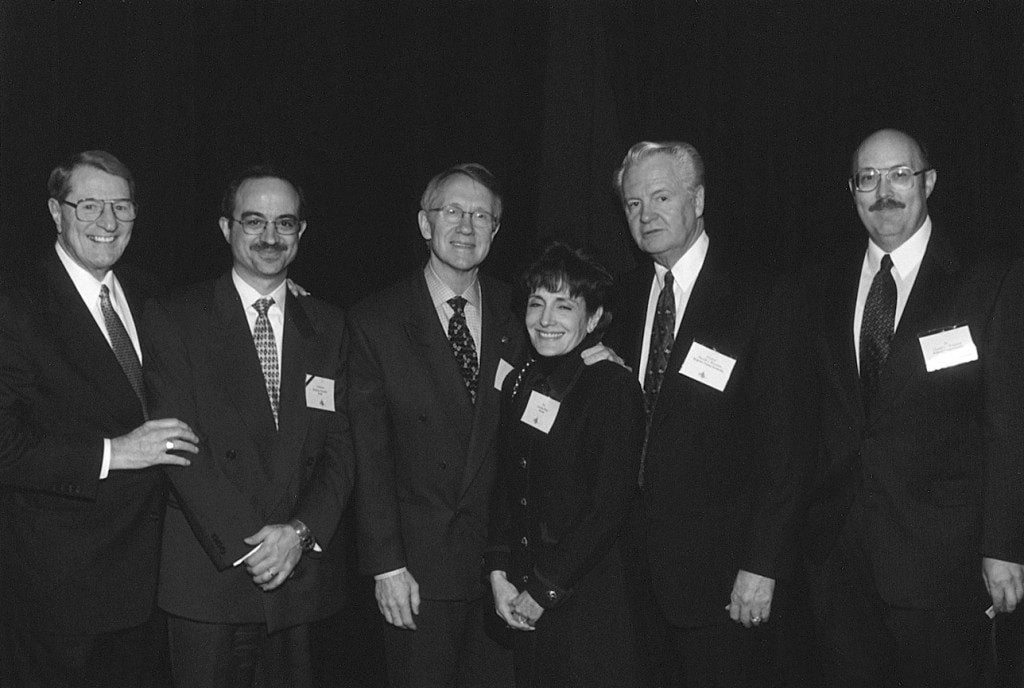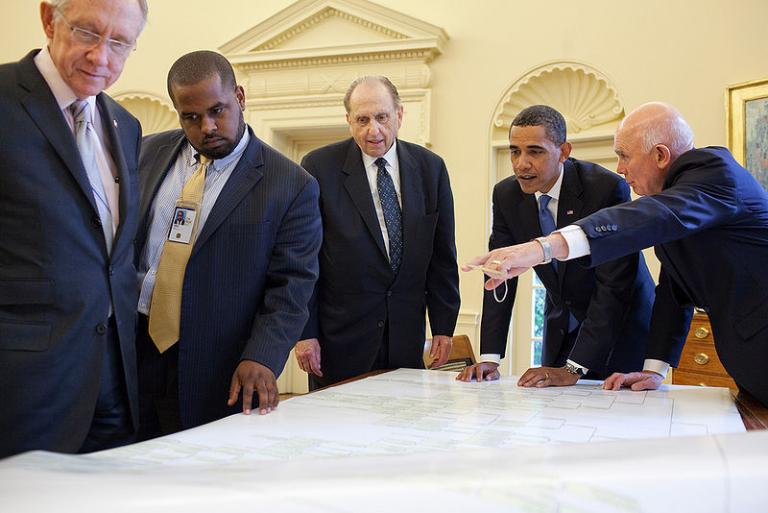 ***
I think I had only one significant encounter with him.  (It occurred at the event at the Embassy of the Royal Hashemite Kingdom of Jordan that is pictured above.)  I disagreed quite comprehensively with his more striking policy positions and, on more than one occasion, found some of his actions quite morally indefensible.  His hyperpartisanship — notably including his vocal disrespect for President George W. Bush and his baseless and unrepented slander about presidential candidate Mitt Romney's taxes –surprised and disappointed me.  Still, I heard very good things about him from people who knew him, including even some of his serious political opponents.  I reaped the whirlwind for defending Senator Harry Reid once or twice, and I very was saddened yesterday to hear the news of his death.  Here are a few things about his passing:
CNN:  "Harry Reid, a longtime US senator from Nevada and former Democratic leader, dies at 82"
CNN:  "In pictures: Former US Sen. Harry Reid"
Fox News:  "Harry Reid never lost boxer's edge when dealing with political opponents, reporters: Most major political leaders are multi-faceted, complex figures. Reid was no exception"
Deseret News:  "Former US Senate Majority Leader Harry Reid Dies: Latter-day Saint was 'dedicated to his family, his faith and his country'"
The First Presidency of the Church of Jesus Christ of Latter-day Saints issues a statement.
Here are a few of the entries that I wrote here on this blog about Senator Reid:
"Reprise: "Harry Reid, My Brother""
"Decent people can disagree. Decently, even. (It happens.)"
"Daniel Peterson, deviationist and heretic"
"An apostle makes a political move"
I hope that this entry will not be met with name-calling and extreme language.  Death and the plan of salvation — and, to me, Church membership and Christian discipleship — are bigger than partisan politics.
Posted from Washington D.C.