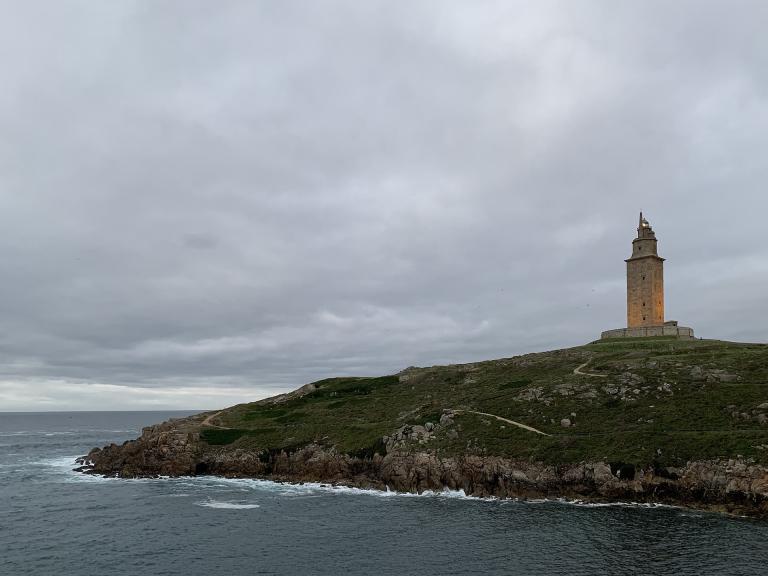 ***
An online non-fan of mine who goes by the name of Dumb-Dud, or something like that, seems to be trying to outbid my Malevolent Stalker on the matter of how angered I am by the FX/Hulu miniseries Under the Banner of Heaven.  They're both convinced — or, anyway, they're both pretending to be convinced — that I'm absolutely incandescent with rage at the enormous success of this Lafferty Brothers production that stars Andrew Garfield.  The spoofs of Under the Banner of Heaven that I've written under my pen name Jim Bennett apparently count as evidence of my jealousy and indignation.  So then, I'm confident, will the 1 May 2022 episode of the Interpreter Radio Show that I presumably created by doing voice impressions of Neal Rappleye, Jasmin Rappleye, and Hales Swift.
Here's how the relevant broadcast is described on the Interpreter Foundation's website:
Interpreter Radio Show — May 1, 2022
During the first half of this episode, Neal Rappleye, Jasmin Rappleye, and Hales Swift dissect the miniseries Under the Banner of Heaven. . .   The second hour of the program is devoted to a roundtable discussing the upcoming Come Follow Me lesson #24 (Ruth; 1 Samuel 1–3). The Interpreter Radio Show can be heard Sunday evenings from 7 to 9 PM (MDT), on K-TALK, AM 1640, or you can listen live on the Internet at ktalkmedia.com.
I also wrote this piece, using the well-nigh impenetrable pseudonym Public Square Staff in an attempt to conceal my identity:
"Ten Ways 'Under the Banner of Heaven' Defames the Church of Jesus Christ:  Despite lauding its own exquisite accuracy, there are many jaw-dropping misrepresentations in the new series, which together paint a damning picture of not simply two deranged individuals, but of an entire faith community."
Even those varied eruptions, though, have not slaked my thirst for vengeance nor cooled my surging wrath down.  (Please don't fail to notice the characteristic ineptitude with which I mix metaphors!)  So, with the following article, I not only took the deceptive measure of using the pen name Jana Riess, I also sought to confuse eager truth-seekers even further by cunningly including ideas with which I don't agree:
"Jana Riess: 'Under the Banner of Heaven' raises the question: Are Latter-day Saints dangerous?  If the TV series undermines its own credibility by only presenting the horrific side of Mormonism's founding, the contemporary LDS Church undermines its credibility by ignoring the dangers of religiously inspired violence."
I don't agree, for example, that the idea of reading the scriptures for their relevance to our own lives is any kind of a borrowing from "prosperity theology."  It seems clear to me, rather, that it follows the admonition of 1 Nephi 19:23 to "liken all scriptures unto us, that it might be for our profit and learning."
I do, however, agree that the violence foreshadowed in the story of Joshua and Caleb in the biblical book of Numbers, the violence (that is) of the Israelite conquest of Canaan, poses an acute ethical and theological challenge that demands reflection.  But the lesson cited by "Jana Riess" doesn't deal with that issue at all — which can be regarded as shirking an important issue but also as simply concentrating on what is of relevance to modern Latter-day Saints.  And the fact that it doesn't discuss the matter of violence means that it doesn't give any aid or comfort to arguably mad people in the style of the Brothers Lafferty (although the biblical text itself might well, which isn't the fault of the Restoration).
It's no doubt a failure of intelligence and imagination on my part, but, until I channeled "Jana Riess," I had honestly never thought of the lyrics to the hymn "Let Us All Press On" as encouraging a cosmic war to crush enemies.  I suppose, though, that I can see how somebody strongly inclined to insanity might read it that way.  But then, in that case, the problem seems to me to be much more with a person's insanity than with "Let Us All Press On."
It's true that the Church has rarely if ever devoted much time to the problem of religious violence.  But then, I don't think that Latter-day Saints are especially prone to religious violence.  If anything, we tend to be nice to the point of seeming blandness.  Isn't that our image in the musical Book of Mormon?  Aren't we nice and harmless, but rather dim?  Lovably simple and naïve?  We don't breed dangerous people.
I have to admit that it's becoming somewhat too complex even for me to keep deploying all these various avatars.  And especially so given the virtually incapacitating ire under which I'm laboring.
***
Here's a place where you can get your copy of Undaunted: Witnesses of the Book of Mormon:
https://deseretbook.com/t/movies/documentary
And I was agreeably surprised to see that the two Journey of Faith videos are also available, at the same site.
***
We docked at La Coruña this morning, in northwestern Spain.  Or, if you're a Galician speaker, at A Coruña.  We drove around the town and visited the Torre de Hércules, which is thought to be approximately two thousand years old — the oldest lighthouse still in existence.  La Caruña is the most populous town in Galicia, a linguistically distinct region of Spain that has close cultural and language ties to Portugal.  (I'm beginning to understand the linguistic complexity of the Iberian Peninsula quite a bit better than I've understood it heretofore.) We also drove out through some beautiful countryside to Betanzos, where we walked about in the town's older section and had a very Galician lunch.  Betanzos is on the famous pilgrimage road to Santiago de Compostela, which I would very much like to have visited.  (Unfortunately, for various reasons, although some on our boat, including the friends with whom we're traveling, did visit it, we chose not to do so.  Perhaps on another trip?  I guess I'll have to do some more of my lucrative Church firesides!)
We're just beginning, very slowly, to move away from the dock.  Farewell to Galicia!
Posted from La Coruña, Spain