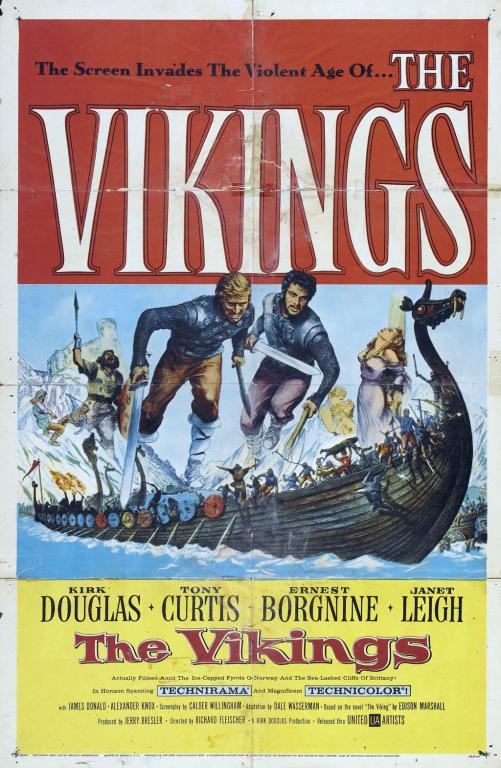 ***
It's an appropriate time, I think, for a status report on the Interpreter Foundation's Witnesses movie project.
The first part of the project was production of the film Witnesses, which was released in theaters in June of 2021.  We are excited that it is now available everywhere on streaming platforms:
Deseret Video+: https://deseretbook.com/video
Living Scriptures: https://stream.living scriptures.com/movies/witnesses
Apple: https://itunes.apple.com/us/movie/witnesses/id1619571357?ls=1
Google: https://play.google.com/store/movies/details?id=S_IussZpGG0.P
Amazon: https://www.amazon.com/gp/video/detail/amzn1.dv.gti.d1dbb090-26e6-491d-bf67-f9acb10d95d2?autoplay=1&ref_=atv_cf_strg_wb
The second portion of the project was the development of a two-part, 2.5-hour docudrama, titled Undaunted: Witnesses of the Book of Mormon.  Our docudrama will be available for purchase by the general public on 24 May 2022, less than two weeks from today.
When we embarked on the Witnesses project over four years ago, we initially intended to produce only a docudrama. We began by interviewing several prominent scholars, but we soon realized that the compelling story of the Witnesses would make a tremendous movie. However, we always intended to produce a docudrama using footage from the theatrical film, supplemented by additional scholarly interviews and narration.
Undaunted's release is intended to build on the interest generated by the earlier film's theatrical run. Unlike Witnesses, though, which focused entirely on Oliver Cowdery, Martin Harris, David Whitmer — the official "Three Witnesses" of the Book of Mormon — and Joseph Smith (it was hard enough telling a story with four protagonists), Undaunted brings in the official "Eight Witnesses" along with several of those whom I like to call the informal or unofficial witnesses (e.g., Mary Musselman Whitmer and Josiah Stowell). Also unlike Witnesses, Undaunted features interviews with historians and others, both Latter-day Saints and non-Latter-day Saints, who provide depth and background for the Witness accounts.  Furthermore, unlike Witnesses, Undaunted is not being distributed through theatrical screenings but in the form of DVDs and, fairly soon thereafter, on streaming platforms.
In addition, we are creating short features that we're calling "reels," which treat very specific topics related to the Witnesses and the Book of Mormon.  Several are already available online, and new "reels" will appear at 7 PM, Utah time, every Saturday evening for at least the next six months:
https://www.youtube.com/c/TheInterpreterFoundation/videos
We encourage you to "like" these short features, to subscribe to our YouTube channel (which will automatically bring them to you each week), and to share them with your families and friends.  We have found that they are great for creating conversations, and we hope that families and seminary and institute instructors and others will find them helpful.  We are also producing even shorter versions of the "reels" for deployment on TikTok and Instagram, which (I'm informed by folks who claim to actually know real young people) are favored by youthful audiences:
Instagram — @interpreterfoundation at https://www.instagram.com/interpreterfoundation/
TikTok — @interpreterfoundation at https://www.tiktok.com/@interpreterfoundation
Finally, as the fourth part of the overall Witnesses project, we have created and are continuing to develop a specially-focused website that we think will take on an importance all its own:
https://witnessesofthebookofmormon.org/
***
If you're interested in the Hulu/FX miniseries Under the Banner or Heaven, this is worth a read:  "Exclusive: The real Brenda Lafferty is lost in 'Under the Banner of Heaven' series, her sister says: Series is 'absolute fiction,' Sharon Wright Weeks says, while the real story is less about religion and more about 'jealousy and revenge'"
***
This is nice:  "Watch a virtual tour of the Washington D.C. Temple led by two Latter-day Saint apostles: More than 100,000 have already toured the historic temple outside the nation's capital"
***
I haven't yet seen The Northman.  One of my sons, who has devoted some real time to studying our Viking ancestors and their beliefs, has seen it, though, and he liked it.  And he liked this National Review take on it, as I also did:
"The Northman's Closed Viking Cosmos"
The reviewer, Ross Douthat, says that The Northman does a good job of portraying a culture and a society that were morally very foreign to ours, without making any concessions to our sensibilities.
And that reminds me of a blog entry that I posted a few days ago in which I wondered on what basis atheistic naturalism can say — if it even chooses to say — that Friedrich Nietzsche's moral vision was "wrong":  "About Those 'Dangerous' Mormons."
I'm Danish and Norwegian on my paternal side.  And although I'm nominally English and Scottish on my maternal side, the history of the specific areas of England and Scotland from which my mother's ancestors largely derive — respectively, Yorkshire and Ayrshire — makes me wonder if I may be at least partially of Scandinavian descent on that side, as well.  (Through his mother, my son has also picked up some Swedish ancestry.)
Perhaps unsurprisingly, given the Scandinavian heritage of which I was acutely aware, I grew up with a strong interest in the history and mythology of the Vikings.  I was fascinated by them, even when I was quite small.  I had a large and elegant wooden silhouette of a Viking longboat hanging on my bedroom wall, and the metallic Viking ship sitting on my dresser was a favorite Christmas present that I had begged and begged my parents to buy for me when, as a still very young boy, I saw it in a furniture store.  It wasn't made for a child, but I thought it almost infinitely cool.
My brother — actually, my non-Scandinavian half-sibling — liked to tell in after years how my enthusiasm for the Vikings very visibly ebbed just a bit when I saw the 1958 film The Vikings, with Kirk Douglas, Tony Curtis, Janet Leigh, and Ernest Borgnine.  (I must have been extremely young, because I saw it in a theater.  I wonder if my parents knew that he had taken me.  He was ten years my senior.)  I don't remember much about it; I don't know whether I was old enough to grasp the violence that it presumably depicted, even in those days of tamer filmmaking.  And I haven't ever seen the movie again — I doubt that it ranks up there with Citizen Kane — but I do recall being turned off by the Vikings' drunken dancing on tables.  In fact, that's the only thing that I do remember from it.  Somehow, my ancestors didn't seem as heroically dignified as I had imagined them.
I may well go to see The Northman, though.  But I won't like the morality portrayed in it.  I won't like the casual cruelty and the violence and the lack of charity.  Why not, though?  Do I have any actual grounds for rejecting Viking morality?  For finding it appalling and horrific?  Or is morality merely a matter of custom and taste, as liking or disliking Norwegian lefse is a matter of taste?  (I love it, by the way.)  I've raised this issue previously — see my little essay "If God Does Not Exist, Is Everything Permitted?" — but have had a great deal of difficulty persuading the atheists who comment on my blog to engage my question.  They reply to it, after a fashion, but they seem, candidly, to have an extraordinarily difficult time even grasping what it is.  I find this exceedingly puzzling.
***
I had a pleasant time this morning.  I visited for slightly more than two hours with the faculty of the Latter-day Saint Institute of Religion at Utah State University in Logan, and then enjoyed lunch with three of them thereafter.  Good people.