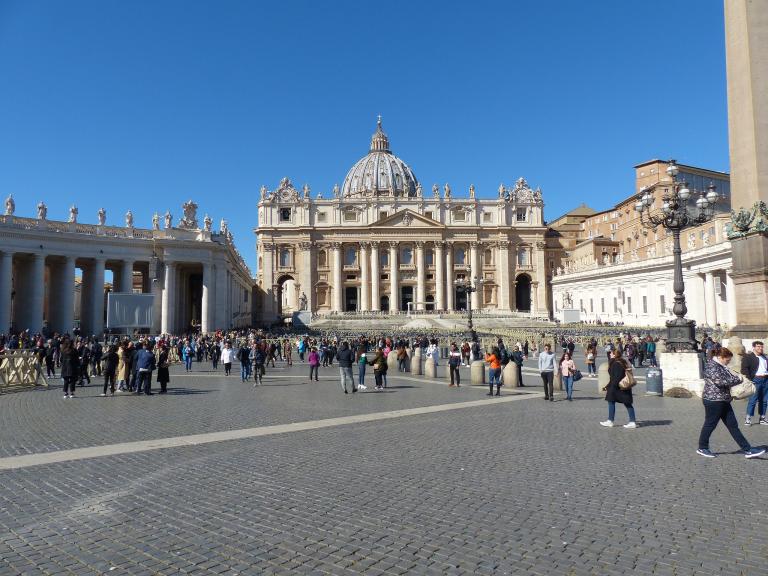 He's been out of view for quite a while now, but this is still a big story in the world of religion and beyond:
Deseret News:  "The former pope has died. What will happen next?  Pope Emeritus Benedict XVI died Saturday at age 95"
And here are some short items from a politically conservative and conservative Catholic point of view:
"Pope Benedict XVI Dies at 95"
"Benedict's Legacy: Dominus Ieusus"
"Benedict's Legacy: Jesus of Nazareth"
"Benedict's Legacy: Introduction to Christianity"
"No Love without Truth: Benedict XVI's Message to the World: Scholar Tracey Rowland reflects on the late pope's life and legacy."
(Parenthetically, the notion of "no love without the truth" really resonates with me.  Some seem to imagine that it's so important to be loving that we should mute the truth when it seems to be difficult.  I think, here, of John Gee's recent essay in Public Square Magazine:  "Misusing Eunuchs: Even the best of motives do not allow us to change the commandments or remove the crosses of others."
"Why Future Generations Will Celebrate Pope Emeritus Benedict XVI: Centuries hence, he'll be recognized for having buried the 'dictatorship of relativism' that so menaced the world in his time."
"The piety of Pope Benedict XVI and his passion for the truth"
I once participated in a meeting in Rome,  over which St. Pope John Paul II presided.  But, so far as I'm aware, I was never in the presence of his successor, Benedict XVI. (I don't think that the then Joseph Cardinal Ratzinger was present for that meeting in the Papal Basilica of Saint Paul Outside the Walls [San Paolo fuori le Mura].)   But I did have one interesting experience that involved Pope Benedict:
In early September 2006, I was over, with my wife, in Australia and New Zealand on behalf of the local area presidency of the Church of Jesus Christ of Latter-day Saints.  My tour involved multiple radio interviews and public lectures on Islam, as well as meetings with a number of regional and national Australian political leaders (including Kevin Rudd, who was at the time the shadow foreign minister for the Australian Labour Party but who began his first term as prime minister of Australia somewhat more than a year after our visit).
Anyway, while I was going about lecturing, Pope Benedict XVI, a former professor himself, gave a notable lecture at the University of Regensburg, in Germany, where he had once taught theology.  It's actually a very serious talk.  But he seems, I think, to have forgotten that he was no longer merely an obscure academic, and a portion of his remarks caused enormous offense among many Muslims and, sadly, provoked violence and even a few murders (of nuns, as I recall).  So I began to be asked about what he had said and, at first, I could only respond based upon what was appearing in the newspapers and in the broadcast media.  Finally, I managed to get onto the Vatican website and to find an official English transcript of what he had said, as well as, most helpfully, the actual text of the remarks that he had delivered in German at Regensburg.  Thereafter, during at least two and maybe three radio interviews, I found myself defending the Pope, arguing that the passage that had offended Muslims had been taken out of context and that he had by no means intended to anger Muslims or to insult Islam.  He had been making a subtle theological or philosophical point that did not lend itself to sensationalistic and sometimes rather unscrupulous media attention.  I found it ironic that I, a Latter-day Saint on a lecture tour for Church leaders in the Pacific, was spending not insignificant time defending the head of the Roman Catholic Church against irresponsible misreadings that sought to portray him as an enemy of the faith of hundreds of millions of Muslims.  My one criticism of the Pope regarding this incident was that, sadly, he should have been politically savvy enough, or sufficiently cynical, to foresee that a completely reasonable and substantive academic discussion would inevitably be demagogued by irresponsible journalists and unscrupulous agitators.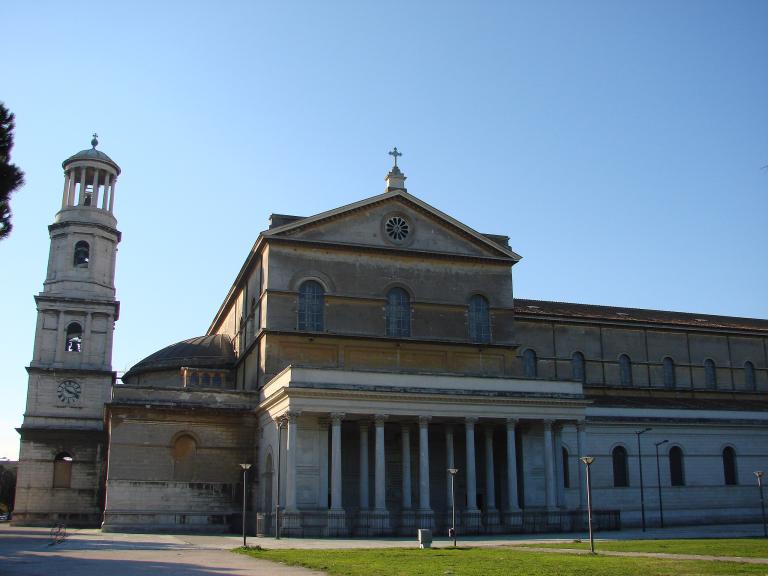 Finally, this is the night, alone of all the nights in the year, when it's clearly most appropriate to post "In Memoriam," by Alfred, Lord Tennyson (1809-1892), a poem that, set to music, is familiar to Latter-day Saints from the Church's official hymnbook:
Ring out, wild bells, to the wild sky,
   The flying cloud, the frosty light:
   The year is dying in the night;
Ring out, wild bells, and let him die.
Ring out the old, ring in the new,
   Ring, happy bells, across the snow:
   The year is going, let him go;
Ring out the false, ring in the true.
Ring out the grief that saps the mind
   For those that here we see no more;
   Ring out the feud of rich and poor,
Ring in redress to all mankind.
Ring out a slowly dying cause,
   And ancient forms of party strife;
   Ring in the nobler modes of life,
With sweeter manners, purer laws.
Ring out the want, the care, the sin,
   The faithless coldness of the times;
   Ring out, ring out my mournful rhymes
But ring the fuller minstrel in.
Ring out false pride in place and blood,
   The civic slander and the spite;
   Ring in the love of truth and right,
Ring in the common love of good.
Ring out old shapes of foul disease;
   Ring out the narrowing lust of gold;
   Ring out the thousand wars of old,
Ring in the thousand years of peace.
Ring in the valiant man and free,
   The larger heart, the kindlier hand;
   Ring out the darkness of the land,
Ring in the Christ that is to be.
This is a time of endings, of course.  But, soon, it will be a time of new beginnings, as well.  The New Year is about to begin.  And, I firmly believe, Joseph Ratzinger has now entered into a new life after decades of attempting to serve God in the best way he could. Requiescat in pace.