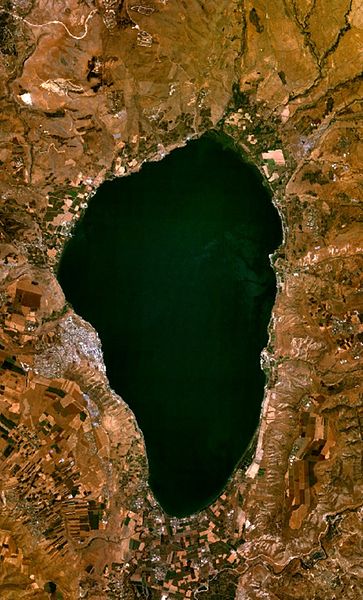 "Blessed are the merciful," reads the King James Version of Matthew 5:7, "for they shall obtain mercy."  (Matthew 5:7)
A few verses later, in the next chapter of the gospel of Matthew, a famous line in "the Lord's Prayer" reads as follows:  "And forgive us our debts, as we forgive our debtors" (Matthew 6:12).  An equivalent passage in the gospel of Luke has it this way:  "And forgive us our sins; for we also forgive every one that is indebted to us" (Luke 11:4).
Plainly, if you think about it, this prayer can be rather dangerous.  "For with what judgment ye judge, ye shall be judged: and with what measure ye mete, it shall be measured to you again" (Matthew 7:2, still within the Matthean text of the Sermon on the Mount).  Or, as the World English Bible renders the same passage, "For with whatever judgment you judge, you will be judged; and with whatever measure you measure, it will be measured to you."
Do we really want to be judged according to the standard by which we judge others?  Aren't we too often inclined to be strict and unforgiving with those around us, while being charitable and oh-so-understanding with regard to ourselves?  We often judge others rigorously by what they do, but ourselves by our good intentions.
Think of  Haman, in the biblical tale of Esther:  For some reason, he wanted to lead a murderous pogrom against the Jews.  Instead, he ended up being hanged upon the very gallows that he had built for the prominent Jewish man that he hated most particularly, Mordecai.
"And every nation which shall war against thee, O house of Israel, shall be turned one against another, and they shall fall into the pit which they digged to ensnare the people of the Lord."  (1 Nephi 22:14)
As the Lord himself has said of the Latter-day Saints in modern times:  "he who diggeth a pit for them shall fall into the same himself" (Doctrine and Covenants 109:25; see context).
Therefore is the kingdom of heaven likened unto a certain king, which would take account of his servants.

And when he had begun to reckon, one was brought unto him, which owed him ten thousand talents.

But forasmuch as he had not to pay, his lord commanded him to be sold, and his wife, and children, and all that he had, and payment to be made.

The servant therefore fell down, and worshipped him, saying, Lord, have patience with me, and I will pay thee all.

Then the Lord of that servant was moved with compassion, and loosed him, and forgave him the debt.

But the same servant went out, and found one of his fellowservants, which owed him an hundred pence: and he laid hands on him, and took him by the throat, saying, Pay me that thou owest.

And his fellowservant fell down at his feet, and besought him, saying, Have patience with me, and I will pay thee all.

And he would not: but went and cast him into prison, till he should pay the debt.

So when his fellowservants saw what was done, they were very sorry, and came and told unto their lord all that was done.

Then his lord, after that he had called him, said unto him, O thou wicked servant, I forgave thee all that debt, because thou desiredst me:

Shouldest not thou also have had compassion on thy fellowservant, even as I had pity on thee?

And his lord was wroth, and delivered him to the tormentors, till he should pay all that was due unto him.

So likewise shall my heavenly Father do also unto you, if he from your hearts forgive not every one his brother their trespasses.  (Matthew 18:23-35)
I think that some figures might help to give a bit of context to this parable, to flesh it out and maket:  A Jewish "talent" of the biblical period was approximately 43,620 grams of silver.  The fellowservant owed the first servant one hundred δηνάρια (denaria), translated in the King James Bible as "an hundred pence."  The Roman denarius was 3.64 grams of silver.  Note, therefore, the vast difference between the debt owed by the first servant to his master (a thousand talents, or 43,620,000 grams of silver) and the debt owed to that servant by his fellowservant (a hundred denarii, or 364 grams silver).
The words of the Nephite King Benjamin come readily to mind here, as they are preserved in the Book of Mormon:
"I say unto you, my brethren, that if you should render all the thanks and praise which your whole soul has power to possess, to that God who has created you, and has kept and preserved you, and has caused that ye should rejoice, and has granted that ye should live in peace one with another —

"I say unto you that if ye should serve him who has created you from the beginning, and is preserving you from day to day, by lending you breath, that ye may live and move and do according to your own will, and even supporting you from one moment to another — I say, if ye should serve him with all your whole souls yet ye would be unprofitable servants."  (Mosiah 2:20-21)
And, thereafter, King Benjamin's language grows even stronger:  "For behold," he says, "are we not all beggars?"  (Mosiah 4:19)
Therefore all things whatsoever ye would that men should do to you, do ye even so to them: for this is the law and the prophets.  (Matthew 7:12)
If, as the doctrine of the Restoration teaches, our goal in this life and beyond is to become like God, it seems that we might do worse than focusing on the fact that, among his many attributes, God is merciful.  I'll have much more to say, eventually, about the challenge give in Matthew 5:8.  But it's worth noting its context, where it seems to conclude and culminate a discussion of, well, mercy: