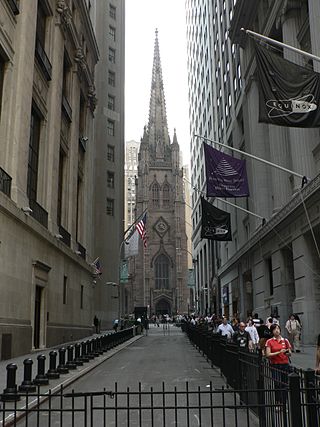 By now, you may have heard about this story:  "Church settles case with SEC over financial reporting: Ensign Peak Advisors, Church of Jesus Christ agree to pay penalty to settle investigation."
Although the episode has garnered national and international publicity, my sense is that most members of the Church of Jesus Christ of Latter-day Saints aren't paying much attention to it.  Which, from my perspective, is perfectly fine.
Still, some committed Latter-day Saint commentators do seem, in fact, to be a little bit upset about it.  I think that unfortunate.
And a small handful of obsessive critics appear to feel that my silence on the matter thus far represents one of the most scandalous things about it — which I think may well be true, but not in the sense they intend.  Why, they wonder, haven't I commented on this issue?
Where have you gone, Joe DiMaggio?
A nation turns its lonely eyes to you.
Woo, woo, woo.
What's that you say, Mrs. Robinson?
Joltin' Joe has left and gone away.
Hey, hey, hey.
Hey, hey, hey.
Well, a major reason for my silence is that I know little about the matter and have no particular interest in learning much more.  I have little or nothing to say.  I'm glad that there are accountants and tax attorneys out there.  I'm happy that they exist.  But I've never aspired to join their ranks.
My general attitude toward the issue is that it doesn't involve deliberate fraud but, rather, a disagreement about proper reporting of financial data.  Not substantive but procedural.  I don't claim to be an intimate friend of the Brethren, but I know many more of them than I ever expected to, and some of them I know much better than I ever thought I would.  I've also known a fair number of them who have now passed on.  And my impression of them is that they are scrupulously honest and very, very careful to obey the law.  I've seen many illustrations of their seriousness on this. at first hand.  They want to do things by the book — by which I mean according to the relevant legal codes, as well as according to the scriptures — and there is absolutely no disposition on their part to profiteer personally from their service in the Church.
But state and federal and international tax codes and financial regulations are voluminous and very typically rather arcane.  (I'm told, for instance, that test calls have been placed to the U.S. Internal Revenue Service about questions of personal taxes, finding that very different and sometimes diametrically opposite counsel has been given in many such cases by representatives of the IRS itself.)  So I'm not at all surprised to hear that, while Ensign Peak Advisors, on behalf of the Church, sought the best financial and legal advice they could get and probably believed themselves to be in full compliance with the rules, one or more staffers at the Securities and Exchange Commission might have viewed things differently.
Some critics of the Church were positively salivating at the possibility that the SEC might impose a devastating fine on the Church, or even altogether strip the Church of its tax-exempt status.  I even saw a few fantasies about the First Presidency going to federal prison.  Such critics were deeply disappointed at the five million dollar fine that was eventually imposed by the SEC.  It was "chump change," said one.  A mere "slap on the wrist," they lamented.  Five million dollars may be an enormous sum from the perspective of born peasants such as I — and I regret that that sum won't be going toward a temple or to humanitarian aid but, instead, into the voracious maw of the federal government of the United States — but it's pretty much part of the cost of doing business at the high level of finance that is involved in this case.  Anyway, the fact that the penalty was comparatively small may, I think, support my hunch that there just really isn't very much to this supposed scandal.
What would be really nice would be for someone who is accustomed to dealing with such rarified numbers to speak up and to explain what happened.  I hope, actually, that the Church itself will have more to say at some point, because I think that there's more that can be said on the Church's behalf and in its favor.  For example, I was involved in a virtual meeting three or four days ago in which the topic of the settlement with the SEC briefly came up.  One of the other participants in the meeting is a highly successful, remarkably bright, and very wealthy tech entrepreneur, a still relatively young Latter-day Saint who has launched at least three substantial companies and sold two of them for enormous sums.  He dismissed this issue as "a nothing burger," and said that the hysteria about it in some circles makes him despair at human stupidity.  And maybe that's the right reaction.
But I'm not the one to speak on the issue.  I'm no more a financier or an expert on finances than I am a gourmet cook — or, for that matter, a sea otter.
In the meantime, here are some calm statements on this little tempest:
"Church Issues Statement on SEC Settlement"
Deseret News:  "Opinion: The role of finance in a religious institution: From any objective standpoint, The Church of Jesus Christ of Latter-day Saints is a most astonishing case study in economic sustainability"
Public Square Magazine:  "Ensign Peak: Clarifying the SEC Announcement: Get facts on the SEC fine against Ensign Peak Advisors, the investment firm of The Church of Jesus Christ of Latter-day Saints, in this Q&A with securities attorneys."
Some critics, of course, are exercised about the fact that the Church even has a rainy-day fund; the fact that it's well-managed simply makes them still more indignant.  The question that a friend asked in that very same virtual meeting the other day would leave them completely unmoved:  "Why," he asked, "do such people think that it's immoral for the Church to invest its reserve funds in a mall, whereas it would be acceptable if only the Church were to earn a lower rate of return by putting its reserves in a bank that helps to build the very same mall."
Anyway, here's a 2018 Interpreter article that deals with Church finances:
"Through a Glass Darkly: Examining Church Finances," written by Larry T. Wimmer

Abstract: The Mormon Hierarchy: Wealth & Corporate Power is Michael Quinn's impressive response to a century of books and articles that have often distorted the finances of The Church of Jesus Christ of Latter-day Saints. This third volume in The Mormon Hierarchy series covers Church history from 1830 to 2010, and represents a staggering commitment. For 46 years Quinn has diligently gathered data on Church income, expenditures, taxation, and "living allowances" paid to Church leaders. The results are significant and engrossing, with but one possibly serious error. If you are interested in any aspect of the Church finances, the enormous effort required to bring us Wealth & Corporate Power may well be the final word. In Quinn's own words, it tells an "American success story without parallel."

Review of D. Michael Quinn, The Mormon Hierarchy: Wealth & Corporate Power (Salt Lake City: Signature Books, 2017), 597 pp., with appendices and index. $49.95.
I close, as I often do, with some examples of the toxic influence of theism and theists on our otherwise wonderful world.  As usual, these specimens are drawn from the almost infinitely capacious Christopher Hitchens Memorial "How Religion Poisons Everything" File™:
"Church's aid to Turkey, Syria totals more than $5 million: The Church is working with several organizations to send food, tents, medical supplies and clothing to earthquake victims"
"Family Gardens, Rural Clinic Renovations and Nightly Efforts to Feed the Hungry: Service from Latter-day Saints Around the World: Family garden kits curb malnutrition in Ecuador, Church members complete renovations to a rural health clinic in Fiji, and free meals are provided nightly to the underprivileged in Zurich"
"Die Kirche Jesu Christi der Heiligen der Letzten Tage spendet der  katholischen Hilfsorganisation "Incontro" in Zürich Nahrungsmittel und Hygieneartikel im Wert von rund 4'500 CHF."
"Church Resources Help Build Self-Reliance Among Florida's Latino Community: Mexican consul in Orlando meets with representatives from the Church of Jesus Christ and Catholic Charities to discuss collaboration"
"Perspective: Faith is a factor in good mental health. Why are so many people unable to see this?  We see what our culture primes us to see, even when it comes to the protective role of religion for LGBTQ youth"
"Studies Show Service Helps Teens Combat Depression and Anxiety: 'Service changed my life,' says teen whose participation in JustServe helped improve her self-esteem and mental health"
"WaterAid and the Church Help With Water Crisis in Eswatini, Africa: Efforts help build community reliance while combating the water crisis in the Lubombo province of Eswatini"
I feel that a note is warranted about the first item, above:  After the old FARMS had come in under the aegis of Brigham Young University, when I was still actively involved with it and its successor organization, the Neal A. Maxwell Institute for Religious Scholarship, I learned something about the way the University manages funds.  We could count on a 5% annual return from the FARMS/Maxwell endowment.  In some years, the endowment would actually do better than 5%, but in some years it would do worse.  So 5% was the annual return that we were told to expect on average.  If we had a million dollars in our endowment, which sounded like a stratospheric sum to a bunch of academics in relatively modest personal financial circumstances, we could count on $50K per annum as a return, which is a heck of a lot less.  We could, of course, spend down the principal, but that seemed unwise and imprudent for an organization that was trying to function for the long haul.  Being otherwise unaccustomed to big numbers in high finance, I apply that rule to other such endowments when I want to understand them.  Accordingly, when I see that the Church was able to give five million dollars to earthquake victims in Syria and Türkiye, my mind immediately jumps to the fact that this amount represents an annual interest of five percent on an endowment of one hundred million (100,000,000.00) dollars.  It takes a lot of principal to generate a relatively small amount.  So, if one wishes to preserve the principal so as to be ready to help again next year, one must live within one's means.  And if one wishes to be able to help even more next year, one must grow one's principal.