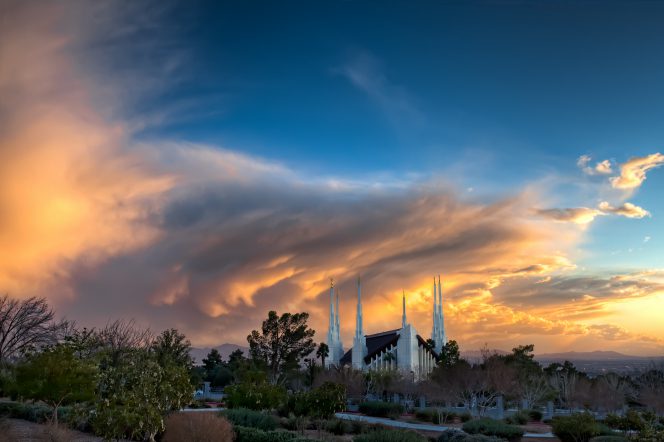 First, though:  A link to this talk, which was presented on Saturday, 25 October 2014, at the Interpreter Foundation's 2014 Temple on Mount Zion Conference, went up today on the Foundation's website:  Conference Talks: "Enthroning the Daughter of Zion: The Coronation Motif of Isaiah 60-62," given by Carli Anderson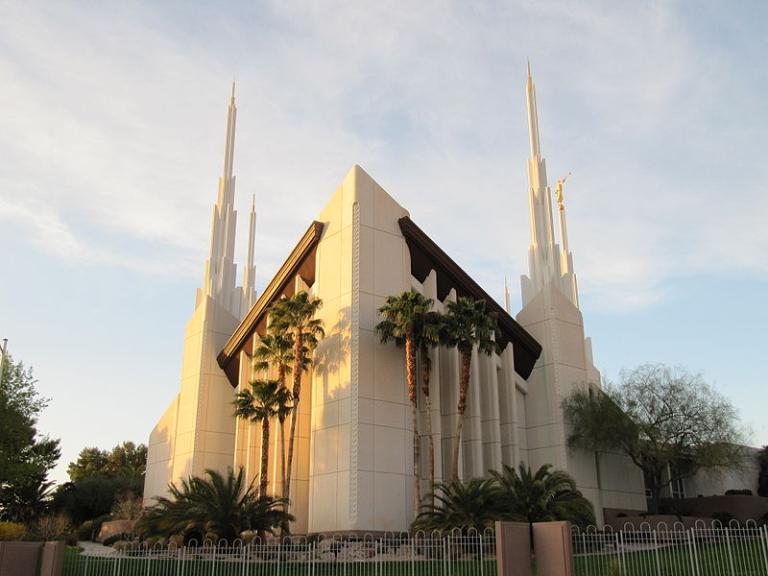 In connection with the Interpreter Foundation's pending "Six Days in August" film project, I've recently finished re-reading Thomas G. Alexander, Brigham Young and the Expansion of the Mormon Faith (Norman: University of Oklahoma Press, 2019).  I'll shortly sit down with Professor Alexander, a longtime friend, for a filmed interview in connection with the film venture.  In the meantime, here are a few of the passages that I marked in the book.  It seems appropriate to think about Brigham Young here in St. George, where, in his last years, he like to spend the winter because of its relative warmth (which is not especially evident at the moment) and where, very near the end of his life, he saw the first temple completed and dedicated in Utah:
From Chapter 8 ("Sermons")
Young insisted that salvation is virtually universal.
[H]e also spoke on the need for compassion during mortality. He gave sermons in which he said the Lord expected husbands to treat their wives and families with kindness and love. In December 1858 he said, "when a man married a wife, he took her for better or for worse, and had no right to ill use her."
All too often, critics of Brigham Young have assumed that he controlled the Latter-day Saints through fear, coercion, and violence. We should understand, however, that these methods can control a people only if they have no way of escaping the system. In Utah, most of those who wanted to leave the territory generally either did so, or they remained and fashioned their lives according to their own persuasion.

The stories Young told and the precepts he taught led those who believed to love a man they called Brother Brigham.
From Chapter 11 ("Cooperation, Expansion, and Black Hawk"):
Young also recognized that beyond the Relief Society, women could play important roles in building God's kingdom in other ways. He thought it ludicrous that big, able-bodied men should tend store counters as clerks. Women, he said, could do such work. He also recognized the intelligence of women, encouraging them to secure educations as doctors and lawyers, and as the telegraph spread north and south throughout Utah, he encouraged women to work as telegraphers. Such an attitude, sexist perhaps by twenty-first-century standards, was clearly progressive in the nineteenth century. In addition, although Young considered the man as head of the family, he insisted that the husband and father must earn the respect of his family. Women, he said, need not follow or obey an abusive or unrighteous husband. As a result, he allowed women to divorce quite freely. Young and other church leaders also supported the proposal for women suffrage. Mormon women worked diligently on this project, which bore fruit in Utah as the legislature approved a measure in 1870 and non-Mormon acting governor Samuel A. Mann signed the legislation.
From the second-to-last chapter (Chapter 12, "The Final Years"):
As construction of the temple [in St. George] testifies, although some authors have considered Young an extremely pragmatic leader, he was also deeply religious.
Young appreciated the support of friendly non-Mormons like [Thomas] Kane, but he also believed that women could assist in the church's work, and in addition, they had an important role to play in the economic and political life of Utah Territory and the church. With Young's encouragement, and the active lobbying by Latter-day Saint women, women in Utah achieved a degree of political power shared only by women in Wyoming at the time. At the ratification of the U.S. Constitution, women who owned property in Massachusetts, New York, New Jersey, and Rhode Island could vote, but the state legislatures soon took that right from them. In 1870 Utah's gender composition was quite different from Wyoming's. In Utah women made up 48 percent of the population, whereas in Wyoming they made up only 20 percent. Several eastern and midwestern congressmen led by George W. Julian of Indiana had argued that if women could vote in Utah, they would overthrow Utah's polygamous leadership. Young knew they were wrong, and he urged the legislature to grant suffrage to Utah's women. His counselor, George Q. Cannon, published editorials in the Deseret News championing the cause of women as a progressive measure. "With women to aid in the great cause of reform," Cannon wrote, "what wonderful changes can be effected!" Utah women—led by Charlotte Ives Godbe, Young's stepdaughter, and Mormon women Emmeline B. Wells and Sarah Kimball—lobbied aggressively for the reform by holding rallies and urging acting governor Samuel A. Mann to sign the bill that granted women the vote after the legislature passed it. He did so on February 12, 1870, and among the first women to vote was Seraph A. Young, an attorney and Brigham Young's grandniece. The U.S. Congress would abolish women's suffrage in Utah seventeen years later with the Edmunds-Tucker Act of 1887, but, responding to the will of the people, the Utah Constitutional Convention restored woman suffrage at statehood in 1896.
From the last chapter (Chapter 13, "Some Final Thoughts"):
[H]e served as host to numerous prominent travelers who passed through Salt Lake City. Sojourners included Sir Richard Burton, Jules Rémy, Solomon Nunes Carvalho, Mark Twain, Ulysses S. Grant, William T. Sherman, Ralph Waldo Emerson, Horace Greeley, and Tom Thumb.  Goodwin's Weekly on April 4, 1914, reported that during his conversation with Tom Thumb, the little man remarked, "I cannot understand polygamy." We see Young's ready wit in his reply, "Neither could I when I was your size."

Young's attitudes and actions about women proved important in promoting their activity in the church and the larger community. Although his ideas seem antiquated today, in the nineteenth century, they were progressive. Giving women the responsibility for their own Relief Society, supporting women's political activity, and encouraging women to study medicine, law, telegraphy, sales, and other professions was extremely important for their progress and for the health of the community.

Some churches that were organized or flourished during the Second Great Awakening have survived just as the LDS church did, while others have died out or have left only vestiges of themselves. Significantly, none of these churches experienced the persistent persecution the Mormons endured during the nineteenth century. Absent the strong, gifted, and indeed, inspired leadership that Brigham Young gave the Saints, the Church of Jesus Christ of Latter-day Saints might well have died out as well. Faithful members loved Brigham Young, and they willingly followed him into the Indians' land, the Mormons' considered wilderness, to build towns. Most remained faithful despite continued persecution because they believed in his message and his leadership.
Posted from St. George, Utah