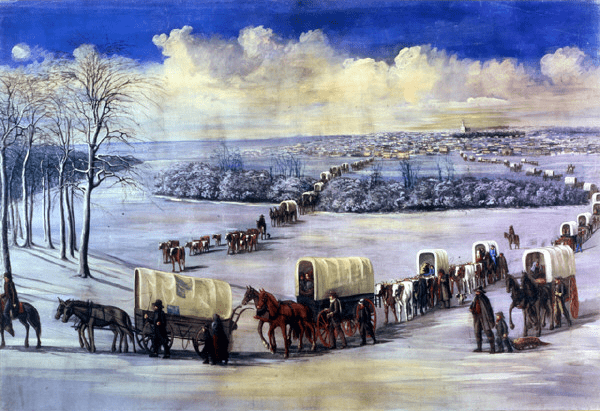 We had lunch today at the home of friends who live here.  The husband is a Ph.D. computer scientist now retired from Lawrence Livermore National Laboratory in northern California, and they have traveled with us on at least a couple of occasions.  They generously gave me a pair of books, one of which is a biography of a couple of his ancestors:  Wayne Borrowman, John and Agnes Borrowman: A Story of the West (Las Vegas: no publisher, no date).  The author of the book opens his preface, which is entitled "My Approach," with an amusing description:
John and Agnes Borrowman are like very smart Forrest Gumps of the Old West:  They appear in almost every important scene, but wander through oblivious to the import of the moment.  (xiii)
John Borrowman (1816-1898) was born in Scotland but was brought to Canada when he was four years old.  He converted to the Church of Jesus Christ of Latter-day Saints in 1840 and was promptly disinherited by his father, who thereafter banned even the mention of his name.
My host specifically called my attention to an account in the book that occurs during one of John Borrowman's missions on behalf of the Church.  It dates to mid-1844:
Enemies of the Church had been trying to murder Joseph Smith for years, calculating that his death would either bring about the end of the Mormon movement or leave its followers in the hands of more accommodating leaders.  Joseph knew of the plots against him and selected his brother Hyrum as his successor, and Hyrum was sustained as second, or associate, president of the Church.  This meant that Hyrum was acting president of the Church when Joseph was not around.  Joseph also sent men out in search of a new gathering place. . . .

Joseph went to Carthage [Illinois], was jailed for treason and murdered in prison on June 27, 1844.  Hyrum bravely chose to die at his brother's side.  The brothers' martyrdom left turmoil in its wake.  Their brother Samuel died a few days later [as the result of pursuit by a mob]; their brother William had proven himself too unreliable to run the church.  Rumors swept through Nauvoo [Illinois] and out to Church branches like wildfire.

Church members around the world wondered whom to follow and what to do.  Back in Canada, members in the Warwick Branch wondered what would happen.  Nauvoo looked like a mess from 600 miles away in an age of communication by foot. John's life sketch includes the following account:

He was traveling on foot one day, in an open prairie country with his companion, James Park (a cousin of the woman he later married).  It was at the time when Brigham Young was called as President of the Church.  The two companions were conversing with each other and wondering if Brigham Young was really the right man for the leadership role, when suddenly they noticed a strange man walking with them.  He started to talk to them and said, "You were wondering about Brigham Young.  I want to tell you that he is the right man in the right place."  They asked him where he came from, as they had not seen him come.  He replied, "You did not see me come and you will not see me go."  John Borrowman made up his mind that he would certainly see him go when he did go, so kept his eyes fastened upon him.  They came to a stream, and John glanced down to see where to step.  In the instant his eyes were taken from the stranger, the man disappeared.  John Borrowman and James Pollack Park always thought that this personage was John the Revelator.  (25-26)
Of course, in supposing the stranger to be John the Revelator, Borrowman and Park were only speculating; the stranger evidently didn't identify himself.  Others might have speculated that he was one of the so-called "Three Nephites."  But there is little basis for either speculation.
Another note:  Technically, although Brigham Young was the president of the Council of the Twelve Apostles at the death of Joseph Smith and thus became the leader of the Church of Jesus Christ of Latter-day Saints when the Twelve became the Church's presiding quorum, he didn't actually become the president of the Church in our usual sense of that term until 5 December 1847, when the Twelve voted to create a new First Presidency.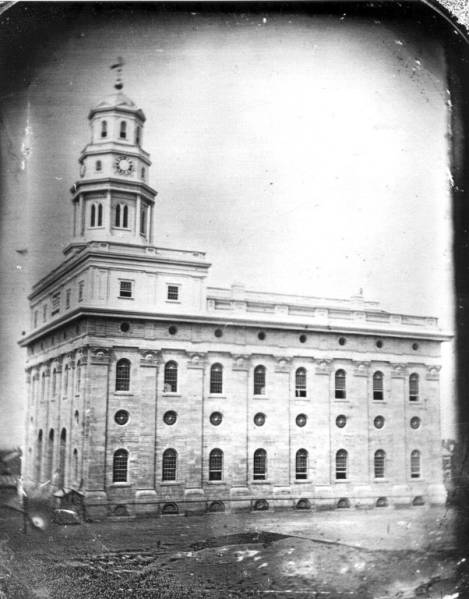 If you've been following my blog at all closely for any length of time, you will yourself have discovered what some of my more astute critics have long maintained:  Its principal themes are (1) dishonest personal smears of people who don't share my religious views and (2) food.  That first theme, of course, is continually illustrated in every blog entry that I post.  Perhaps, though, I need to make my second focus more brazenly obvious.  So here are some recommendations that are based upon my recent culinary adventures:
We had dinner the night before last with some of our friends at Benja's Thai Garden.  We've also eaten on prior visits here at the other St. George Benja location, Benja Thai & Sushi.  Thai cuisine is one of my favorites, and these restaurants serve up really good food.
On the first night of this trip, we went out to dinner with local and visiting friends at the Pig's Ear American Bistro in Hurricane.  I enjoyed it very much.  I had never had Portobello mushroom fries before, and they were excellent.
The St. George area has come a long way from my childhood visits, when the main drag (now, at least, called "St. George Boulevard") was almost all there was here — a long string of gas stations and motels, punctuated by Dick's Café and the Big Hand Café and a few fast-food outlets.  And a quality restaurant in Hurricane?  (Pronounced hurkin, by the way.)  Amazing.
I really like the Early Bird Special at Market Street Grill, with either salmon or halibut.  I love their sourdough bread.  And I still consider Market Street's clam chowder the best I've had, anywhere.
On the Big Island of Hawaii, we met up with a fairly large group of visiting friends at Merriman's, in Waimea.  Very, very good.  I had ahi that I really liked.  And the shrimp appetizer was spectacular.
And this was a curious one:  The Sweet Cane Café, in Hilo on the Big Island, was an unpretentious but pleasant discovery.  I enjoyed their surprising use of cassava in place of hash brown potatoes.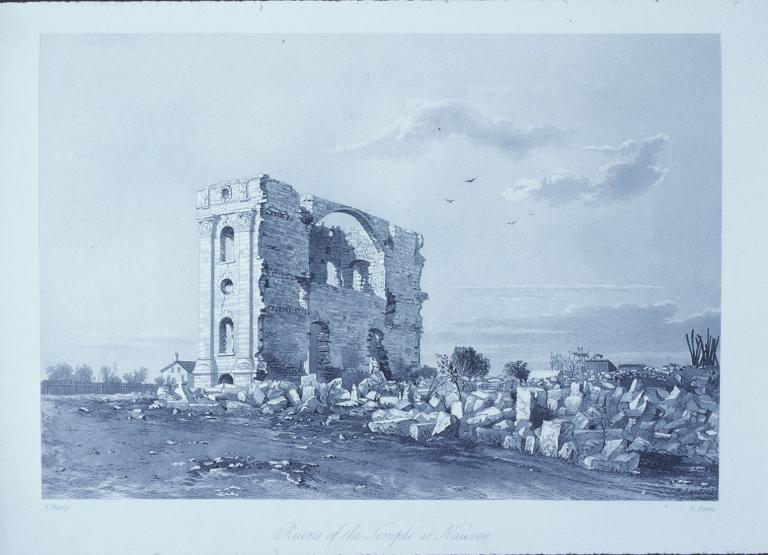 In light of the lines immediately above, the funny thing is that I'm not even remotely a "foodie."  I don't watch cooking shows, I don't read food magazines, my cooking skills extend only as far grilling shredded cheese on a store-bought tortilla, and, left to myself, my eating out would be limited to the occasional Nacho Cheese Doritos® Locos Taco, protein-style double cheeseburgers at In-n-Out, and mushroom burgers at Five Guys.  But I won't deny that I enjoy good restaurants when other people want to go to them.  And when I can recommend a good place to the readers of this blog, I see no reason not to do so.  I want good restaurants to thrive.
Posted from St. George, Utah