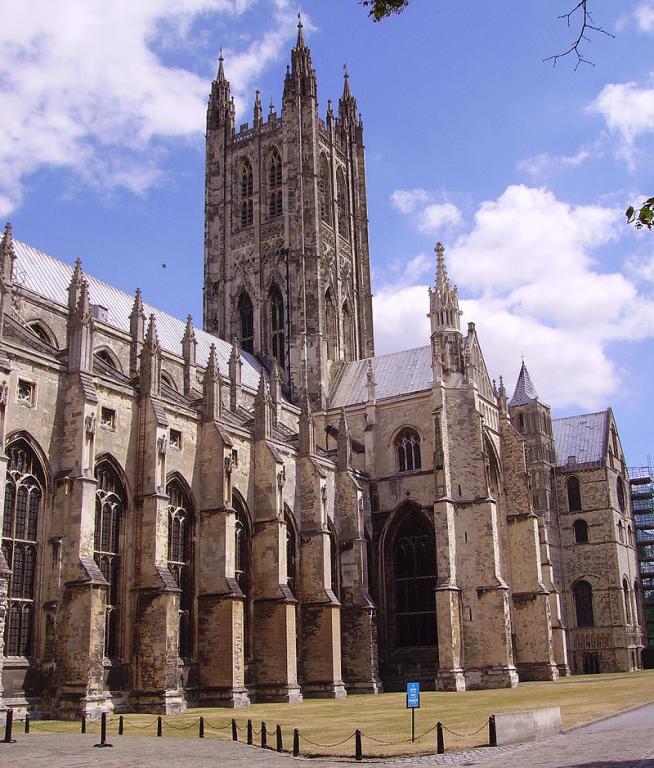 Conditions for posting online haven't been ideal in my case over the past several hours, so I apologize for my tardiness in drawing attention to these two new articles from the Interpreter Foundation:
"Twenty Years After "Paradigms Regained," Part 2: Responding to Margaret Barker's Critics and Why Her Work Should Matter to Latter-day Saints," written by Kevin Christensen
Abstract: Here I address specific criticisms of Margaret Barker's work. First, I set the stage by discussing Thomas Kuhn's The Structure of Scientific Revolutions as a map and compass for navigating this kind of controversy. I show how his observations cast light on debates about Jesus in the Gospel of John, which in turn resemble present debates. In this context, I then consider some notable criticisms of Barker's work as "not mainstream" and consider an instructive appreciation of Barker by Father John McDade in his "Life of Jesus Research." I then respond in detail to a recent BYU Studies essay that was critical of Barker's work.
"Interpreting Interpreter: Responding to Barker's Critics," written by Kyler Rasmussen

We took our friends for malasadas in Lahaina this afternoon, and then up to the venerable Lahainaluna school above the town.  Lahainaluna was established in 1831, and one of its first students was Jonatana Napela (1813-1879), the Native Hawaiian attorney, judge, and early Latter-day Saint convert who helped George Q. Cannon to translate the Book of Mormon into the Hawaiian language.  Thereafter, just before heading to the airport at Kahului, we drove up to visit the tiny old Latter-day Saint chapel in the Kula district, on the lower slope of Haleakalā.  It is, in my view, a holy place, closely linked to, among others, George Q. Cannon and the very young missionary Joseph F. Smith, and I've tried to drop by the chapel every time I've been on Maui.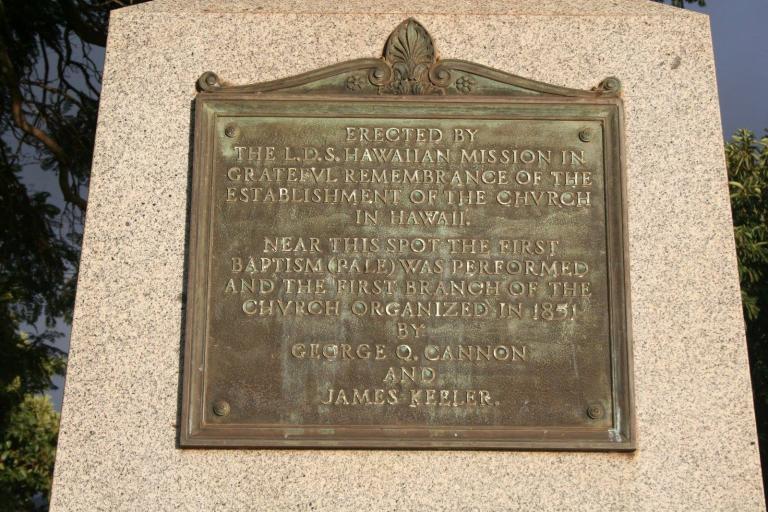 In 1920 and 1921, Elder David O. McKay, who had been serving as a member of the Quorum of the Twelve Apostles since 1906, undertook an assigned around-the-world tour on behalf of the Church of Jesus Christ of Latter-day Saints in company with Hugh J. Cannon.  His experience on the tour would later serve Elder McKay well during his own tenure as president of the Church from 1951 until his death in 1970.
At one point, Elder McKay and his party were on Maui.  The group included not only Hugh Cannon (a son of the late George Q. Cannon, who had served as a counselor to four Church presidents), the Hawaiian mission president E. Wesley Smith (a son of Church president Joseph F. Smith, who had just died on 19 November 1918), Elder Samuel H. Hurst, and a Hawaiian elder named David Kailimai.  As I've already indicated, George Q. Cannon had been one of the original Latter-day Saint missionaries in Hawaii, and, with Jonatana Napela, had translated the Book of Mormon into Hawaiian.  Joseph F. Smith had also served as a young missionary in the earliest years of the Hawaiian mission.  Both George Q. Cannon and Joseph F. Smith had learned fluent Hawaiian and had become unusually close for their entire lives to the Hawaiian people.
While on Maui, Elder McKay's group visited Pulehu, in the Kula district on the lower slope of the great volcano Haleakala, where, in 1851, George Q. Cannon had baptized his very first converts and organized the first Hawaiian branch of the Church.  This was sacred ground to Elder McKay and the others — and, as one Latter-day Saint family told me one Sunday afternoon on the Pulehu chapel grounds, it remains sacred to many Church members there still today.  (Some, I'm told, hope that a small temple will someday be built on Maui, and that, if so, it will be built at Pulehu.  For various reasons, I don't expect that.  But it would be very nice.)
E. Wesley Smith recalled an event at Pulehu as follows:
While there Elder McKay felt impressed with a desire to offer a prayer to the Lord in the spirit of thanksgiving for the privilege they had of being there, and for the many . . . who had embraced the Gospel.  We bowed in prayer, Elder McKay being mouth.  It was a moment never to be forgotten, for indeed the spot is sacred.  Elder McKay said, "I feel certain that President Cannon and President Joseph F. Smith are near for the veil was very thin."  Elder [Hugh J.] Cannon was deeply impressed, and with tears filling his eyes and in a choked voice said, "There was no veil."
The group told about their experience to a group of Latter-day Saints in the Wailuku chapel later that night, 8 February 1921.  One of those in attendance in that meeting, J. Pia Cockett, recorded what he heard in a notebook:
While he [Elder McKay] was praying, the Hawaiian Elder [David Kailimai] was privileged to see in a vision two hands clasped in the form of greeting.  He thought Cannon and Hurst were shaking hands.  He opened his eyes and saw they were apart.  He closed his eyes again and after the prayer he told what he had seen.
It was at that point that Elder McKay made the statement quoted above, about Presidents George Q. Cannon and Joseph F. Smith being near and the veil being very thin.
For many years, J. Pia Cockett was under the impression that the clasped hands that Elder Kailimai had seen in vision were those of George Q. Cannon and his son Hugh.  In 1936, however, when President McKay — who, by that time, was second counselor in the First Presidency of the Church — was back in Hawai'i on a return visit, Brother Cockett recalled the story in President McKay's presence and President McKay corrected him, saying, "Those hands were the hands of the two fathers, George Q. Cannon and Joseph F. Smith, in the presence of the two sons, Hugh J. Cannon and E. Wesley Smith."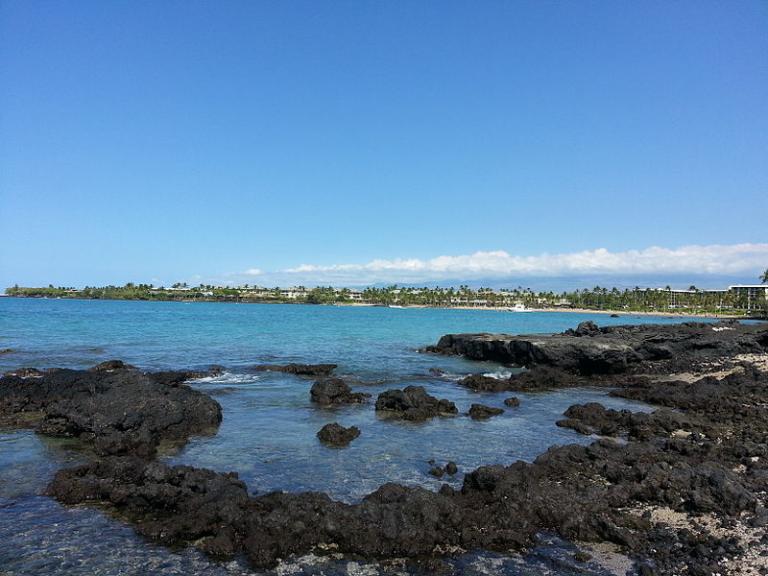 And now, finally, I provide you with a harrowing quintet of outrages against all decency that I've recently drawn from the Christopher Hitchens Memorial "How Religion Poisons Everything" File©:
FanNation:  "Vikings defensive tackle Khyiris Tonga is on a mission: The Vikings defensive tackle is emerging as a key piece — but he wouldn't be here at all if not for a family and a mission that shaped his life."
glassdoor:  "Best Places to Work 2023" (see number 23)
Higher Ed Dive:  "Religious colleges should lean into their identities, leaders say: At an ACE event, faith-based colleges discussed problems dogging higher ed — like accessibility and completion — in a religious context."
Billboard:  "YoungBoy Never Broke Again Is Considering a Mormon Baptism: In a new Billboard cover story, the rapper discusses his time spent with Mormon missionaries."
"Satellite Bishops' Storehouse in Maui, Hawaii, Helping Those in Need as Food Costs Soar: Service is part of ministering and teaching self-reliance"
Posted from Waikōloa, Hawai'i Island, Hawai'i