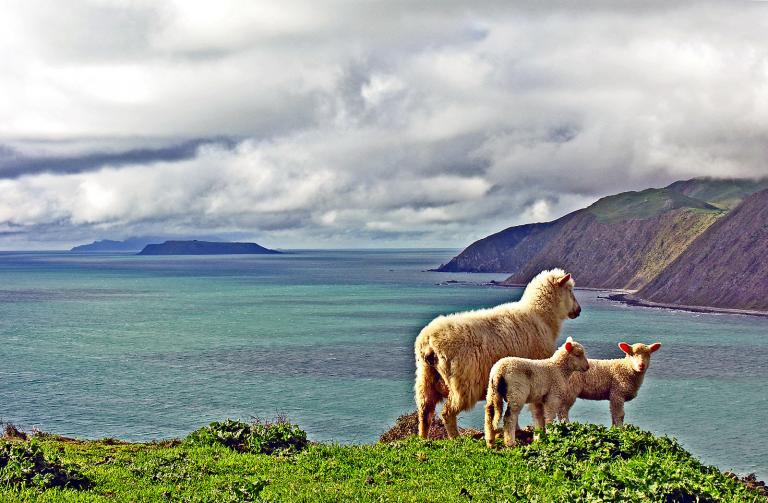 A new article, this one a review article, has been published in Interpreter: A Journal of Latter-day Saint Faith and Scholarship:
"In New Zealand: Even More Faithful Latter-day Saints," written by Louis C. Midgley
Review of Selwyn Kātene, ed., Let Their Light So Shine: Mormon Leaders in New Zealand (Wellington, NZ: Huia Publishers, 2021). "Foreword" by Charles A. Rudd (pp. vii–viii); "Preface" by Peter Lineham (p. ix–x); "Introduction" by Selwyn Kātene (pp. 1–3); "Contributors" (pp. 215–18); "Glossary" (and "Mormon Terms") (pp. 219–21); "Index" (pp. 222–30). NZ $30.00 Hardbound.
Abstract: This is a review of the third in the series of books of essays on what Selwyn Kātene again calls "Mormon Leaders in New Zealand." This volume as at least as excellent, if not even better, than the other two volumes, which received very favorable reviews. Every effort must be made to preserve and publish an accurate history of the Church of Jesus Christ of Latter-day Saints in New Zealand/Aotearoa. Such effort is to be praised, especially when it is set out in such a handsome and exceptionally well-edited and published version as one finds in this entire valuable series. Despite this and the two other previous volumes in this series, there are yet more Latter-day Saints whose stories of faith and dedicated service in building the Kingdom of God in this beautiful land must be told in future volumes of this truly remarkable series.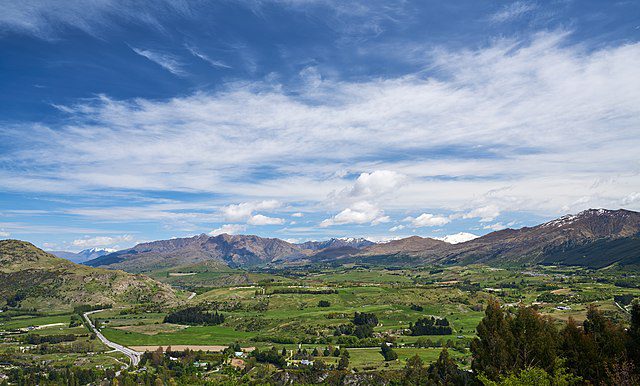 Please permit me to recount one of my own experiences from a visit to New Zealand quite a few years ago.  First, though, a preliminary note:
As I've said here on several occasions, I grew up in a part-member family in southern California.  My mother was a fairly marginal member of the Church of Jesus Christ of Latter-day Saints who had grown up in St. George.  My father was a nominal Lutheran who had been born and raised in an immigrant Scandinavian family in rural North Dakota.  I began to interest myself in the Restoration as an early teenager, largely on my own.  (Eventually, I was able to baptize my father, and my parents became fully active in the Church, which led, among other things, to my father's serving in a bishopric and to our family's sealing in the Los Angeles California Temple.)
When I began to take an interest in the Gospel, I decided to attend early-morning seminary.  I think that it was probably there that I first encountered the well-known story of Elder Matthew Cowley (1897-1953), who served as a member of the Quorum of the Twelve Apostles from 1945 until his early and unexpected death.  As a very young man, Elder Cowley served as a missionary among the Māori of New Zealand, where he gained both a life-long love for Polynesians in general and for the Māori in particular and where he evidently gained a remarkable mastery of the Māori language.  He continued to be involved with New Zealand and its people for the rest of his life, and also gained a reputation as a worker of miracles among those very faithful people.
Anyway, I was once over in New Zealand giving lectures and firesides on the North Island and being taken around by none other than Professor Louis C. Midgley and his wonderful wife, Ireta.  (They were serving as CES missionaries there, directing the Lorne Street Institute of Religion in Auckland.)  At one point, we attended Sunday services at a Latter-day Saint ward — sadly, I can't remember where it was — which included participation in a high priests group meeting after the conclusion of sacrament meeting.  We were all seated around a large seminar-style table (perhaps in a high council room) waiting for the meeting to start.  Or maybe it was when Professor Midgley and I were asked to introduce ourselves.  Many if not most of those around the table were Māori.
One of the men at the table asked me, "Do you know who the man is who's sitting next to you?"  I replied that no, I didn't.  "Have you ever heard the story of Matthew Cowley raising a young Māori boy from the dead?"  I said that yes, I was very familiar with that famous story.  "Well," he said, pointing to the sixtyish-looking gentleman at my left, "that's the boy."  "And sometimes," one of the other Māori brethren chipped in, inspiring laughter all around the table, "we wish he hadn't."
I was astonished.  The story of Matthew Cowley and that Māori boy was a piece of almost-legendary Church history with which I had never imagined having direct personal contact.  But I did.
I'm really, really looking forward to returning to New Zealand next February.  Please consider joining me.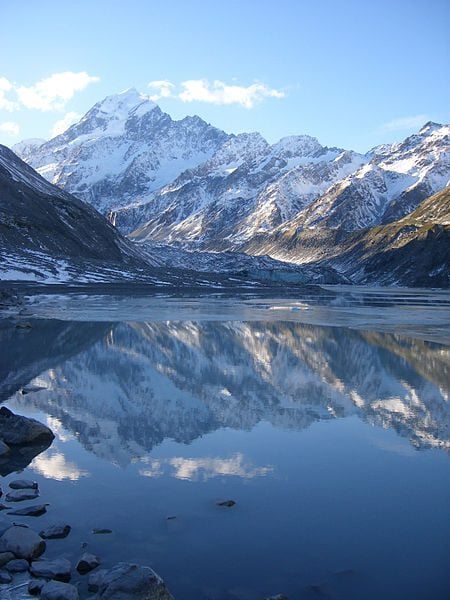 I now conclude the quotation from Alister McGrath, Darwinism and the Divine: Evolutionary Thought and Natural Theology, The 2009 Hulsean Lectures, University of Cambridge ( Oxford: Wiley-Blackwell, 2011) that I began yesterday in my blog entry "Joseph Smith and the Architecture of Genesis."  Frankly, this passage won't be fully comprehensible unless you're acquainted with the first part of the quotation, which I shared yesterday:
It will be clear that Dawkins and Noble represent the functional status of genes in completely different ways.  The same limited scientific information is interpreted in totally different manners: in both cases, however, what is essentially a metaphysical interpretation of the gene is being presented as scientific fact, as if it were on the same level as empirical statements.  Dawkins and Noble cannot both be right.  Though both base themselves on the same observational statement, they import and impose quite different metaphysical assumptions upon it.  Their statements are thus empirically equivalent, having equally good grounding in observation and experimental evidence.

So which is right?  How could we decide which is to be preferred on scientific grounds?  As Noble observes, "no-one seems to be able to think of an experiment that would detect an empirical difference between them."  The question of the metaphysical presuppositions and consequences of evolutionary thought is entirely legitimate, and is of considerable interest.  Nevertheless, it is important to be clear that discussion of this issue is often muddied by confusion over the status of the metaphysical dimensions of evolutionary thought.  The challenge facing anyone interested in reflecting on the cultural, religious, ethical, and theological implications of biological evolution is to separate the observational evidence from the accumulated detritus of metaphysical speculation.  (39)