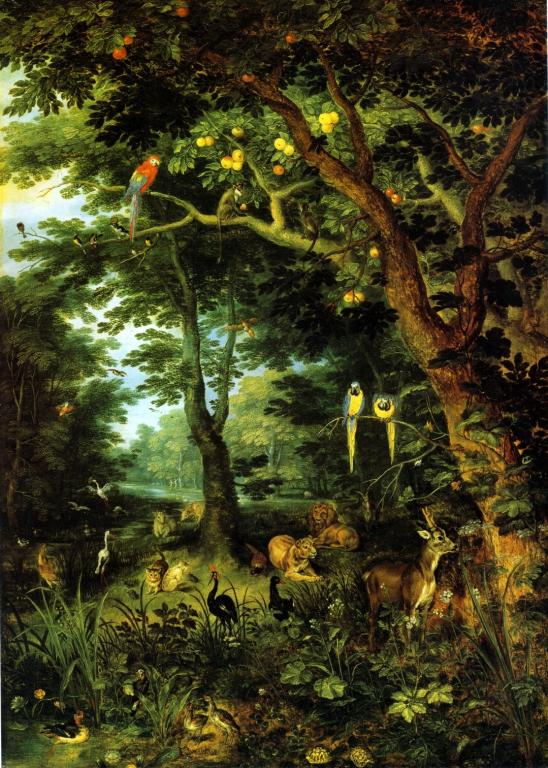 More than a few of you, I think, will find this enjoyable:
Conference Talks:  "Joseph Smith and the Architecture of Genesis," presented by David Calabro
Dr. Calabro's interesting remarks were originally delivered on 25 October 2014 at the Interpreter Foundation's 2014 Temple on Mount Zion Conference.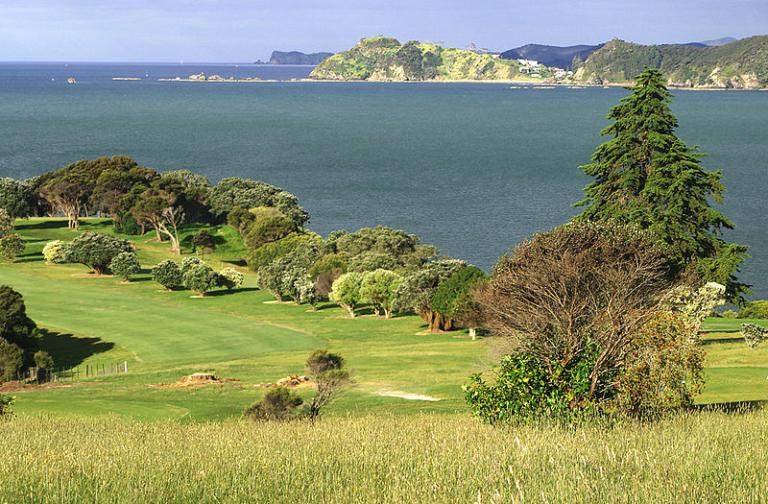 And, speaking of Genesis, how about a visit to Eden?  The folks at Bountiful Travel want me to mention this trip so that people out there will be aware of it.  It's coming up in just a little under a year:
New Zealand / Australia Cruise

13 DAY CRUISE
Sail with Daniel Peterson as he enlightens and uplifts our group with his informational lectures on sea days. Join our private tours at the ports to make the most of this incredible journey. This is a small-group tour limited to 30 people so you will want to book soon.

Explore Auckland Museum with its amazing Polynesian artifacts as well as Harbour Bridge, Viaduct Basin and Westhaven Marina. Learn about the earthquake that destroyed the city of Napier in 1931 and discover the unique Art Deco style they used to rebuild this unique city. From Picton, take a small boat wildlife tour to Marlborough Sounds and visit Motuara Island, a kiwi nursery and bird sanctuary. Along with its beautiful city center, Wellington offers Te Papa—New Zealand's National Museum, Zealandia and the Karori Sanctuary. Visit Larnach Castle, the Toitú Otago Settlers Museum and the Royal Albatross Centre in Dunedin. Savor onboard evening shows, endless gourmet delights, and private lectures from Dan. Join our adventurous LDS group as we create memories to last a lifetime.

Small Group Tour: Group Size Limited to 30 People – Book Soon!
Now, I don't want to dampen anybody's enthusiasm for this tour, but I've read online that Peterson is not only one of the nastiest people alive but a complete buffoon.  Still, Aotearoa or New Zealand is such a wonderful place that even Peterson probably can't ruin it.  And, anyhow, he doesn't get paid for these junkets beyond simply being compensated for his and his wife's expenses — which may well rank him as one of the most dimwitted folks alive, even beyond being a depraved monster — so it's not as if you'll be depositing money in his corrupt Swiss bank account should you sign up.  This will, I think, be Peterson's fourth or even fifth trip to New Zealand.  Or something on that order.  And yet the country has survived.  And participants on this cruise may survive, too.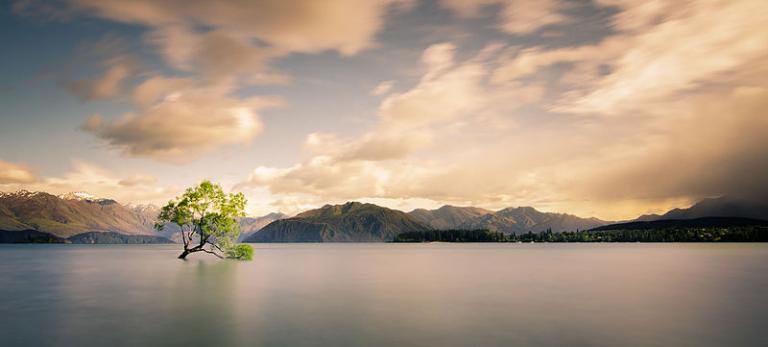 And, of course, thinking about Genesis also gets me, fairly often, to thinking about evolution, which (sometimes) gets me to thinking about Richard Dawkins.  In which context, I like the passage below from Alister McGrath, Darwinism and the Divine: Evolutionary Thought and Natural Theology, The 2009 Hulsean Lectures, University of Cambridge ( Oxford: Wiley-Blackwell, 2011).  A word about the author:  Formerly (well into his university studies) an atheist but now an ordained Anglican priest, Alister McGrath currently holds the Andreas Idreos Professorship in Science and Religion in the Faculty of Theology and Religion at the University of Oxford. He has earned three doctorates at Oxford — first, a D.Phil. in molecular biophysics, then a D.D. (Doctor of Divinity) in theology, and, most recently, a D.Litt. (Doctor of Letters) in intellectual history.
To illuminate the problem more clearly, we may consider a passage from [Oxford biologist Richard] Dawkins's early masterpiece of Darwinian popularization, The Selfish Gene (1976).  This important and influential work supplements overt scientific description with a covert metaphysic, which represents genes as active agents in control of their own destiny and those of their hosts:

[Genes] swarm in huge colonies, safe inside gigantic lumbering robots, sealed off from the outside world, communicating with it by tortuous indirect routes, manipulating it by remote control.  They are in you and me; they created us, body and mind; and their preservation is the ultimate rationale for our existence.

The passage presents a completely defensible scientific statement — "genes are in you and me" — with a series of rather less defensible metaphysical assertions.  We are told, for example, that the preservation of our genes "is the ultimate rationale for our existence."  This is, however, simply a presentation of a "gene's eye view" — a hypothetical metaphysical way of interpreting scientific observation, which arguably reached its zenith in the early 1980s.  This approach conceived the gene as an active controlling agent, which could be regarded as "manipulating" the destiny of biological entities, including humanity.  Yet the empirically verified facts in this statement are limited to the brief statement that genes "are in you and me."  The rest is speculative.  Metaphysical presuppositions have been smuggled in, and portrayed as if they were scientifically verified facts.

The point becomes clearer by reflecting on the same paragraph, as teasingly rewritten by the Oxford systems biologist Denis Noble.  Noble retains what is scientifically valid and verifiable of Dawkins's prose.  Then, in a masterly piece of ideological subversion, he identifies and inverts Dawkins's non-scientific statements.  Noble playfully portrays genes as passive, where Dawkins depicts them as active.

[Genes] are trapped in huge colonies, locked inside highly intelligent beings, moulded by the outside world, communicating with it by complex processes, through which, blindly, as if by magic, function emerges. They are in you and me; we are the system that allows their code to be read; and their preservation is totally dependent on the joy that we experience in reproducing ourselves.  We are the ultimate rationale for their existence.  [pages 38-39]
[To be continued]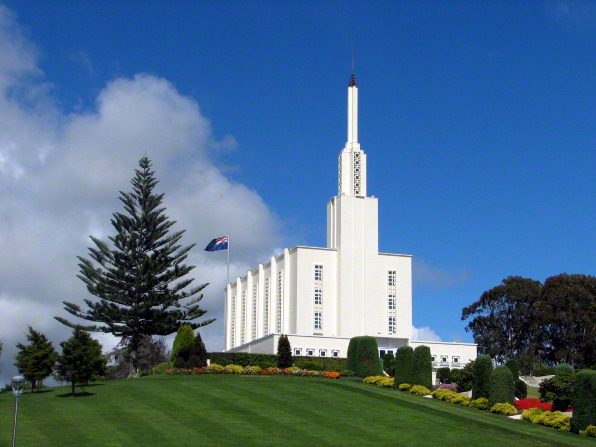 By the way and on a quite distinct topic, here's a new entry on the Neville-Neville Land blog that puts me in mind of Lewis Carroll's Through the Looking-Glass and What Alice Found There: "Rian Nelson posts antisemitic comments; Jonathan Neville blames Daniel Peterson for pointing this out"