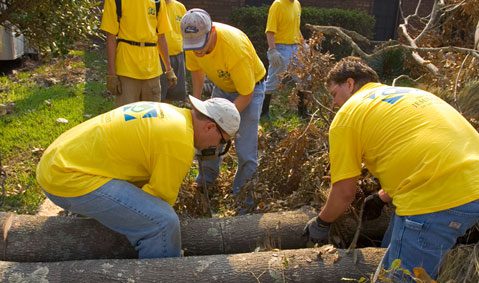 But, first, these items are (relatively) newly up on the website of the Interpreter Foundation:
Interpreter Radio Show — February 26, 2023
The 26 February 2023 installment of the Interpreter Radio Show is now available at your convenience, at no charge, and for your listening pleasure.  Moreover, it has been freed from commercial and other interruptions, so that your enjoyment may be unalloyed.  In this episode, Steve Densley and Mark Johnson are joined by Jan Francisco and Jeff Lindsay to discuss Jan's recent article in Interpreter: A Journal of Latter-day Saint Faith and Scholarship, "Elias: Prophet of the Restoration."  The "New Testament in Context" portion of this show, for Come, Follow Me New Testament lesson 13, covering Matthew 13, Luke 8, and Luke 13, will be posted on Tuesday, February 14.
The Interpreter Radio Show can be heard on Sunday evenings from 7 to 9 PM (MDT), on K-TALK, AM 1640 or, if you prefer or if (probably because of your location) you have no other option, you can listen live on the Internet at ktalkmedia.com.
Come, Follow Me — New Testament Study and Teaching Helps: Lesson 12, March 13 — 19: Matthew 11–12; Luke 11 — "I Will Give You Rest"
As he regularly and generously does, Jonn Claybaugh has provided a set of concise notes for students and teachers of this year's "Come, Follow Me" curriculum.
The New Testament in Context Lesson 12: "I Will Give You Rest"
In the 19 February 2023 Come, Follow Me segment of the Interpreter Radio Show, Bruce Webster, Kris Frederickson, and Martin Tanner joined together to discuss New Testament lesson 12, "I Will Give You Rest," covering Matthew 11–12, and Luke 11.  If you missed it at the time, or even if you didn't, you can now access their discussion.  It was recorded and archived for you, and is now available online.  The other segments of the 19 February 2023 radio show can be accessed at https://interpreterfoundation.org/interpreter-radio-show-february-19-2023.
The Interpreter Radio Show is broadcast live each and every Sunday evenings between 7 PM and 9 PM (MDT), on K-TALK, AM 1640.  My own preferred method of listening, however — when I'm able to listen live —   is to dial it up on the Internet at ktalkmedia.com.
By the way, too:  If you're looking for video help in your study and/or teaching of the New Testament "Come, Follow Me" curriculum this year, here are a couple of great resources:
"Bible Videos by Book of Scripture"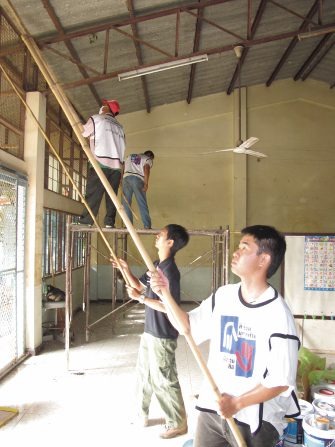 Now, though, I turn once again for deliciously horrifying material to the Christopher Hitchens Memorial "How Religion Poisons Everything" File™.  And, once again, it doesn't disappoint!
First, I received in the mail a publication from LDS Philanthropies that showed up squarely in the Hitchens File.  One article in it, on page three, is titled "The Church of Jesus Christ Gives $32 Million to the World Food Programme."  Apparently, the WFP — which is headquartered in Rome, Italy — is the world's largest humanitarian organization, and the Church's gift will help to fight hunger.  "In fact, the funds will help provide critical food and emergency support to 1.6 million people — including mothers and young children — in nine countries: Afghanistan, the Democratic Republic of the Congo, Ethiopia, Haiti, Kenya, northeast Nigeria, Somalia, South Sudan, and Yemen."  "This extraordinary donation from The Church of Jesus Christ of Latter-day Saints could not come at at more critical time," said WFP Executive Director David Beasley.  "With millions of people starving today, WFP is working hard to deliver food, help, and hope — and this life-saving contribution allows us to do just that."
Are you sufficiently traumatized yet?  Don't you wish that the Church had no financial reserves?
On another page of the publication, page four, there are some interesting statistics about what is called "Humanitarian Aid Fund 2021 Initiatives":
The Church of Jesus Christ of Latter-day Saints engaged in 3,909 humanitarian projects in 188 countries in 2021.

This outreach, an increase from 2020, included $906 million in expenditures and 6.8 milliion hours of voluntary service.
Under "Global Humanitarian Initiatives" appear the following:
1.74 million people helped through clean water and sanitation projects.

Over 600,000 students served through education initiatives.

135 mobility projects in 57 countries and territories.

104 food security projects worldwide
Under "Emergency Response," I found
80 million pounds of food donated

Over 105,000 individual donors at Church-sponsored blood drives

199 emergency response projects in 61 countries and territories.

585 COVID-19 projects in 76 countries and territories
By now, I'm sure that your blood is already boiling with righteous indignation.  These theistic outrages should not be allowed to continue!  Still, I'm not done yet.  Under "Missionaries, Member Volunteers, and JustServe" for 2021, I located the following:
58,981,915 pounds of goods recycled by Deseret Industries

137,458 participants in self-reliance groups

62,000 new local community volunteers registered through JustServe

11,329 welfare and self-reliance missionaries and long-term volunteers

9,054 Deseret Industries associates served

2,800 addiction recovery program meetings per week in 30 countries and 17 languages

2,500 new organizations registered on JustServe
Are you still standing on your feet?  You haven't yet swooned?  Okay.  This appeared in a note below the foregoing:
In all projects, collaboration was key.  To provide support for those in need, the Church worked with many organizations, including Concern Worldwide, Catholic Relief Services, UNICEF USA, Water For People, WaterAid, CharityVision, and Lions Club International Foundation.  The initiatives improved food security and clean water and sanitation systems.  They also enabled better access to vision care, immunizations, wheelchair and mobility assistance, and maternal and newborn care for thousands of people worldwide.

Gatways to quality education were provided by the Church's own Perpetual Education Fund, Benson Scholarhip program, BYU-Pathway Worldwide, EnglishConnect, and programs designed for refugees and displaced persons around the world.
I realize that, by now, I may well have overburdened your fragile nerves.  Perhaps I shouldn't have unloaded so many horrors on you all at one time.  But I'm out of control, and so I'm going to hit you with yet another appalling link that may well leave you reeling:
"Perspective: Why even secular people should worry about Gen Z's lack of faith: It's not just religion that young adults are shunning. They're also less likely to volunteer, donate to charity and value pluralism"