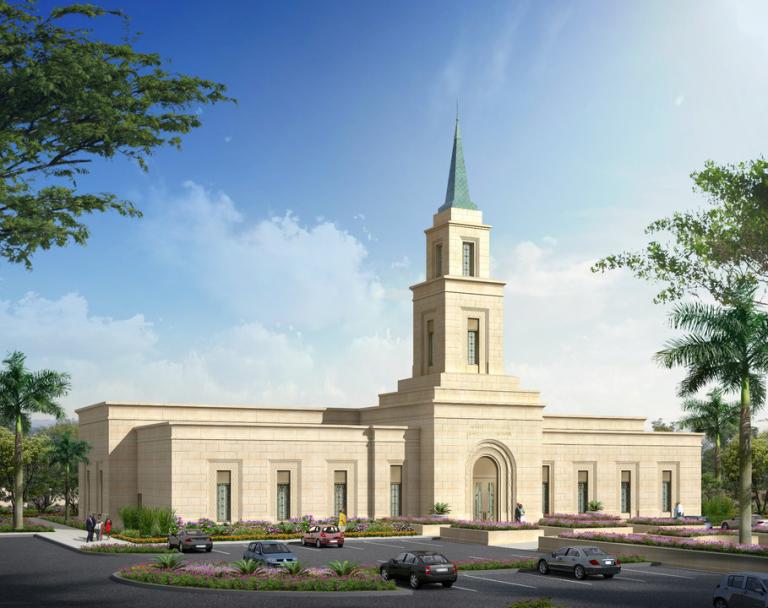 I've watched with amused fascination the responses on the Peterson Obsession Board to my recent post entitled "Hearts of Darkness."  ("Amused fascination" has been my usual reaction to the PO Board over its fifteen or so years of existence — although, sometimes, when its malicious fictions cross over into libel and slander, my attitude can become a bit darker.)
I've never understood the gratification that some apparently derive from ascribing absurd views to others and then mocking those others for holding the absurd views that have been falsely ascribed to them.  But, well, some manifestly do find that gambit gratifying.  I'll offer an example from the PO Board.  First, though, some background:
Perhaps twenty years ago, I saw an article somewhere claiming that only four countries worldwide were net generators of tithing revenue for the Church of Jesus Christ of Latter-day Saints.  The United States led the list, of course, but I don't remember the other three with sufficient confidence to identify them here.  I'm reasonably certain, though, that such nations as Bolivia, Vanuatu, and Ghana were not among the four.
I'm just as confident that the Democratic Republic of the Congo will not soon be joining their ranks.  By a considerable distance, Africa is the poorest continent on earth.  (Twenty-eight of the poorest countries in the world are in Africa.)  In particular, the DR Congo is among the five poorest nations in the world. In 2022, nearly 62% of the Congolese — which would be around 60 million people — lived on less than $2.15 a day. About one out of six people living in extreme poverty in sub-Saharan Africa lives in the DRC.
That's why, in my "Hearts of Darkness" post, I wrote that
Neither the Church of Jesus Christ of Latter-day Saints nor the Interpreter Foundation has ever viewed the Democratic Republic of the Congo as a lucrative source of wealth — except in the sense that its people are children of God and, in themselves, a treasure beyond price.  The Church's investments in regional temples and meetinghouses, its educational expenditures, and its humanitarian efforts are given in imitation of the Savior, "who went about doing good" (Acts 10:38), and not with any eye to financial payback.  (Church leaders would be crazy, as well as evil, to seek to profit from the Congolese Latter-day Saints.)
But there is already a temple in Kinshasa, and there will soon be three temples in the country altogether, plus another in Brazzaville, which lies just across the Congo River from Kinshasa.  There are also meetinghouses (as shown in some of the photographs I've recently shared; see, too, this report from way back in 2012).  And there are large humanitarian aid projects, and the Perpetual Education Fund, and the BYU Pathway program.  So I think it should be obvious that there is nothing on the horizon to suggest that the Democratic Republic of the Congo will somehow be transformed into a profit center for the Church, and absolutely nothing to suggest that Church leaders think of it as a profit center.  And that's what I said.
In fact, I believe that one of the many reasons for the controversial Ensign Peak Advisors fund — which, if we assume it to be $100B (though I've heard figures ranging from $44B to $150B) and if we take Church membership as totaling seventeen million, comes out to a not altogether stunning $5,882 per member — is the fact that the Church has long since expanded beyond its relatively affluent base in western North America and is growing rapidly in places like Bolivia, Vanuatu, Ghana, and the DR Congo.  And, in such places, Church activities will need to be externally subsidized long into the foreseeable future.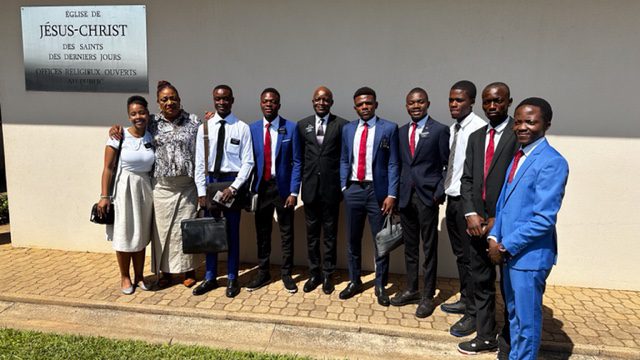 How, though, do the wizards at the PO Board rework what I said?  It's fascinating to watch their alchemy:
"The Church looks at Africa," says one of the brighter PO Board denizens, "the same way as the rest of the developed world does, as the planet's last big value trade. According to Wiki, China is 2 trillion deep into Africa. The Church wants its cut too."  He seems to imagine the Church as a global mining company, drawn by the DR Congo's mineral wealth to extract cobalt,  diamonds, copper, and metallic tantalum.
"Imagine," says another of the PO Board's less intellectually irresponsible participants, "making the argument that the LDS Church is not interested in making money after the Ensign Peak revelations. Good luck, guys!"  Another summarizes my position as follows:  Church leaders "aren't concerned with money."
But, of course, I never said that the Church doesn't concern itself with money.  With its missionary efforts and its humanitarian undertakings and its construction of meetinghouses and temples and its seminaries and institutes and its sponsorship of three universities and a college and its gathering of family history records and so on and so forth, it must pay attention to financial matters.  Not to do so would be wildly irresponsible and would very soon result in colossal failure.  But if the Church were solely concerned about its bottom line, I think it fairly obvious to any reasonable person (in other words, to the vast majority of people who don't post on the PO Board) that it wouldn't be involved in the DR Congo.
And, before I forget, a side note:  Some of the revelers at the PO Board are gleefully pointing out that, despite my pretense of never looking in on their site, my "Hearts of Darkness" post proves that I actually do.  But I've never denied paying attention to some of the threads on their board.  Quite to the contrary, I've repeatedly said that I typically look in on their antics several times in any given week.  After all, I'm probably blessed (or cursed) with at least the normal measure of human curiosity.  And, for the better part of the past two decades, there has never (so far as I can recollect) been a single day when the aptly-named Peterson Obsession Board hasn't prominently featured multiple active threads specifically devoted to my cartoonish villainy.  Why wouldn't I look?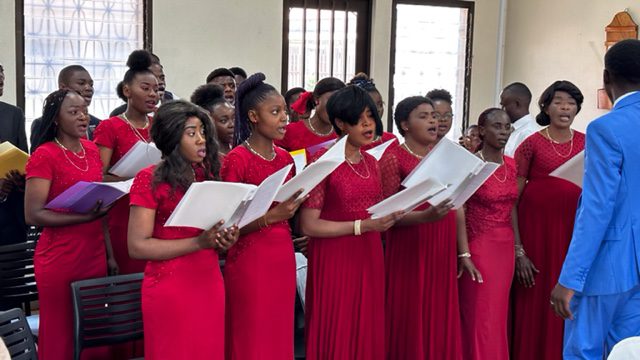 Here's some recent news from trans-world:
"The Dodgers Promote Anti-Catholicism"
"Dodgers Reward Anti-Catholic Hate Speech"
"Archdiocese of LA Condemns Dodgers Inviting 'Queer and Trans Nuns' to Pride Event"
"Dodgers Summon Satan To Throw Out First Pitch At Pride Night"
And, finally, here's something that I found only a few minutes ago in the Christopher Hitchens Memorial "How Religion Poisons Everything" File™:  "Atheists Just Don't Have Many Kids"
There has, actually, been some debate about whether this link ever really belonged in the Hitchens File.  I suppose that the answer to that question might well depend upon whether or not one likes people . . .
Incidentally, for whatever it's worth, this board's longtime resident atheist — now voluntarily departed from our midst, presumably to continue reciting his creed elsewhere — was married but childless.  And he seemed to have a fairly low opinion of humans generally.  Anecdotal, but certainly consistent with the data.
[ETA:  I'm disappointed that the observation immediately above has afforded an opportunity to folks on the PO Board to wax indignant, but it has.  They choose to see it as hateful.  (They would, of course.  They always do.)  It was, though, simply an observation that our longtime resident atheist, whose voluntary departure I regret, seems (for whatever reason) to have fit quite well the statistical data to which I had just referred.  He could easily have come from Central Casting.]